As demand for construction vehicle fleet flexibility grows amid supply chain challenges and the switch to electric vehicles, flexible leasing can provide the solution, says Colin Wilson.
When I started my career in the motor industry over 35 years ago, flexible leasing hadn't really been heard of, yet there were plenty of established rental companies and many new ones entering the market on a regular basis.

These rental companies had started to identify the demand from the construction and civil engineering industry to hire vehicles on a shorter term basis, to match contracts they were winning and to avoid the risk and cost of vehicles standing idle between those contracts.
Vehicle choice was pretty limited back then. Ford was one of the key manufacturers supplying to the rental industry, which generally meant a choice of an Escort van, Transit van, Luton and 7.5 tonne box, dropside or tipper body. These vehicles would almost certainly be white and, if you were lucky, you could spec a tow bar. Those were the days when most people could drive a 7.5 tonne vehicle on a standard licence too.
This prompted rental and leasing providers to start to either market themselves as flexible vehicle providers or simply drop the word 'flex' in the title somewhere, to illustrate the changing demand of rental.
The construction industry was really the pioneer of flexible rental. Even companies that didn't match flexible vehicle supply to specific contracts quickly developed a 'sweet spot' of around 20-30% of their total fleet having a degree of flexibility.
Now, however, every sector of the industry adopts this mantra as the world fluxes in and out of certainty. No one wants to be left with vehicles in a downturn – which, let's be honest, we have all had our fair share of in the past few decades.
We now find ourselves in a world where many manufacturers are consolidating. The lack of materials and parts is limiting supply and the transition to electric vehicles is well under way, so now, more than ever, demand for flexibility is growing.
Flexible leasing is Ford Fleet Management's solution designed for all fleet sizes and complexity.Ford Fleet Management has the experience and products to enable it to offer a flexible leasing solution that is truly unique in the market.
We have taken a conscious decision to move away from traditional cars and standard vans to a more specialist and varied product range of vehicles, from Ford Rangers to Transits, including dropsides, tippers, welfare vehicles, traffic management, cherry pickers and refrigerated vehicles. We also have E-Transits on order.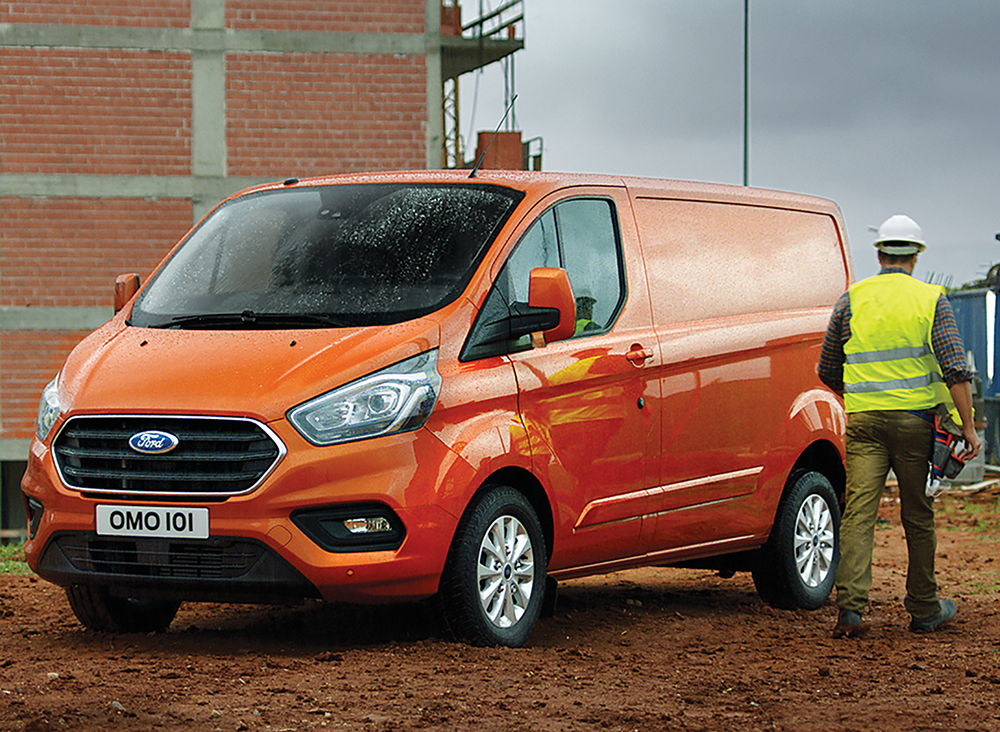 Our goal is to make life easier for our customers. By choosing the correct vehicle with a full service package, they can benefit from:
Contract from one to 24 months
No delivery costs or collection fees on agreements over 90 days
Road fund licence, maintenance and roadside assistance included
Access to our most popular vehicle groups at industry-leading competitive rates
Contract termination with just 48 hours' notice
No mileage surcharges within the equivalent maximum of 30,000 miles per year and not exceeding stipulated de-fleet mileage.
Help and impartial advice is always available and only a phone call away. Speak to one of the Ford Fleet Management team: we would welcome the opportunity to help your business to thrive.
Funding/finance solutions areprovided by Ford Fleet Management UK Ltd, Oakwood Drive, Emersons Green, Bristol BS16 7LB. Ford Fleet Management UK Ltd is registered in England no.12782519. Finance subject to status. Guarantees and indemnities may be required.
Register for free and continue reading
This is not a first step towards a paywall. We need readers to register with us to help sustain creation of quality editorial content on Construction Management. Registering also means you can manage your own CPDs, comments, newsletter sign-ups and privacy settings. Thank you.