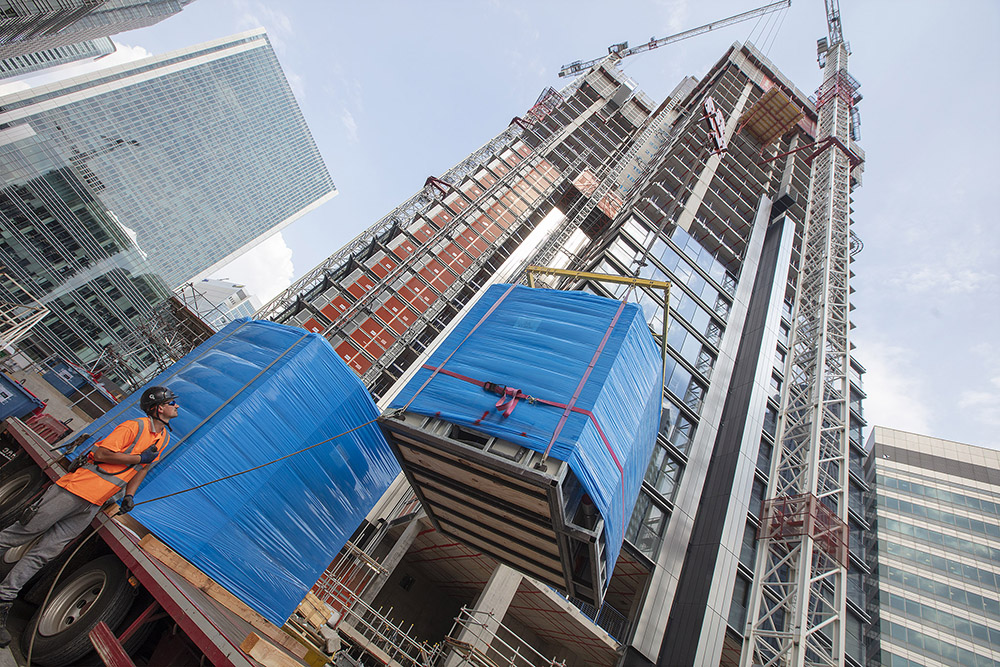 Five years after his landmark report Modernise or Die, which urged construction to embrace new working practices, Mark Farmer assesses the industry's progress.
In late 2015 I embarked on a journey which still continues today. Having had initial meetings with ministers and the Construction Leadership Council, terms of reference began to take shape for what would become the Farmer Review of The UK Construction Labour Model.
Having initially discussed the concept with the then housing minister, Brandon Lewis, the Department of Business also looked to co-sponsor the report with one eye on a subsequent Industry Training Board review set for late 2016, which would include discussion on the future of the Construction Industry Training Board.
The political imperative sitting behind the question of the state of the construction industry was the then prime minister David Cameron's commitment to building 250,000 new homes a year and serious questions being raised as to whether that was possible without delivery coming under stress. Five years, two prime ministers and six housing ministers later, the question over the construction and homebuilding sector's capacity and capability to deliver to underpin economic growth remains front and centre – albeit with slightly different political nuancing.
During evidence taking for the Farmer Review, and through taking soundings from my appointed advisory panel, it was clear that the conclusions of the report would in many ways be intuitive and stating the obvious, but also that the bare facts needed expressing in a different way perhaps to previous reports, if at least to try to drive a wider more populist conversation about why construction needed to embrace change.
The approach I took was to compare the industry to a sick patient and use medical analogies such as symptoms, diagnosis, prognosis and treatment. Cutting through all of the detail, it was clear to me in early 2016 that one of the biggest threats to the sector, insidiously creeping up on it, was workforce size and demographics. In the summer of 2016 when the vote to leave the EU happened, this took on an elevated significance, albeit it did not fundamentally change the end conclusions themselves.
Ageing domestic workforce
Clear census and ONS data showing worker attrition after every economic cycle, an ageing UK domestic workforce, the younger age segment overly reliant on migrants, including EU nationals, and a perennial problem of failing to attract young talent represented a very unhealthy cocktail and a poor prognosis. I specifically identified Japan as an international reference point where they were a decade ahead of us on the demographic 'bow wave' – it did not bode well at all for impending impact on UK construction.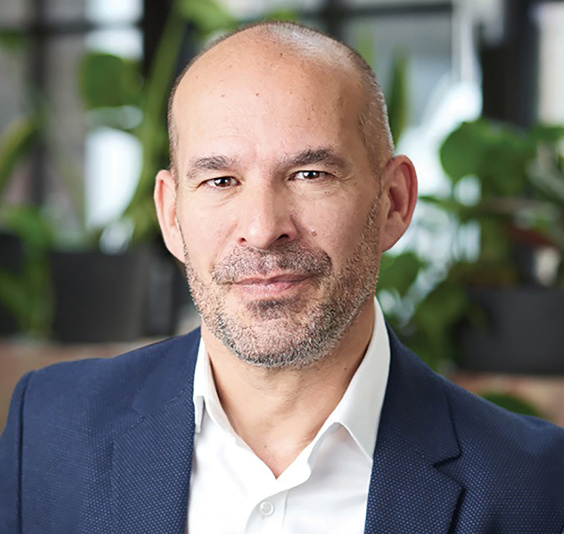 "I saw a productivity challenge coming that looked deeply worrying due to a decline in base numbers employed in the sector relative to GDP and total available workforce."
Mark Farmer
Declining resource resiliency, an increasingly inelastic labour pool and a structural decline in competence, skills and learning exacerbated by the favoured models of employment and training the industry had moved towards in order to be flexible had created a self-fulfilling prophecy of declining productivity and capability.
This was the primary reason I chose to concentrate on the role of modern methods of construction, or MMC, in its widest context as the treatment plan priority. I could have further reinforced collaborative procurement or BIM adoption, but I intentionally focused on the physical model of delivery as it can in so many ways act as a catalyst for the required changes in procurement and digital adoption.
I saw a productivity challenge coming that looked deeply worrying due to a decline in base numbers employed in the sector relative to GDP and total available workforce. How were we going to improve productivity without fundamentally reforming the wider processes we adopt from brief to handover and critically, modernising the physical way we built things?
Our ongoing reliance on site labour intensity and bespoke solutions lies at the heart of our woes. The idea of pre-manufactured value, or PMV, was central to this which takes the conversation away from a binary and sometimes emotive 'traditional build versus MMC' debate into one of incremental change and what percentage of projects are pre-manufactured rather than constructed at the final workface.
That variable percentage, combined with defining different categories of MMC, lies at the heart of measuring industry change, it is a direct proxy for site productivity and when combined with other qualitative measures to ensure we are not just repeating the mistakes of onsite traditional building upstream in a factory, it becomes a core innovation metric.
Housing policy foundations
So what happened post publication? In early 2017 the government issued a Housing White Paper which called out the findings of the review and identified the need to improve housing productivity through MMC adoption. That set the foundations for what has become a key element of housing policy over the last five years in driving MMC in the housing market. Later that year, the government formally responded to the review, endorsing nine of the 10 recommendations and making links to the subsequent Industry Training Board Review and the new emerging Industrial Strategy.
In 2018, construction was successful in securing £170m of funding under a 'sector deal' as part of the Industrial Strategy Challenge Fund and UKRI's Transforming Construction programme was born. The biggest element of funding was allocated to the Construction Innovation Hub (CIH) which has taken on a role to integrate a series of industry level transformational programmes spanning digital, manufacturing, assurance and value-based procurement.
All of these have been based on the principle of leveraging the funds awarded by government with industry money to try to drive a positive legacy of co-created scalable solutions and applications which will go the heart of solving the industry's problems.
"What is very clear is that talk of declining resiliency, lack of skills or labour and fragile supply chains is now all around us – the recent petrol supply crisis is evidence of that."
Mark Farmer
I am proud to chair one of the biggest recipients of funding, the Advanced Industrialised Methods for Construction of Homes consortium (AIMCH). With a particular focus on homebuilding and the idiosyncrasies of the residential construction sector, it is on course to deliver tangible outputs to improve quality and productivity, including using SME engagement. There are many other UKRI funded programmes doing the same across the focus areas of Transforming Construction.
So where do we stand five years after Modernise or Die? The last 18 months has seen unprecedented challenges not just for construction but for society. The pandemic has forced the industry to adapt quickly and in some instances, the learnings will stick with us post-pandemic.
Decarbonisation the elephant in the room
The elephant in the room continues to be decarbonisation, including of existing stock. Just at the time we are facing an unprecedented decline in available and competent resource, we have a whole new technical challenge being imposed to reduce embodied and operational carbon which in itself will redefine skills required across the board.
You then have to add the 'competency' filter being applied under the building safety agenda. Carbon and safety are two major regulatory burdens that will make delivery much more difficult than today, even if we didn't have the added problems of a declining competent workforce.
What is very clear is that talk of declining resiliency, lack of skills or labour and fragile supply chains is now all around us – the recent petrol supply crisis is evidence of that. Resiliency is no longer a chronic construction industry problem that is under radar, making our projects cost more, take longer and have increasingly variable quality.
When declining resiliency means you can't fill your car up or put turkey on the table at Christmas you realise that there are acute pain points across the economy as we start to realise that despite availability of good pay, UK workers have fundamentally shifted over generations what they want to do in terms of employment activity and the truly available workforce in some sectors is diminishing fast.
Modernise or Die principles can be applied to any number of economic sectors and it is also not a UK specific phenomenon. My travels internationally in the last few years have confirmed that many developed economies have similar workforce structure and societal change characteristics.
Construction is going to struggle in the war for new talent despite best efforts to redefine the narrative as to what a career in our industry represents. When we only have a 'here and now' industry as our shop window, it feels increasingly unlikely that talk of recruiting our way out of the crisis is real and simply defaulting to using cheap migrant workers again does not feel sustainable. More than ever we need to address productivity and identify how we will do more with the same or less resource.
Any other solution, whether you are in professional consultancy, contracting, construction products or logistics is a busted flush in my opinion. A combination of business model change, digital enablement and more manufacturing thinking is the key and ultimately it is about business and organisational leadership as to whether firms will in the end 'Modernise or Die'. The industry of course will always exist and as CIH leader, Keith Waller, once said to me, in reality we will see Modernise and Die as the true situation where businesses take different paths leading to very different outcomes.
When I decided to title my review Modernise or Die I knew I was risking being accused of sensationalism or headline grabbing. It was a risk that was worth taking as the nature of the prognosis for the industry was bleak enough to warrant getting people to sit up and take note. I have blatantly used the slogan since to effectively conduct a campaign for industry change, constantly pushing and cajoling whilst recognising that change will mean different things for different businesses and organisations.
I make no apologies for that and purely want to raise awareness and get people having the debate about how we secure our future by starting to do things differently. I also know change is not easy and in an SME-led sector it can sometimes feel like tomorrow's problem. The construction industry is not an entity in itself but is an agglomeration of thousands of businesses, turning the oil tanker is getting a proportion of those only to head in a different direction. The propensity to change is often a mindset issue and I have enough evidence to see that the size of business is not a real barrier to innovation.
In the years since I published the Farmer Review, lots has happened and I take heart that we have stirrings finally within industry that all is not well under the bonnet, combined with clear evidence that some businesses are pivoting to different models to secure their future. Necessity is the mother of invention as some would say.
I said in 2016 that the industry had five-to-10 years to get serious about change before it faced irreversible decline. We are at the half-way point now and all eyes are focused on where we might be by 2026, and how the seeds of modernisation increasingly being sowed now need to take root quickly.
Mark Farmer is CEO of Cast Consultancy and a government-appointed champion of modern methods of construction (MMC) in housebuilding
Register for free and continue reading
This is not a first step towards a paywall. We need readers to register with us to help sustain creation of quality editorial content on Construction Management. Registering also means you can manage your own CPDs, comments, newsletter sign-ups and privacy settings. Thank you.