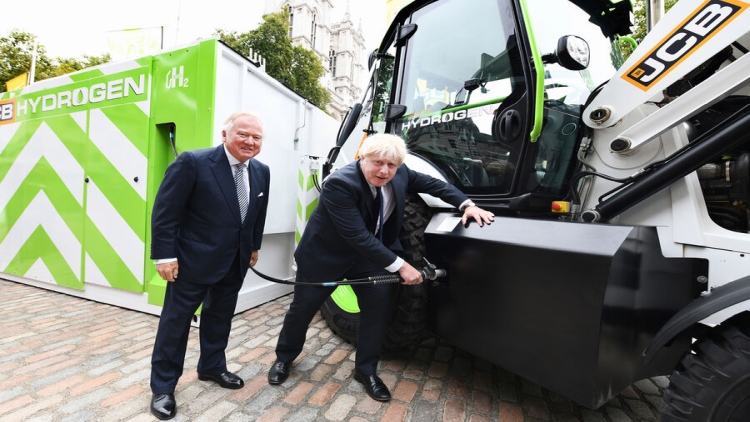 Consultant Arcadis has recommended five ways to reduce energy usage, and consequently carbon emissions, after it predicted a second wave of inflation across a range of construction materials, driven by rising energy prices.
In its UK Autumn Market View, Arcadis said there had been a "rapid lift-off" in construction costs in the second half of 2021 that looked set to continue into next year.
It noted that the outlook for construction was still positive and confidence was strong, with output reaching £46.2bn in Q3 of 2021.
But it warned that elevated inflation rates "will remain a defining feature of the market" despite an easing of the upward pressure on costs.
Arcadis said: "To increase resiliency against spikes in energy costs, widespread decarbonisation is needed, with a transition to renewable electricity where possible.
It recommends five ways for construction companies to cut energy costs and reduce emissions:
Reduce the idle and stand-by time of equipment – Arcadis says that the use of telematics by Costain illustrated how this can be accomplished with the help of real-time data gathering and monitoring. A report by the Climate Neutral Group also claims that maximising the productive use of plant over an extended lifetime also has a positive impact on total carbon footprint, as it helps to spread the embodied carbon impact of the machinery.
Switch to electric equipment – Subject to access to site power and preferably on a 100% renewable tariff, Arcadis claims this is the most efficient replacement of fossil fuels.
Educate plant operators – Operators have a key role in managing carbon emissions on site, associated with both standard and low-emissions equipment. The Construction Industry Training Board (CITB) offers courses for 'eco-operators' of plant and machinery, designed to help reduce emissions and, by doing so, can also provide some cost savings on fuel/energy.
Plan for the adoption of hydrogen – Heavy and highly utilised construction plant is difficult to electrify and is likely to be one of the first industrial fleets to migrate to hydrogen, Arcadis says. It points to JCB's recent announcement on the launch of its first hydrogen-powered plant in 2022. Arcadis says hydrogen is no longer a "pipe dream", but that before imported green hydrogen is available on a large scale, operators may find themselves competing against bus operators for the UK's available supply of industrially produced hydrogen.
Optimisation of logistics and a shift towards electric fleet – While heavy equipment on site is the main consumer of fuels and energy, the contribution from transporting machinery, materials and people to site is also significant. Increasing the load factor, selecting the right sized truck and van, and limiting the distances travelled through local sourcing of labour, machinery and materials can all help limit the carbon footprint. Replacing fossil fuel-run vehicles with electric already helps to cut emissions and, over time, HGVs are likely to start benefiting from the switch to hydrogen fuel cells, Arcadis advises.