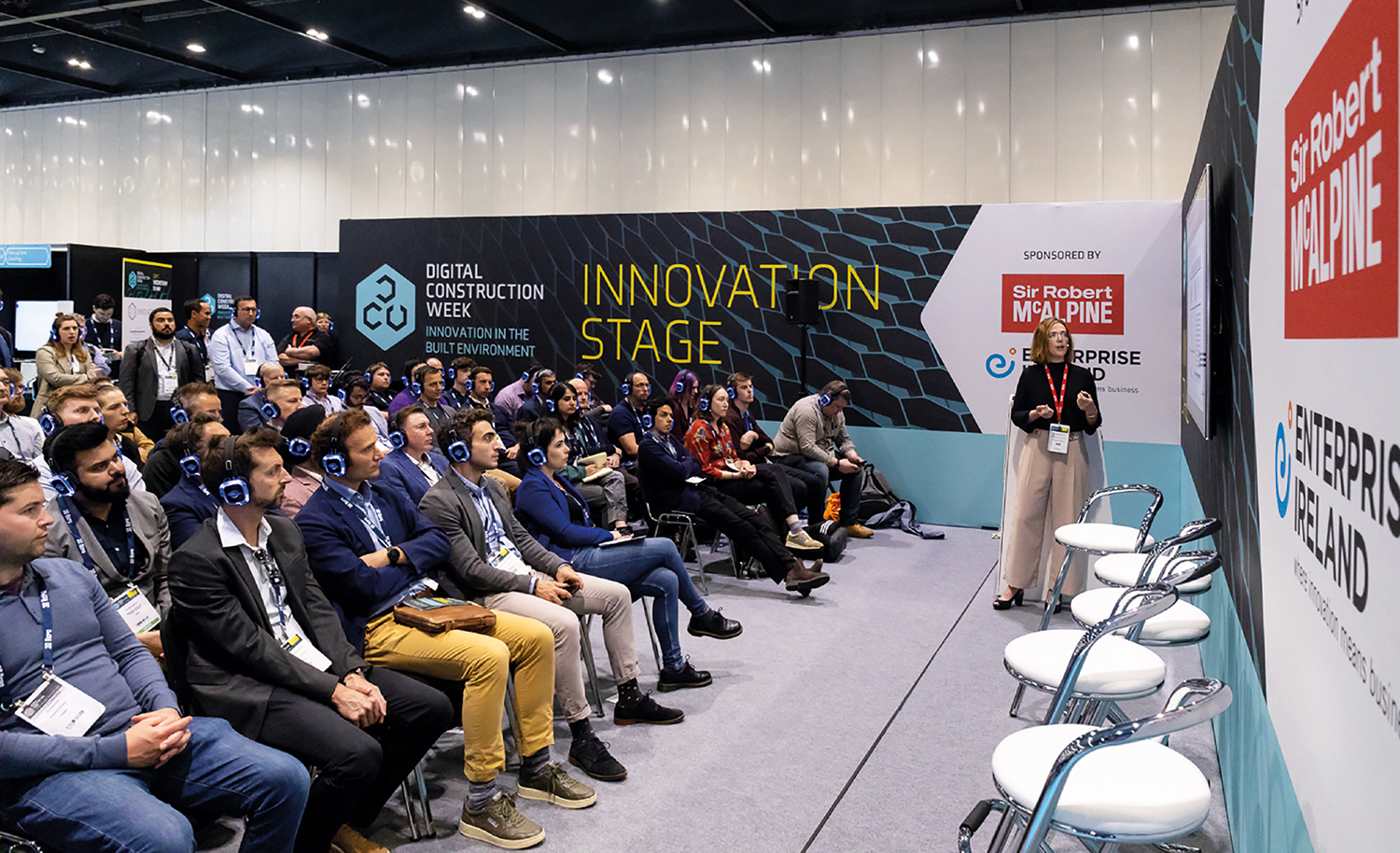 The UK's leading event for the digital construction community returns to ExCeL London from 17-18 May 2023. Here's what to expect at this year's show.
Digital Construction Week (DCW) offers insights and inspiration to help built environment professionals design, build and operate better.
The show returns to ExCeL London on 17-18 May 2023, welcoming over 5,500 forward-thinking attendees eager to harness technology, streamline projects and drive much-needed change.
Visitors will meet over 150 big-name brands and cutting-edge startups showcasing the latest tech, tools and solutions for the built environment. Plus, they'll hear from the industry's brightest minds and get up to speed with key trends in the free-to-attend education programme featuring over 300 expert speakers.
If that's not enough to strike up your interest, here are five reasons to visit DCW this year:
1. Hear the client perspective at the new Asset Management Stage
The 2023 show sees the introduction of the new Asset Management Stage, sponsored by Glider. The theatre will feature sessions focused on asset handover, management, maintenance and operation.
Speakers from government, local authorities, major projects and the private sector will share the client-side perspective. Find out what owner and occupiers really need from their assets and where you fit in.
Inspiring talks will help you join the dots between the construction and operational phases of projects. Learn about the digitised information and strategies available and how these can improve the way your assets are managed through their lifecycle.
2. Learn about decarbonising the built environment with ZERO
The ZERO team are back for 2023, partnering with Natural Building Systems to create a brand new ZERO Lounge at DCW. Here you can meet the team, discuss your decarbonisation objectives and grab a beer. They'll also present their ZERO Roadmap outlining their plan to decarbonise the built environment.
The Net Zero Stage, in partnership with ZERO and sponsored by Autodesk, will also return. Sessions showcase pioneering projects and share solutions to help the industry on its path to net zero emissions.
3. See exclusive UK launches of the latest products
DCW is the place to see exclusive launches of the latest products. This year, be among the first to demo HP's new SitePrint, an end-to-end suite of technologies designed to automate the site layout process.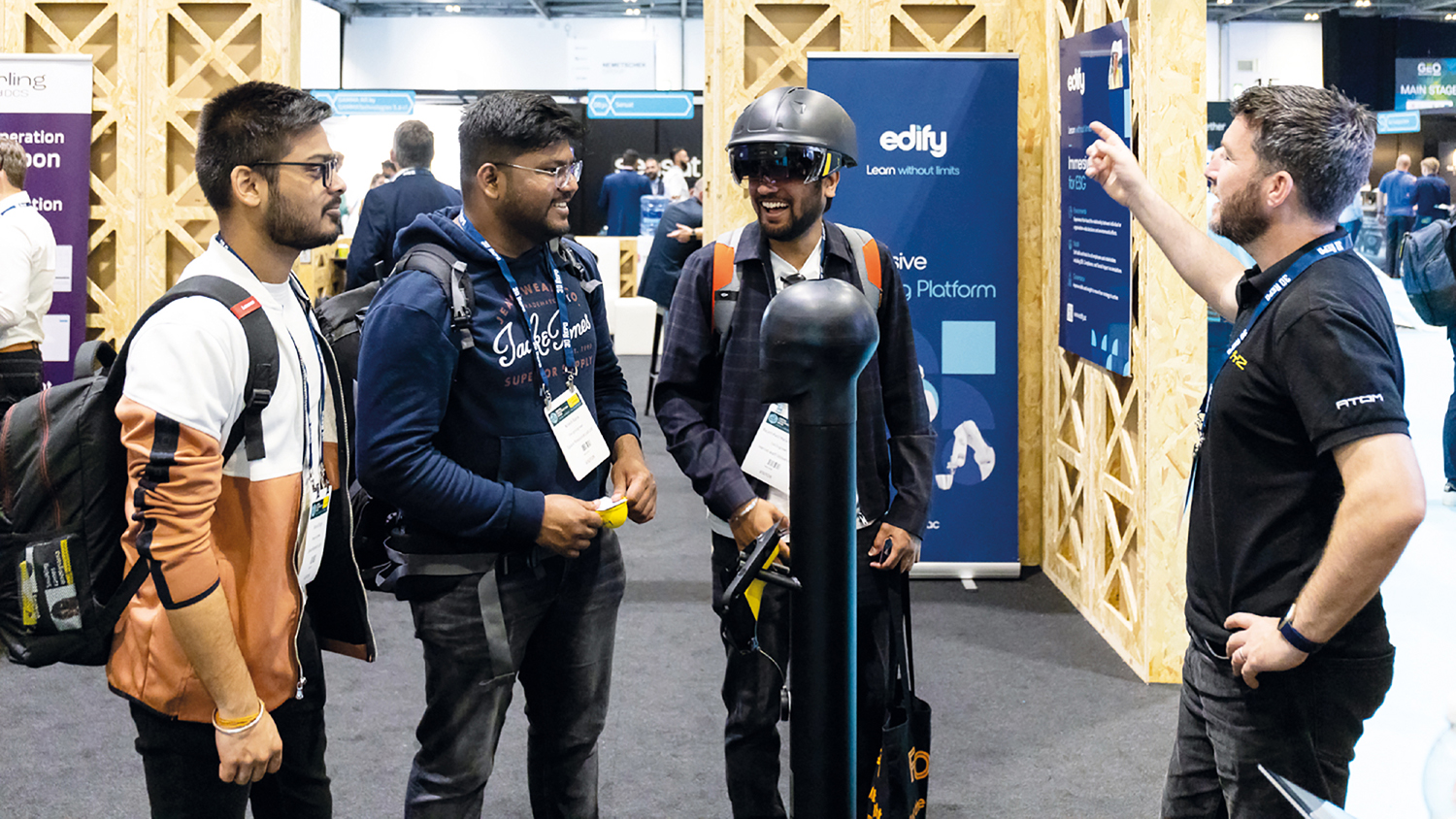 Designed for autonomous operation, the SitePrint can improve the productivity of the site layout process. It features text printing capabilities that bring additional data from the digital model to the construction site.
HP will run live demonstrations of the SitePrint on the show floor. Look out for a registration link available soon to save your spot. Signing up is not mandatory, but priority will be given to those who do.
4. Get to grips with information management
If you're confused about the shift from building information modelling (BIM) to information management, look no further than the Information Management Stage at DCW (in partnership with nima and sponsored by the UK BIM Framework).
This stage is stacked with sessions on digitised information, data standards, the increase in digital maturity and what information management can do to support the built environment. With compelling real-world examples, attendees will learn how to effectively manage information.
And that's not all: the Information Management Exchange will also return. The Exchange is a space to collaborate and share ideas, with a more informal format that includes 'ask the experts', 'in conversation with…' and 'open mic' style sessions.
5. Glimpse the future in the Start Up Village
DCW is working with the C-Tech Club to introduce you to a host of early-stage startups looking to shape the future of the built environment at the new Start Up Village.
Here you'll learn how the latest concepts have the potential to solve some of the industry's biggest challenges. Expect to see prototype technology and new 'must-haves' that set the bar high for digital construction. Meet the brains behind the technology and put your questions to them face-to-face.
The village will feature demo booths, networking and presentation spaces and private and bookable meeting pods. Be sure to pay a visit to meet emerging brands with big ideas.
Register for your free ticket: Digital Construction Week returns to ExCeL London from 17-18 May 2023. For more information and to register for a free trade ticket visit www.digitalconstructionweek.com.
Register for free and continue reading
This is not a first step towards a paywall. We need readers to register with us to help sustain creation of quality editorial content on Construction Management. Registering also means you can manage your own CPDs, comments, newsletter sign-ups and privacy settings. Thank you.