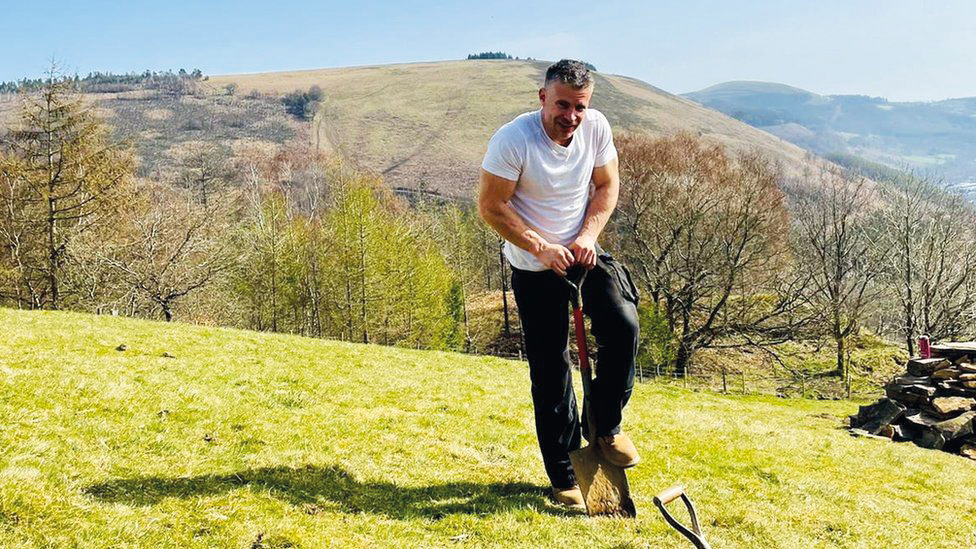 CIOB Wales Hub is planning to organise wellbeing days at a stone castle built into the side of a Welsh mountain by a former soldier.
Over the past three years. ex-lance corporal Mike Allen, 41, has hoisted stones up a steep hill on Mynyddislwyn mountain, near Wattsville, Gwent, to build a 'therapy fort' to help veterans, NHS staff and others rebuild their mental health.
The site is now home to his charity Endex, which supports the rehabilitation of veterans and others suffering with their mental health. It provides skills-based courses, offering qualifications in areas including mental health, first aid and dry stone walling – as well as 'wellbeing experiences', including yoga, meditation and fitness classes, adventure training, animal care and family-oriented activities.
Allen, who was previously homeless, first hit the news when he built a wooden hideaway as a way of dealing with his PTSD – only to see it bulldozed in 2018 because he didn't have planning permission.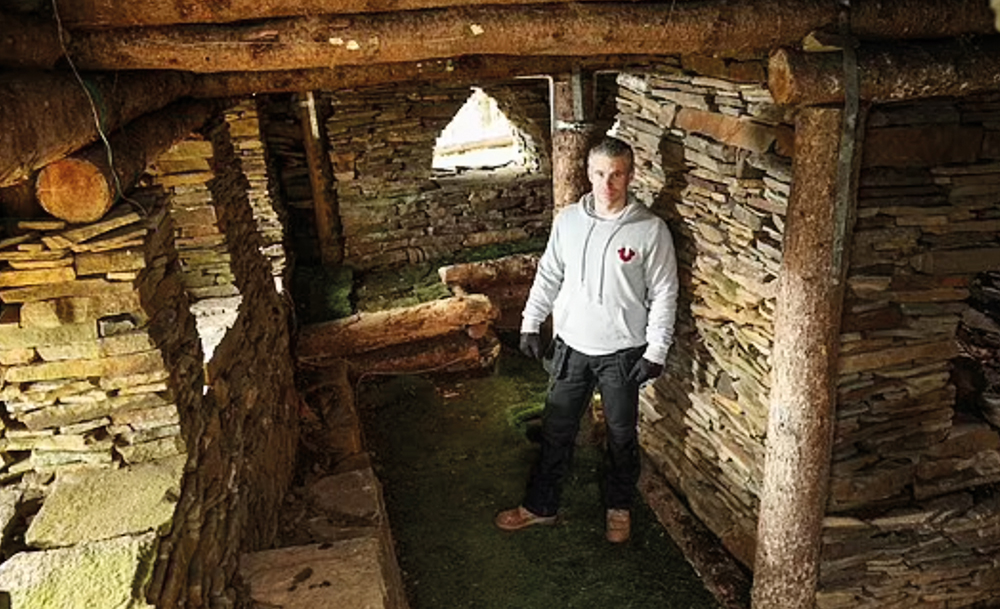 But a year later a local landowner gave him permission to build his stone castle with a wooden roof as a safe space for struggling veterans.
Construction was helped by the Dry Stone Walling Association of Wales, which, along with some veterans, taught Allen the right technique.
The structure is made from over 100 tonnes of stone that Allen collected and logs he chopped from damaged trees. "For every one hour of building, you have five hours of collecting stone. It's small steps every day that make the biggest difference," he said in an interview.
CIOB Wales Hub is planning wellbeing days at the castle as well as supporting the Dry Stone Walling Association courses.
The castle itself can sleep six people and comes complete with a gym area, cooking facilities and a giant chessboard. So far, more than 2,500 people have visited, including children and adults with special needs, local community walking groups and fitness enthusiasts.
Register for free and continue reading
This is not a first step towards a paywall. We need readers to register with us to help sustain creation of quality editorial content on Construction Management. Registering also means you can manage your own CPDs, comments, newsletter sign-ups and privacy settings. Thank you.