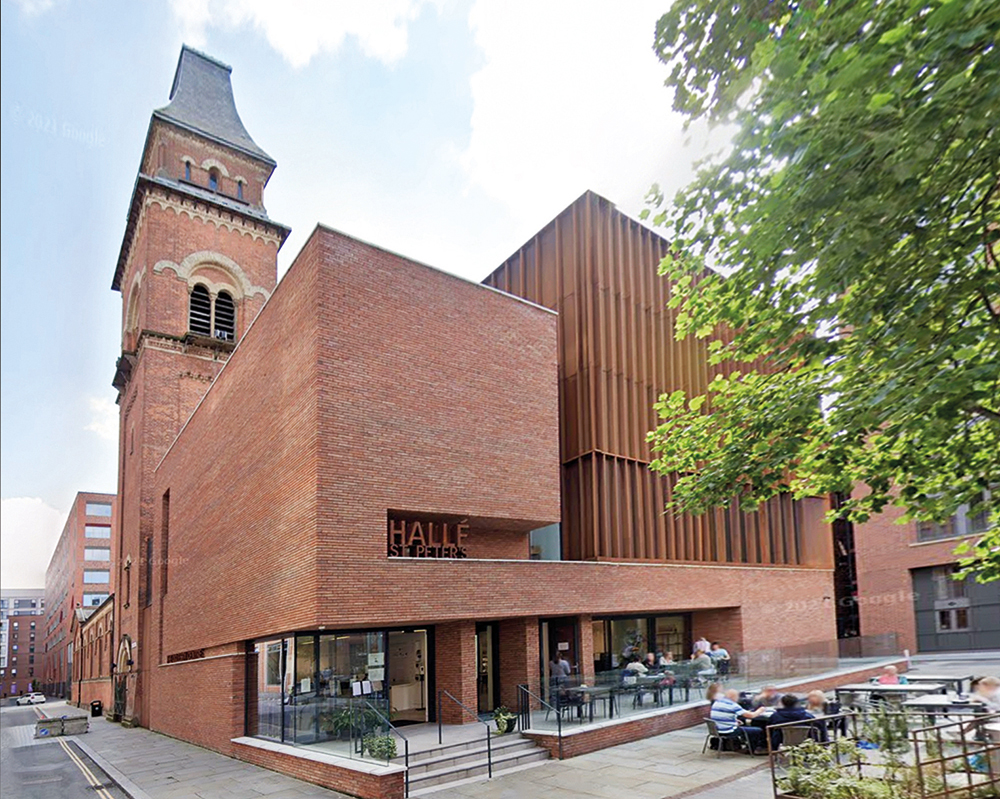 CIOB president Mike Foy presented awards to two winners at the Greater Manchester Chamber Property and Construction Awards in March.
The dinner was a double celebration as it crowned the winners of both the 2020 and 2021 awards.
The Oglesby Centre at Hallé St Peter's was named the winning building for 2020 and the winner for 2021 was RHS Garden Bridgewater.
The Oglesby Centre, an extension of Hallé St Peter's, is a high-quality, high-performing building yet sympathetic to the Grade II-listed former church.
RHS Garden Bridgewater is the fifth RHS garden and one of the largest gardening projects undertaken in Europe in recent years. The new world-class visitor centre, known as the Welcome Building, provides a gateway to the gardens.
Other CIOB guests at the event included: Tom Francis MCIOB, managing director, Ankura, and CIOB Manchester Hub chair; David Maiden MCIOB, project director of AECOM; Tony Grindrod FCIOB, contracts manager at Vinci Construction; Adrian Rooney, managing director of CBC J Greenwood (Builders); Neil Houlihan, CEO and founder of Project Recce; Charlotte Hamman MCIOB, head of built environment at Wienerberger and CIOB Manchester Hub committee member; and Hazel Yorke, CIOB business development manager, North & North Wales.