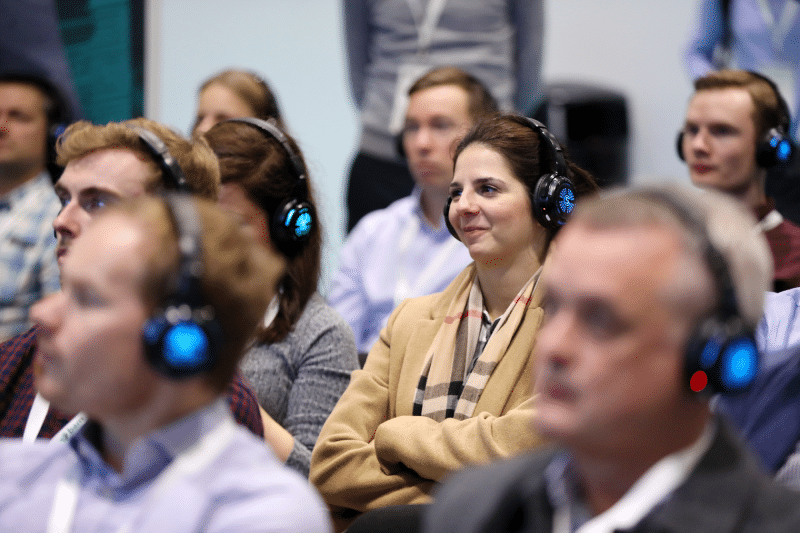 With Digital Construction Week (DCW) just around the corner (24-25 November, ExCeL London), the organisers of Europe's leading innovation and technology event for the built environment have revealed an unmissable line-up for the Main Stage at this year's show.
Co-founder and event director, Oliver Hughes, says: "The line-up for the Main Stage at DCW is possibly the best we've ever had. We're excited to have such a great selection of speakers from across the built environment sharing their expertise and insights. We've been really lucky this year to work with the Construction Innovation Hub on our Main Stage programme once again, and to be able to share some of the incredible work they've been doing.
"Not only that, but this year the Main Stage will be free to attend and open to all. It's been two years since we last ran DCW, more than any year this is one not to be missed."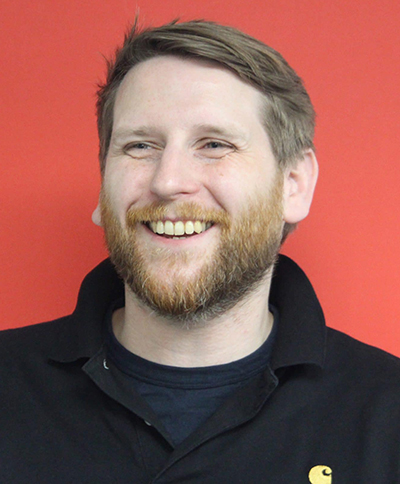 "The line-up for the Main Stage at DCW is possibly the best we've ever had. We're excited to have such a great selection of speakers from across the built environment sharing their expertise and insights."
Oliver Hughes, DCW
Other day one highlights include an exclusive session with Nick Smallwood, chief executive officer of the Infrastructure & Projects Authority, about the Transforming Infrastructure Performance (IPA) report, the government's plan to increase the effectiveness of investment in infrastructure by improving productivity.
The National Digital Twin programme will bring together Alexandra Bolton, executive director; Mark Enzer, head of the National Digital Twin programme; Sarah Hayes, outreach lead, National Digital Twin Programme; and Tom Hughes, National Digital Twin Hub lead, all from the Centre for Digital Built Britain.
They will cover the industry's vision for the built environment, the use of data across the whole life cycle of the bult environment, the work of the National Digital Twin programme and discuss what needs to be done next to ensure that our built environment creates a net zero future where people and nature can flourish together for generations to come.
Day two opens with Disruptive innovation is coming to construction with Sam Stacey, challenge director transforming construction at UKRI, who will discuss how the construction industry is changing and how established construction firms can benefit from the change.
This theme is picked up in the following session, Just enough time to modernise or die, in which a panel of experts will look at the progress made since the landmark report Modernise or Die was released five years ago. Sam Stacey will be joined by David Pinches, chief product officer at Causeway Technologies; Felipe Manzatucci, digitalisation director, Skanska UK; Kathleen Fontana, managing director, projects at Mitie; Louisa Finlay, director, clients and markets, at Kier Construction; and Mark Taylor, senior digital construction manager for BAM Group (EU), to explore what still needs to be done to create a resilient built environment, how we can address industry attraction and training challenges, and what opportunities there are for the industry to modernise.

Register now for free
Digital Construction Week includes a two-day exhibition of more than 150 companies showcasing the latest tech, tools and solutions for the built environment, with interactive features and hands-on demos.
Digital Construction Week takes place at ExCeL London from 24-25 November 2021. To register for a free trade ticket, please visit: www.digitalconstructionweek.com.  
Other exciting panel discussions taking place on day two include Start-up to get started: Your ticket to cross the productivity gap, which features David Mitchell, founder & CEO of XYZ Reality; Henry Fenby-Taylor, head of information management at the Centre for Digital Built Britain; Sakthy Selvakumaran, founder & CEO of BKwai; and Stewart McTavish, chief platform officer, Deeptech Labs, all discussing why you should invest in start-ups or even create your own.
In Reality Check – Worldwide Survey result on Digital adoption in AEC panellists Alain Waha, chief technology officer of Buro Happold; Gary Sprague, CEO of Kinship; Marzia Bolpagni, head of BIM International of MACE Group; and Shivani Soni, director of innovation at Microdesk, will ask how far we have come on our journey towards a better built environment delivered through digital technology.
Attendees will also have the chance to access insights from leading technology suppliers. Hughes continues: "We've got some great sessions from some of our sponsors, including Autodesk, Bentley, BIM Track/Newforma and XYZ Reality which are launching their new Engineering-Grade Augmented Reality Headset The Atom exclusively at the show."
As well as the Main Stage, the speaker programme spans eight other theatres, themed around some of the key areas shaping the built environment.