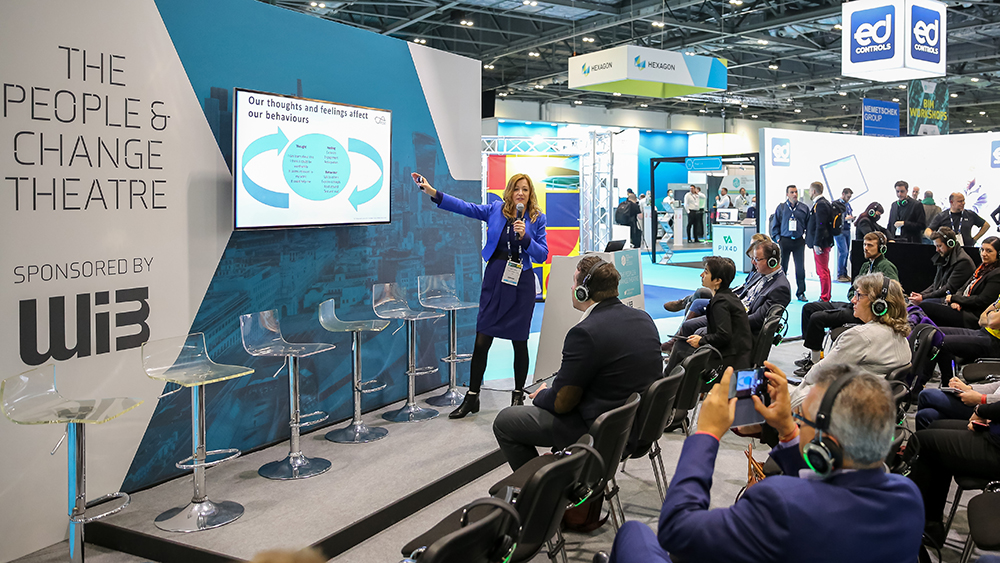 Europe's leading innovation and technology event for the built environment returns to ExCeL London on 18-19 May 2022.
Over two days this May, Digital Construction Week (DCW) will return to offer insight and inspiration that will help the construction industry build better. The show is a must-attend for anyone who wants to get up to date with the latest innovations revolutionising the built environment.

Visitors will meet over 150 big-name brands and cutting-edge start-ups showcasing the latest tech, tools and solutions for digital construction. Plus, they'll hear from the industry's brightest minds and get up to speed with key trends in the free-to-attend education programme featuring 300+ expert speakers.
And this year the show is putting the spotlight on one of the industry's most pressing issues – net zero strategy and the move to decarbonise the built environment – with the introduction of a brand-new theatre.
DCW co-founder Ollie Hughes explains: "We're excited to introduce the Net Zero Stage sponsored by Autodesk at DCW this year. We're working in partnership with independent industry group Zero to produce a two-day programme packed with exciting and informative sessions."
James Bowles from Zero comments: "Construction of our built environment accounts for an estimated 12% of all CO2e emissions. We need to change this. We need to scale low carbon materials and methods of construction. We need to quickly embrace new ways of working and drive adoption of technologies that reduce emissions. We need to use digital tools to make carbon visible and accountable to project teams. We need to reduce the emissions released from material extraction, transportation, processing, and all construction activities.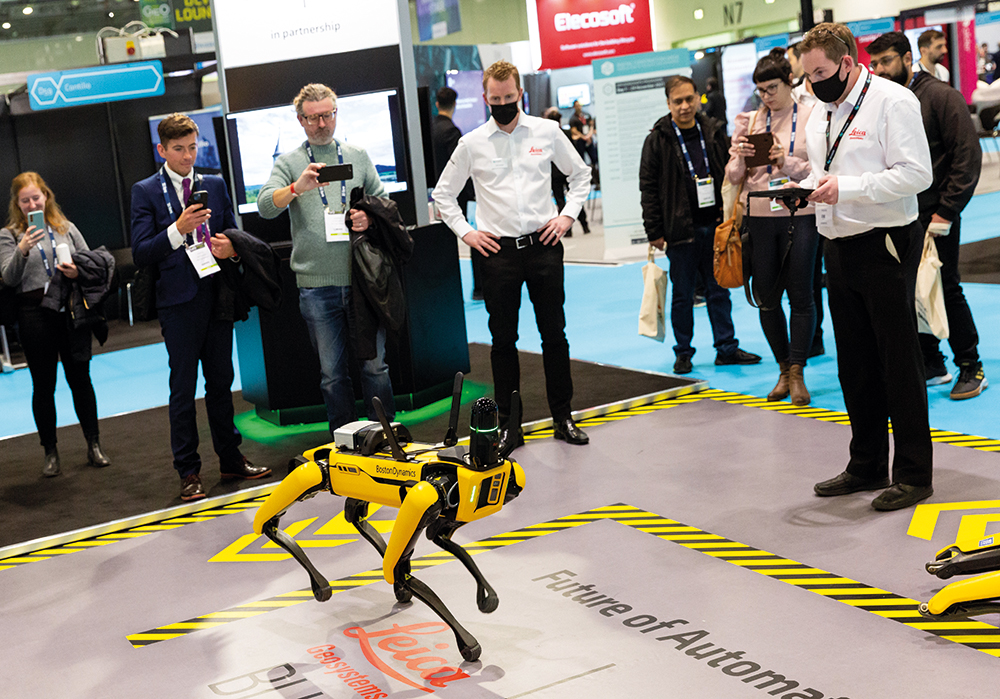 "Zero is a growing industry group that wants to support the drive to low carbon construction. We're excited to partner with DCW to deliver a series of presentations
and panels in at this year's show. The Net Zero Stage will include presentations from leading organisations, exemplar projects and exciting new technologies. We're working hard to create original content and see things differently."
Hughes continues: "Sessions on the Net Zero Stage will focus on how digital tools, methods and skills are improving the performance of projects and leading to lower emissions. And how maximising DfMA at renewably powered facilities can move us towards net zero emissions. They'll also explore material selection, construction plant, equipment, labour and transport, and the role of technology and digitalisation in these areas."
Expert-led education programme
As well as the Net Zero Stage, DCW features eight other theatres that focus on some of the key areas shaping digital construction, including information management using BIM, geospatial, visualisation, digital transformation and more. The programme is packed with 160+ hours of free-to-attend content delivered by expert speakers from across the built environment.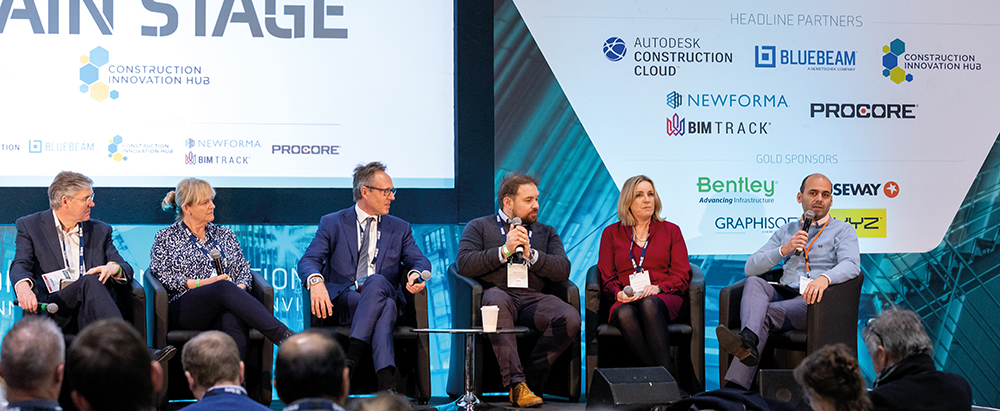 The Main Stage hosts high-profile presenters and curated panel discussions covering the industry's most pressing issues. This year the programme includes speakers from Bryden Wood, Construction Innovation Hub, the Government & Industry Interoperability Group (GIIG) and Turner & Townsend, with more details to be revealed soon.
The People & Change Theatre, which focuses on the human side of business transformation, will also return to the show for a second year. Sessions will cover topics including behavioural change, how to embrace new ways of working, using tech
to engage and communicate with staff, strategies for inclusivity, diversity, collaboration and wellbeing in the workplace.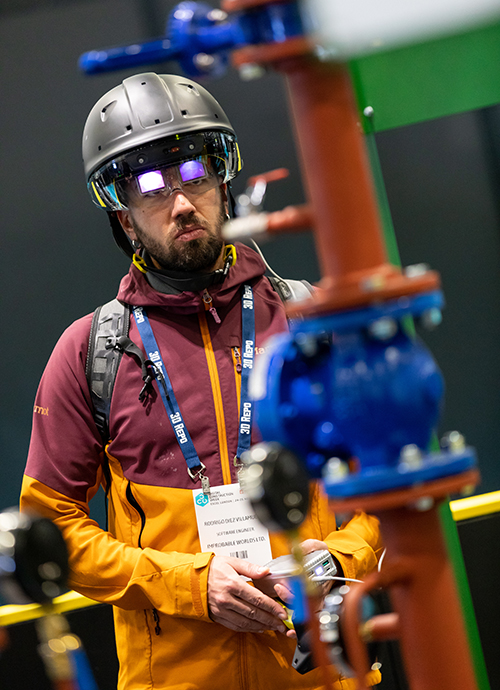 DCW is also partnering with the Construction Innovation Hub, the Government & Industry Interoperability Group (GIIG), the UK BIM Framework, the UK BIM Alliance and Building Smart to bring visitors two brand new theatres offering the latest thinking in information management. More details will be announced soon.
It's not just in the theatres where the latest industry innovation will be in the spotlight. The exhibition at DCW will showcase the cutting-edge products that are driving change in the built environment. Visitors will see first-hand the solutions revolutionising construction using emerging technologies including digital twins, augmented reality, information management, automation and AI, DfMA, robotics and more.
The list of inspiring brands that will be in attendance includes Alice Technologies, Autodesk, Bluebeam, Deltek UK, Mission Room, OpenSpace, PlanRadar, Procore, Revizto, Scaled Robotics, Unity Technologies and many more. Visitors will enjoy exciting reveals and hands-on demonstrations, with Hexagon back at DCW once again with Boston Dynamics' agile mobile robot Spot and a series of exclusive launches.
Hughes concludes: "It's more important than ever that the industry gets together to connect, collaborate and innovate. We're working hard to curate a stand-out event that acts as a platform for change by connecting decision-makers with those developing transformative technologies for digital construction. We hope you can join us this May and be part of the future of the built environment."
Digital Construction Week takes place at ExCeL London from 18-19 May 2022. For more information and to register for a free trade ticket, visit www.digitalconstructionweek.com.
Register for free and continue reading
This is not a first step towards a paywall. We need readers to register with us to help sustain creation of quality editorial content on Construction Management. Registering also means you can manage your own CPDs, comments, newsletter sign-ups and privacy settings. Thank you.