The government will use various tools to force major developers to pick up the tab for correcting historic building defects, writes Tim Seal.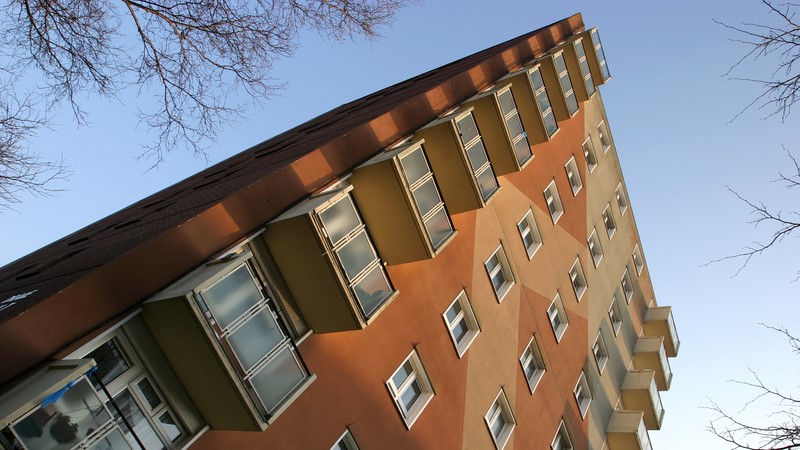 Section 126 of the Building Safety Act 2022 provides that the government can establish building industry schemes "for any purpose connected with securing the safety of people in or about buildings in relation to risks arising from buildings or improving the standard of buildings".
Under that section, the government intends to bring in regulations by early summer to establish a responsible actors scheme (RAS) for major residential developers.
The RAS will require members of the scheme to pay for the remediation of life-critical fire safety defects in residential buildings 11 metres and over in height that they developed or refurbished over the past 30 years.
Members of the scheme have been required to demonstrate their commitment by signing a developer remediation contract (DRC). In addition to the requirements of the RAS, the DRC requires signatories to keep residents of the buildings affected informed of their progress and reimburse taxpayers for funding spent on remediating their buildings.
Together, the RAS and the DRC are attention-grabbing tools being used by the government not to encourage or invite, but to compel major developers into agreeing to pick up the tab for correcting the historic building safety failures that were at the heart of the tragic 2017 Grenfell Tower fire.
These measures will ensure that liability is not left permanently with tenants or other building owners or occupiers, who played no part in the building works that contained the safety failings.
What will happen to the developers that fail to sign the remediation contract?
As the secretary of state for levelling up, housing and communities (the department that sponsored the Building Safety Bill into law), Michael Gove is the figurehead for this show of force against major residential developers. To date, he has secured signatures from 46 of the 50 major developers that were asked to sign up.
If a developer declines to sign up, it will in effect be shut out of the market and have its reputation publicly tarnished as a non-signatory. Exclusion from the marketplace will operate via two prohibitions.
First, a planning prohibition, whereby a developer will be unable to carry out major development in England. 'Major development' is defined in terms of numbers of residential units or commercial floor space and via site acreage.
Second, a building control prohibition, whereby a non-signatory developer will be unable to obtain building control approval in respect of any building work that requires it. Gove has warned the companies that do not sign up that "they will be out of the housebuilding business in England entirely unless and until they change their course."
For now, this drive is only against major housebuilders and other large developers who have developed or refurbished residential buildings.
Eligibility for the RAS is determined around three criteria:
(i) a company's principal business being residential property development;
(ii) it meeting a 'profits condition', namely average annual operating profit over the financial years ending 2017, 2018 and 2019 being £10m or higher; and
(iii) it being a developer that has developed or refurbished (other than solely as a contractor) at least one 11m+ residential building that qualifies for remediation.
Members of the RAS will be required to provide evidence that they are complying with the conditions of the scheme, including via quarterly returns. Failure to comply with the membership conditions may result in membership being revoked.
Together with the Building Safety Levy (that remains in consultation since its announcement back in 2021 and applies to all residential buildings), figures of up to £5 bn have been mentioned as the possible total revenue that will be raised from developers via these two initiatives to help meet the country's post-Grenfell building safety problem. However, on any analysis, that sum appears to fall a very long way short of the estimated total cost of correcting that problem.
While Gove has called the RAS a "significant intervention in the market" and "a radical approach", his shadow in opposition Lisa Nandy describes it instead as addressing only a "fraction of the problem".
Campaign group End Our Cladding Scandal has commented that "signs of progress are welcome, but this is only a minor step forward for the small fraction of leaseholders who have a developer who has signed the contract".
The post-Grenfell building safety super-tanker continues to make its turn slowly but perceptibly and major residential developers are clearly the first port of call on its new course.
Register for free and continue reading
This is not a first step towards a paywall. We need readers to register with us to help sustain creation of quality editorial content on Construction Management. Registering also means you can manage your own CPDs, comments, newsletter sign-ups and privacy settings. Thank you.