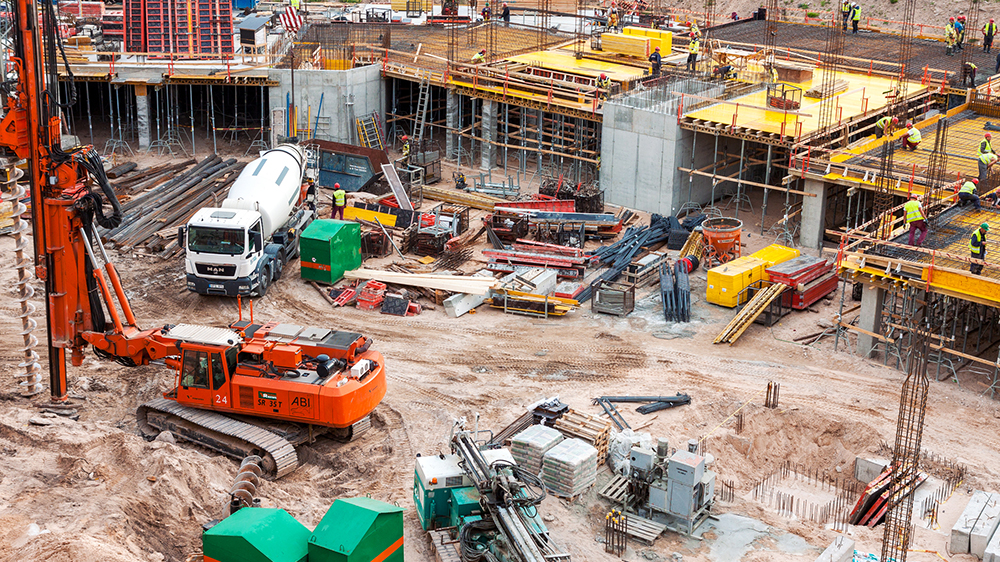 Energy shocks should stabilise but we may see longer-term cost impacts from the war in Ukraine, writes Kris Hudson.
While the UK's recently announced energy strategy promises long-term resilience and security, rising wholesale prices continue to present a cause for concern in the construction sector.
At the start of 2022, we were already seeing the impacts of two years of supply chain disruption, and reduced gas stores following a cold winter in Europe in 2020/21, on fuel prices. These are now being exacerbated by geopolitical sanctions and the need to diversify energy or reduce consumption as a result of the war in Ukraine.
In March 2022 alone, the monthly indices for crude oil, diesel and premium unleaded increased by 99.4%, 33.8% and 30.5% on the year respectively. These increases follow an already strong upward trend since Covid-19 first hit the UK economy.
This is concerning for construction, with energy use counting for up to a third of the sector's manufacturing costs of materials and components. Data from the Construction Leadership Council (CLC) shows that manufacturers have increased prices by between 5% and 10% as of March this year, with the cost of the most energy-intensive products increasing by as much as a fifth.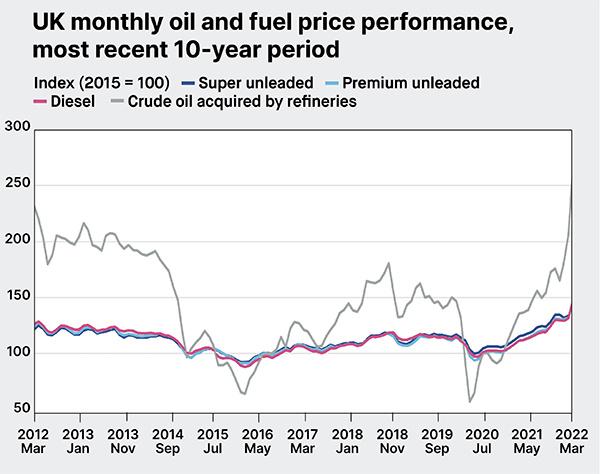 The rise in energy prices will be acutely felt in the cost of materials which require energy-intensive mineral extraction and treatment processes, such as bricks, ceramics, cement, plastics and steel.
Additional pressure is also being layered on construction's operating costs following the end of the red diesel tax exemption on 1 April 2022.
With governments across Europe working hard to steady the energy market, over time those costs should – in theory – stabilise after the initial shocks fade, with oil price fluctuations perhaps seeing a swifter transition back to normal than gas. However, we may yet see medium to long-term cost impacts from the war.
The fact is that Russian imports only account for around 8% of total UK oil demand and less than 4% of the UK's total gas supply. The real challenge will be the knock-on effects of increased competition for alternative energy sources. For example, the UK is dependent on gas imports from Norway, a market which could see much greater interest as others in Europe seek to curtail their over-reliance on Russian oil and gas, invariably increasing prices.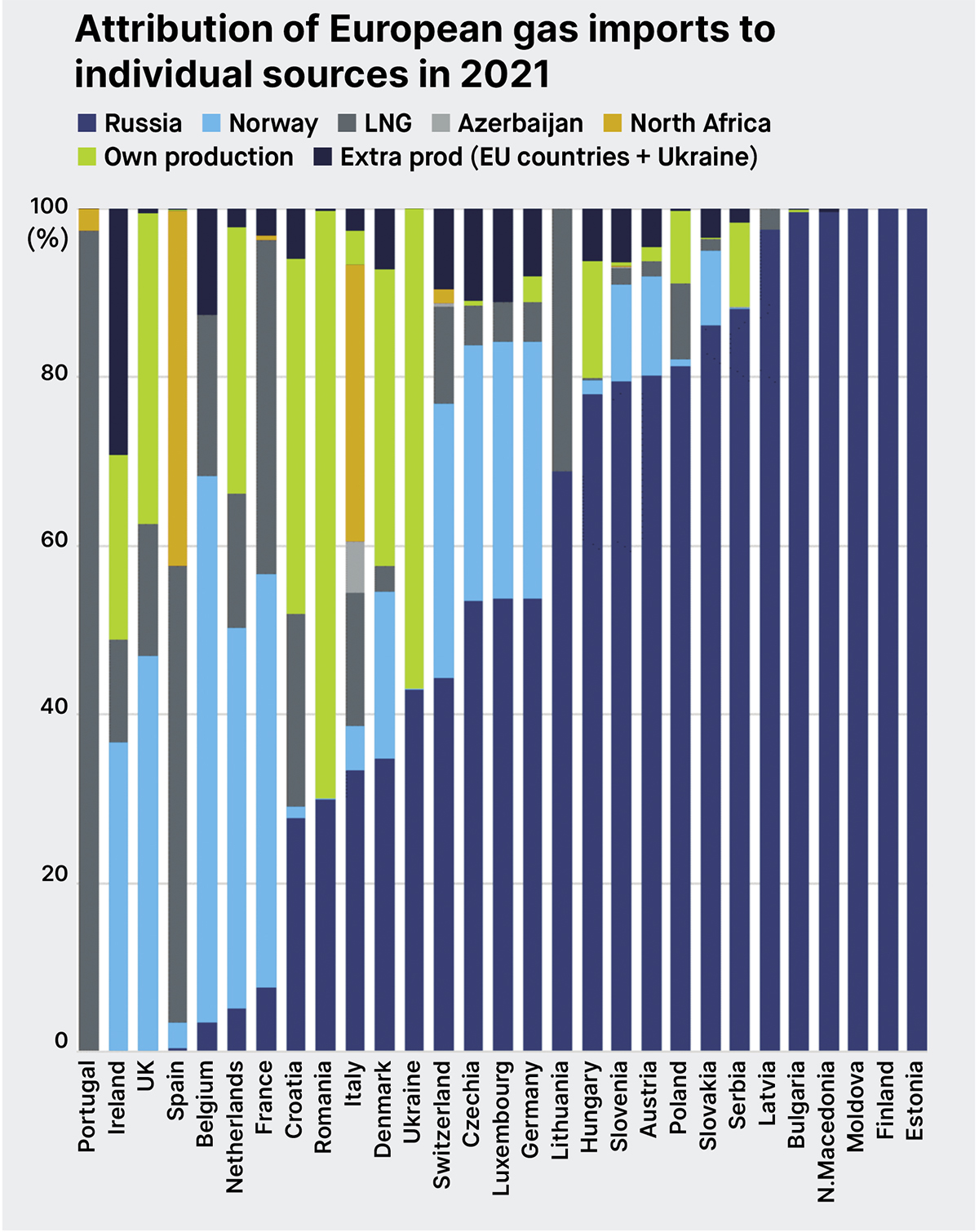 With limited opportunity to stem these rising costs, construction businesses need to brace themselves for a considerable period of instability.
Ensuring visibility of the market will be key to understanding viable alternative energy sources and where supply chains could be adjusted to mitigate risk. Above all, driving cost and productivity efficiencies elsewhere will be crucial to offsetting price volatility.
Kris Hudson is an economist and associate director at Turner & Townsend.
Register for free and continue reading
This is not a first step towards a paywall. We need readers to register with us to help sustain creation of quality editorial content on Construction Management. Registering also means you can manage your own CPDs, comments, newsletter sign-ups and privacy settings. Thank you.