Talk of labour shortages can be simplistic as regional data shows substantial variation, writes Kris Hudson.
Skills shortages are both a long-term theme and an immediate challenge for construction as it emerges from the pandemic, given the importance of a skilled workforce to successful project delivery.
However, talking in general terms of UK labour shortages can be overly simplistic and unhelpful for firms that need to invest now in skills and building capacity in regions where they are bringing investment forward. Managing resource relies on understanding nuances across the country, and looking at the data region by region shows substantial variation.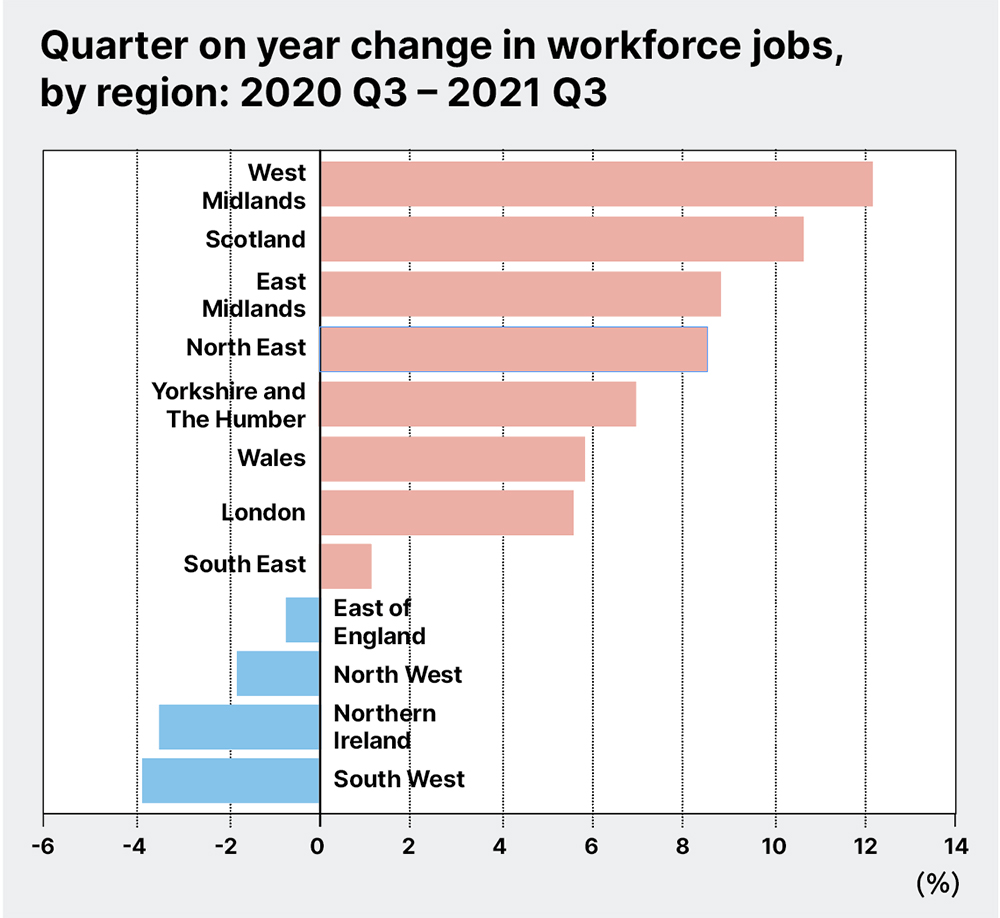 In the four quarters to Q3 2021 data shows a nascent recovery in labour capacity across the majority of regions. Only the East of England, North West, Northern Ireland and South West saw slight decreases – and none more than -3.9%.
During the same period areas such as the West and East Midlands enjoyed impressive growth of 12.2% and 9.1% respectively. This is partially due to a low base of employment in 2020 Q3, but also reflective of burgeoning confidence as pandemic restrictions were loosened through the second half of 2021.
However, the longer-term context shows that the impact of the pandemic still looms large. If you compare the quarterly figures to pre-pandemic levels in Q4 2019, most regions have not yet got back to their pre-pandemic workforce levels. London has been particularly hard hit, with a -17% decrease due at least in part to a steep decline in migrant labour in the workforce following Brexit and pandemic-induced border closures.
By comparison, Wales now has a labour force 17.6% larger than before Covid-19, and other risers include the North East, Yorkshire and The Humber, and the East of England.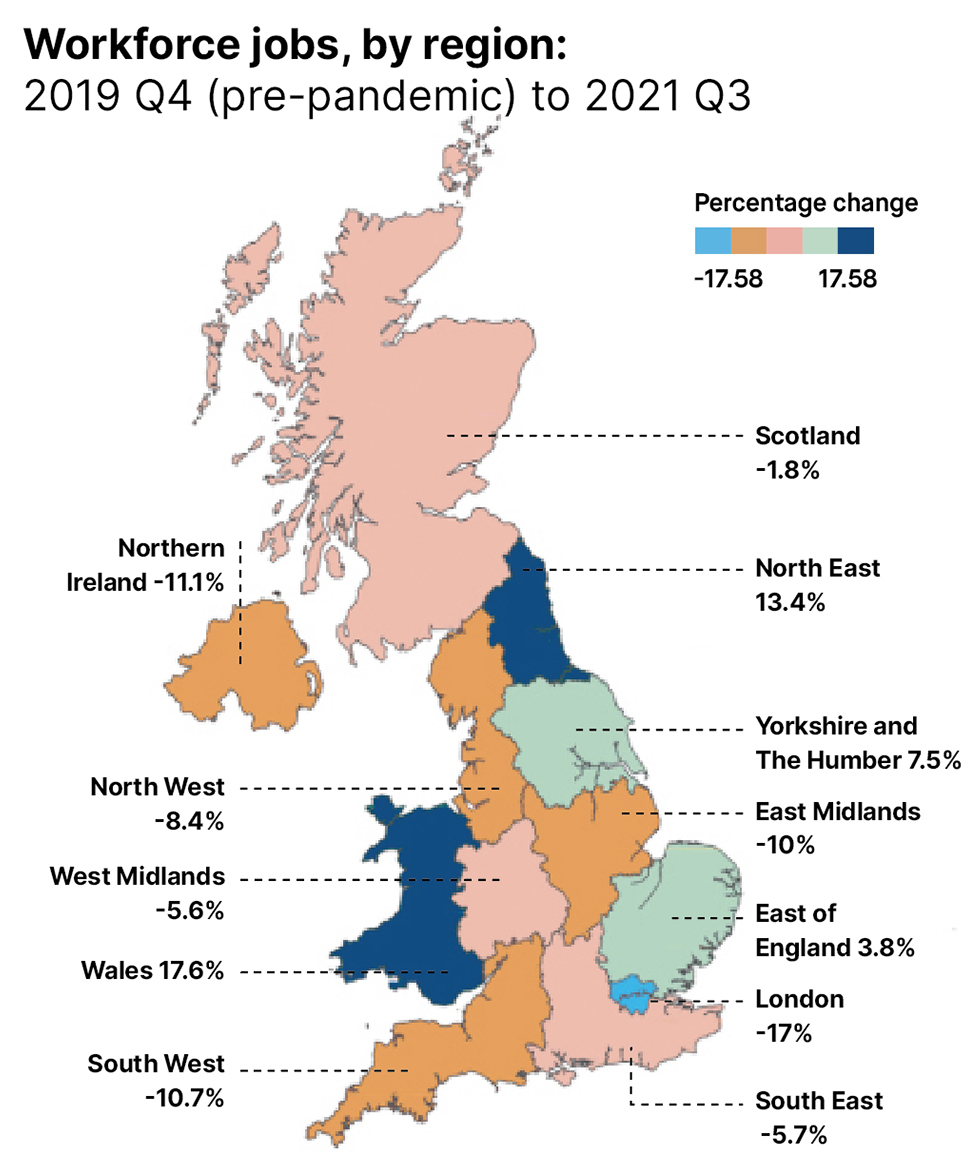 Businesses planning ahead need to build capacity and skills in the right areas at the right times to ensure the successful delivery of major projects and programmes across the UK. When making these investments existing regional disparities in long- and short-term workforce growth need to be considered – particularly as they don't split neatly into the North/South divide, and the picture may change further with the drive towards levelling up.
Building diverse and inclusive talent in these regions requires a comprehensive skills pipeline stretching from school all the way to the labour market, but this needs as much early visibility of potential work as possible. If businesses are able to work together to plan out their regional objectives and pipelines, a programmatic approach could then be adopted to ensure that investment can be correctly and efficiently targeted.
Kris Hudson is an economist and associate director at Turner & Townsend.
Register for free and continue reading
This is not a first step towards a paywall. We need readers to register with us to help sustain creation of quality editorial content on Construction Management. Registering also means you can manage your own CPDs, comments, newsletter sign-ups and privacy settings. Thank you.