Clients and contractors should plan ahead to ensure material price escalation doesn't jeopardise the recovery, writes Kris Hudson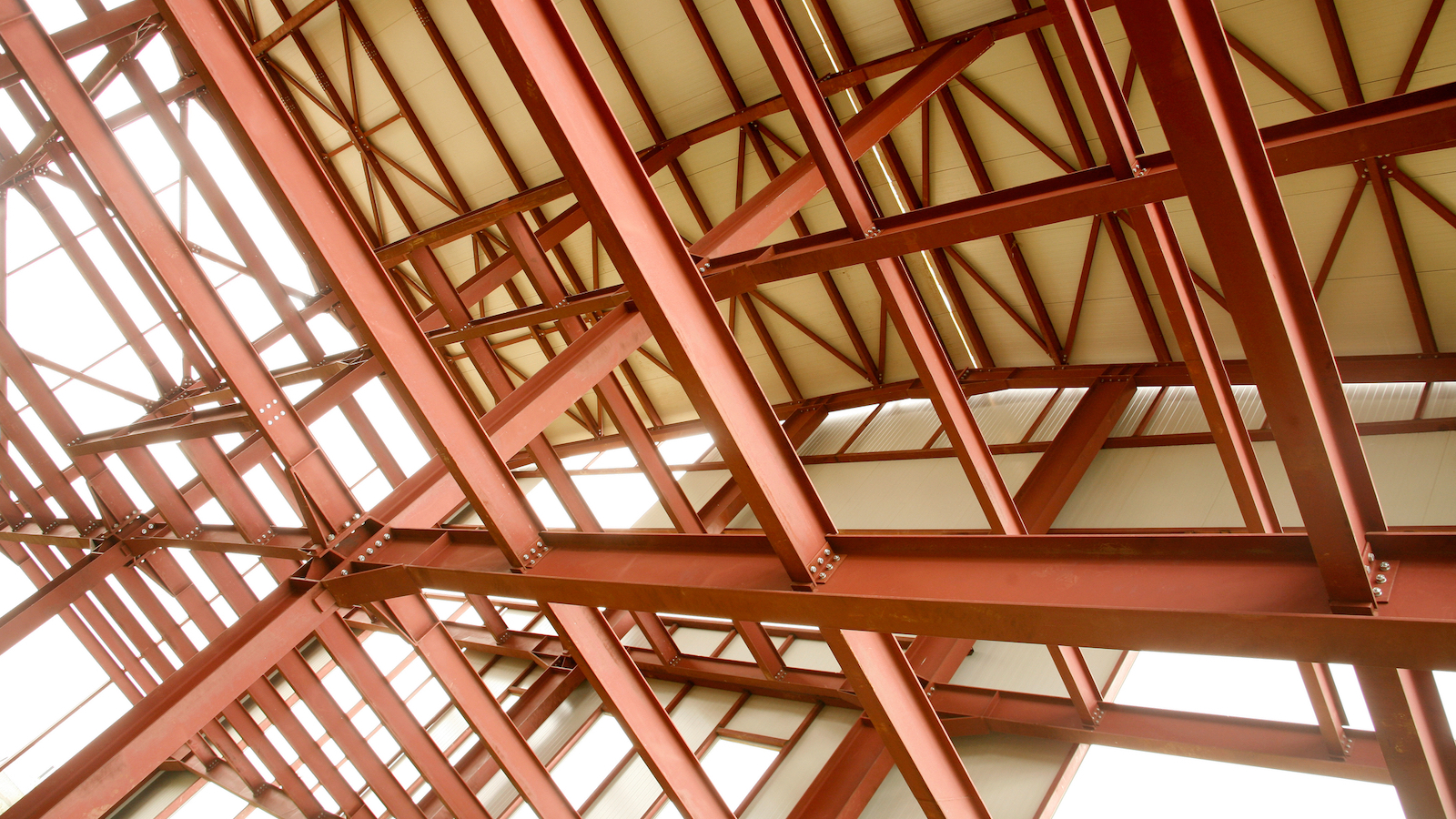 Escalation in material prices is now one of the biggest threats to construction growth as the sector looks to drive forward economic recovery.
Data from the Department for Business, Energy and Industrial Strategy (BEIS) indicates that prices for construction materials and components have increased by 7% in the year to February 2021 (first chart). Such an increase was last seen in 2016 partly due to the huge depreciation of sterling, and its resulting impact on imports, following the Brexit referendum result.
The cause of this current price escalation is very different. As economies have started to reopen, pent-up global and domestic demand has rekindled. Lingering disruption from the pandemic has led to some shortages of raw materials and manufacturing delays.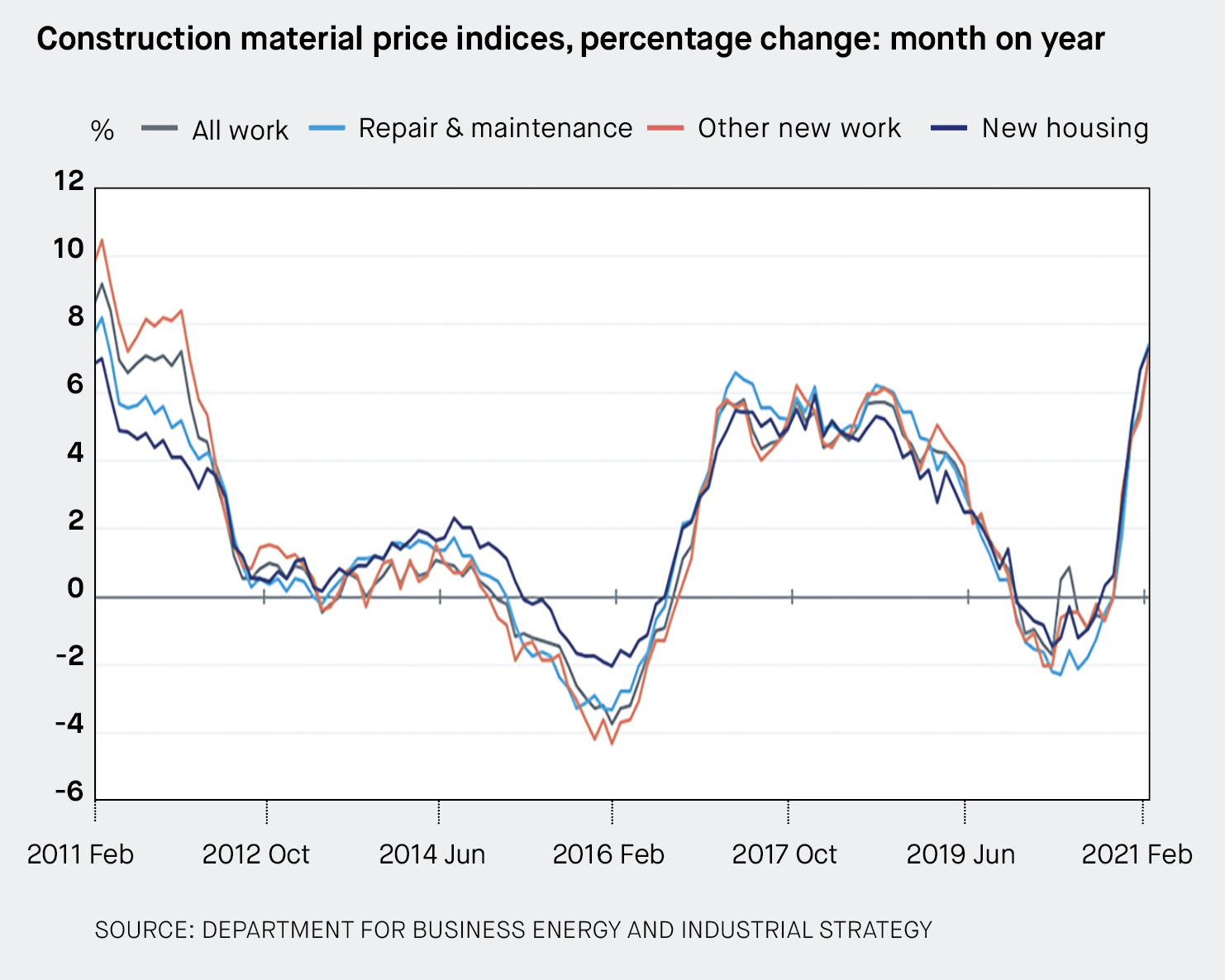 The aftershocks of Brexit are a key factor too, with material prices rising by 3.1% since the UK left the EU single market on 31 December. The stockpiling of goods, additional customs checks and reduced availability of freight containers have all contributed. This is expected to ease over the coming months.
Material price increases are evident in a number of areas. Imported plywood has seen the biggest surge, with costs jumping 30.4% since March 2020. The price of structural steel has climbed 16.4%, with its key components – iron ore, scrap and coal – increasing by 87.9%, 63.3% and 14.8% respectively.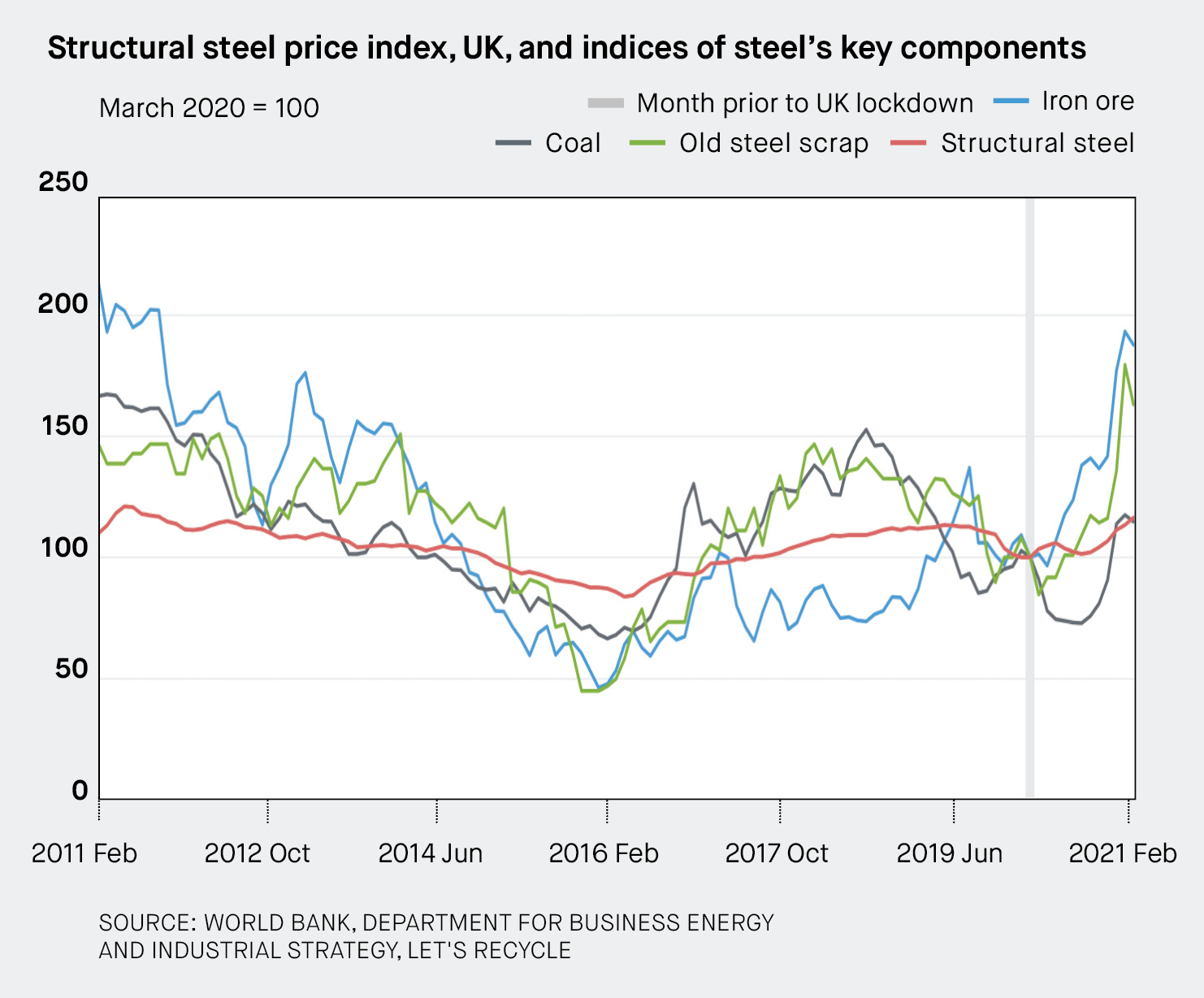 Rising global demand for steel and its components has been driven by China with stimulus-backed infrastructure projects. With the covid-19 vaccine rollout advancing elsewhere, demand could be further intensified as other governments look to boost growth.
In the UK, domestic material supplies have been relied upon to counter the falling production in European steel mills during the pandemic and Brexit-related issues at ports and with tariff quotas. The uncertainty over Liberty Steel will heighten concerns. Meanwhile, reduced scrap generation has also created an upward pressure on prices.
The IHS Markit/CIPS Purchasing Managers' Index states that UK construction activity grew at its fastest rate for seven years in March 2021. As the economy unlocks, supply chains' ability to meet growing demand will determine whether cost escalation persists.
The Construction Leadership Council has warned that firms should be prepared for further material shortages and longer delays. Planning ahead is critical to ensure that material price escalation doesn't jeopardise the construction-led recovery, remaining alive to issues of affordability and supplier resilience that could impact programmes in the coming months.
Kris Hudson is an economist and associate director at Turner & Townsend.
Register for free and continue reading
This is not a first step towards a paywall. We need readers to register with us to help sustain creation of quality editorial content on Construction Management. Registering also means you can manage your own CPDs, comments, newsletter sign-ups and privacy settings. Thank you.