CPD: Solar PV in pitched roofing applications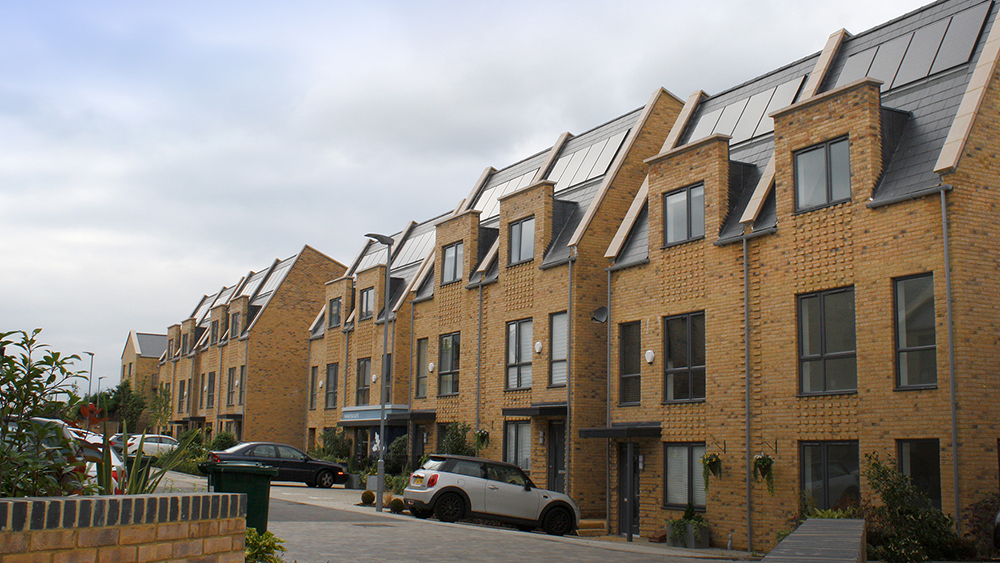 This CPD looks at what construction professionals need to consider when planning and managing solar PV roofing installations on domestic and commercial projects. By Stuart Nicholson.
As the UK works towards its 2050 net zero target, the decarbonisation of domestic and commercial buildings is gathering momentum. Starting with the planned changes to Part L in June 2022, which include an interim 31% carbon reduction target, followed by the 2025 Future Homes Standard, which will require new builds to be zero carbon ready and sustainable. The government also recently published its response to the consultation for a Future Buildings Standard, setting out a 27% reduction in carbon emissions for new non-domestic buildings compared with the 2013 standard.
These ambitious carbon reduction targets are already driving increased demand for solar PV (photovoltaics). Figures from Solar Energy UK show that 2020 saw a 27% year-on-year increase in new solar capacity in the UK, with 40% of this coming from solar roofing installations on homes and commercial buildings. It is also predicting there will be a five-fold increase in the number of new homes built with solar technology, because of the changes to Part L this year.
While heat pumps are anticipated to be widely used from 2025 onwards, it is likely they will need to go hand in hand with solar PV to reduce energy bills and protect people from fuel poverty. By just installing a heat pump, the cost to run the heating and hot water could be higher than for gas heating, and with the increasing requirement to charge electric vehicles as well, on-site electricity generation is the way to keep running costs and carbon emissions under control.
A well-sized solar PV system can cover a sizable portion of a home or building's annual electricity usage, up to 65-75% in many cases, and cut carbon emissions by around 15%. Solar technology has also developed rapidly over recent years, which means not only are prices around 75% cheaper than back in 2010, but new integrated technologies have improved the aesthetics and ease-of-installation of PV on roofs.
So, as solar PV becomes more widely used on domestic and commercial roofs, what do construction professionals need to consider?
1. On-roof versus integrated PV systems
When it comes to solar PV, there are three options to choose from: a traditional on-roof panel, or two different types of integrated PV system (one with a separate tray and one with an integrated tray).
The original, on-roof PV systems consist of a set of panels attached to the rafters by a mount, sitting over the top of the roof tiles. These are very prominent, so modern, integrated solar PV systems have been developed, which blend in seamlessly with roofscapes. These roof-integrated panels are designed to be incorporated into the roof surface, acting as a MCS 012-approved building material, and replacing a section of tiles. They fit in with the existing roof tiles to become part of the design.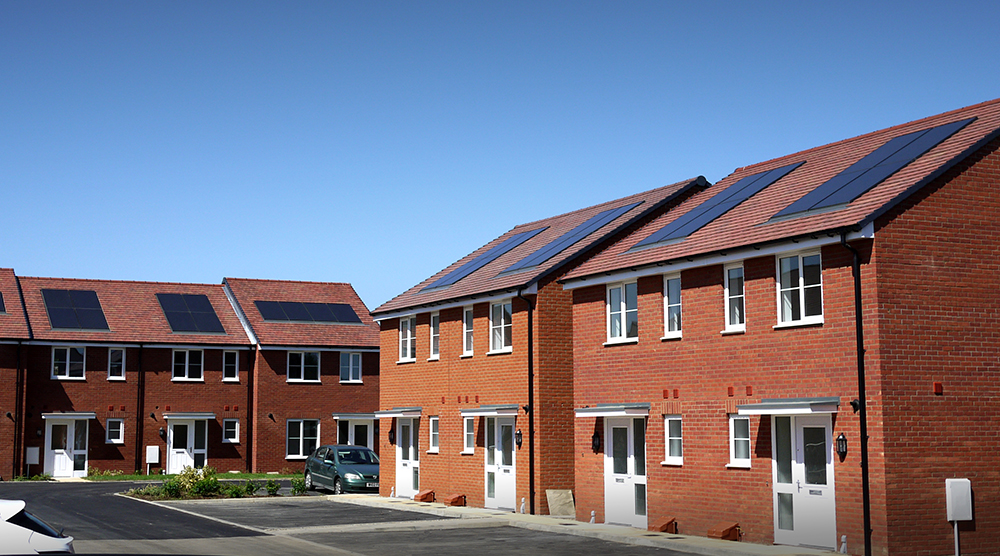 There is a belief that on-roof systems generate more electricity. However, the difference is relatively small and is outweighed by some of the other disadvantages of an on-roof system, particularly because they look quite bulky. Other disadvantages include the way they are attached, which can lead to water ingress and void the roof tile manufacturer warranty; the extra weight, which can lead to unnecessary strain on the roof structure; walking on a completed roof to install them could lead to hairline cracks in the tiles and birds' fondness for nesting in the panels can also cause issues.
Modern on-roof panels are sleeker than in the past, but they hold no comparison to the aesthetic of roof integrated PV. The simple fact that the tiles are concealed within the body of the roof makes them a lot more visually pleasing. Roof integrated systems make it easier to pass difficult planning restrictions and they have even been approved by planners for use on heritage and conservation sites. As both tiles and PV are installed together, it means there is no modification to the roof tiles, securing the warranty.
Critically, integrated solar PV can also help to save time on construction programmes because it can be fitted by a roofing sub-contractor at the same time as the tiles and doesn't require specialist renewables installers.
Most integrated PV systems require a separate carrier system for the panel to sit into. These tend to be in the form of separate polypropylene trays. The main disadvantage of this system is that it requires additional timbers to fix to, as well as counter battens. Fire retardant trays are available but often come at a higher cost.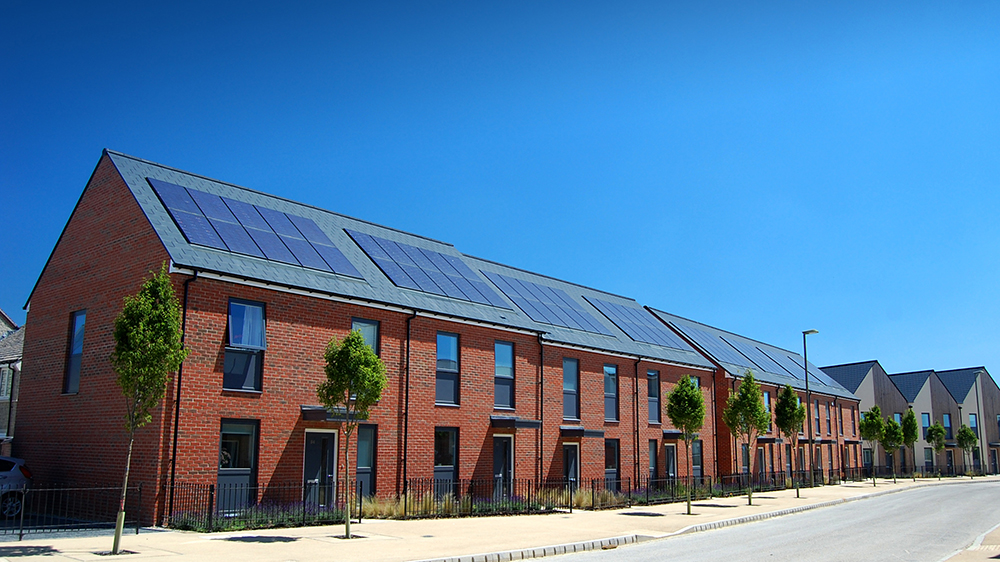 The other option is a solar PV system with an integrated tray. These systems sit directly onto the battens and, in some cases, are fixed to the rafters and the battens. This means wind resistance is significantly higher due to the direct fixings. As the aluminium tray is integrated into the panel, fire ratings are often higher than the plastic tray systems. Although initial purchase price can be higher, when the prices are inclusive of extra timber and labour, alongside the extra cost for the fire-retardant tray, the integrated system can be more cost effective.
3. Monocrystalline v polycrystalline
Both monocrystalline and polycrystalline solar panels serve the same function in the overall solar PV system: they capture energy from the sun and turn it into electricity. They are also both made from silicon, which is used for solar panels because it is an abundant, durable element. Monocrystalline solar panels are generally thought of as a premium solar product. The main advantages of monocrystalline panels are higher efficiencies and sleeker aesthetics.
4. Property and roof suitability
Property and roof suitability is a crucial aspect which needs to be considered before specifying and installing solar panels. A lot of these considerations will be addressed through onsite surveys and include the orientation of the property, with south being optimal for maximum solar returns.
Surveys should also look for potential shading factors which surround the property, such as large trees and neighbouring buildings, which could provide shading and therefore reduce panel efficiency. Pitches of roofs can also be something to identify pre-planning, as solar panels are at their optimum from 30-40 degrees, due to the sun's location.
Stuart Nicholson is roof systems director at Marley.