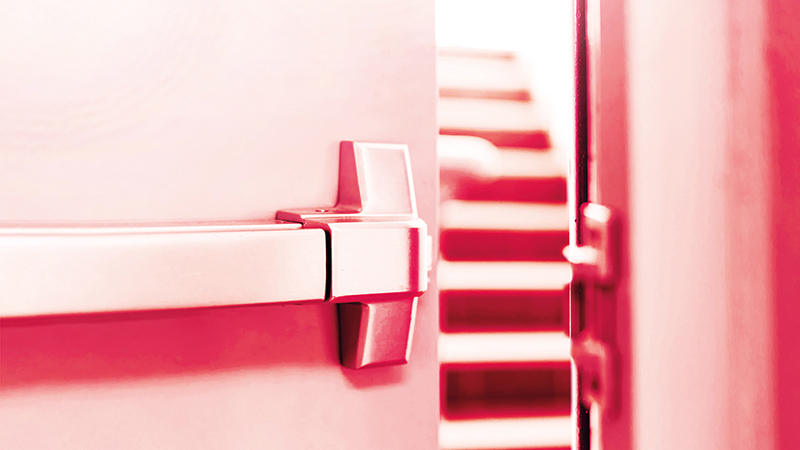 There are a range of specification techniques that can be applied to achieve compliant and effective fire performance for wall and ceiling access solutions. Tom Brandon explains.
Whether you are specifying riser doors, wall access panels, ceiling access panels or steel doors for a project, it is important first to understand the relevant application, its construction, technical requirements and corresponding legislation. This will enable you to achieve the correct product specification for your project. This will ensure compliance with the fire-resistance requirements for your access solutions.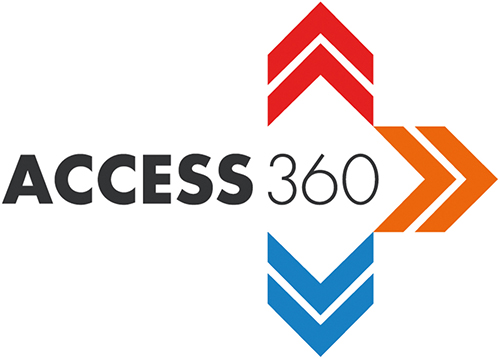 A riser door enables relevant individuals to gain access to building services. Examples include electrical cupboards, service ducts or access to the rear of bathroom pods.
Unlike traditional timber doorsets, contemporary doorsets are concealed and clean, with all ironmongery elements hidden inside. They can be manufactured in continuous banks – such as triples, quads or fives – and can be engineered in length banks to allow greater access.
A fire door compartmentalises a building's physical structure, creating a barrier that cuts off the flow of smoke and fire to separate areas. This reduces the damage caused by fire and smoke, while protecting key routes of evacuation for individuals trying to escape. It also provides emergency services with a protected route to gain access to the building. Fundamentally, fire doors are there to save lives – and, secondly, to reduce damage to the building.
It's therefore extremely important that the manufacture, specification, installation and maintenance of fire doors are correct and that all risks have been appropriately managed.
There are multiple elements of a fire door: the door leaf, the frame and its linings, intumescent seals and relevant smoke seals, the latch and lock, hinges and the correct function of a door closer. It's therefore important to understand how a fire door functions, so that you can select the right product for your project.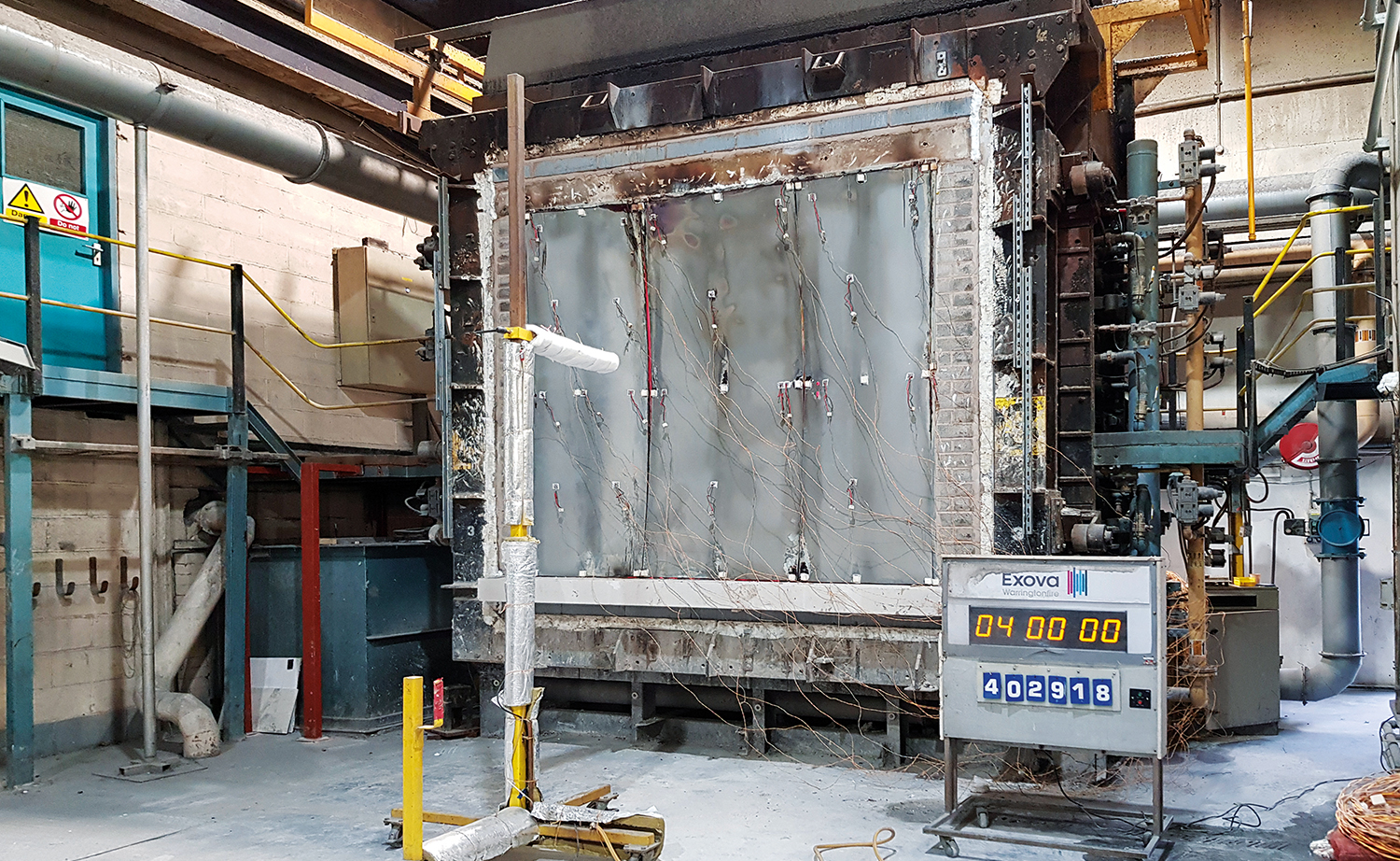 A fire door must be supplied with fire test evidence. This means it must have an independent certificate of performance from a fire or testing house. It is also important to note that a fire test evidence certificate is different from a third-party accredited certificate. Every product that is fire tested will receive a certificate of performance, but not all products will have third-party accreditation.
A fire door must be tested by an independent test house in accordance with the relevant British or European standards.
The first regulation you must consider is BS 476: Part 22. This determines the method of testing and outlines the structure and methodology of how the door should be constructed within the test house.
In the UK, all doors with smoke requirements must have no more than a 3mm gap at the bottom and there is a statutory requirement for a four-point frame.
This is covered in BS 476 Part 31 and also partly stipulated under the air pressure smoke testing, which is incorporated in BS 9999: 2008. Any door that has a risk of smoke must have a smoke seal fitted to it with no more than a 3mm gap.
Traditional timber riser doors typically have a standard three-point frame with a gap at the base, which means the doorset cannot receive the necessary test certification for a four-point frame.
You should therefore choose modern, metal riser doors that have a 3mm shadow gap around the edge, which conform to British Standards and are raised off the floor with a four-point frame.
The testing requirements between the UK and the EU come under two standard types, BS 476-22 and EN 1634-1. You will find that most manufacturers in the UK will test to both because they are selling their products into a European market. However, it is important to always look for the correct one for the marketplace into which you are specifying.
The only difference between them is the prefix: the British Standard uses FD for 'fire door' and the European standard uses E. The number (such as 30 or 60), states the number of minutes, which is uniform across the whole of Europe. Each standard should be listed on the manufacturer's conformance documents.
In relation to smoke seals, it is important to look for the 'S' suffix. Again, the only differentiation between the British and the European Standard is the FD or E prefix, but they both stipulate 'S'. This is covered in BS 476-31.1 and EN 1634-3.
Building Regulations Approved Document B stipulates that all doorsets – all elements of the door, including the associated ironmongery – must be installed and sourced from a single source. Under the regulations, all doors must be fully fitted and finished under the specific direction of the manufacturer and must be preassembled in a factory to be fully compliant.
Approved Document B states: "Any test evidence used to substantiate the fire resistance rating of a door should be carefully checked to ensure that it adequately demonstrates compliance and is applicable to the adequately complete installed assembly."
Third-party accreditation
Third-party accreditation provides assurance of performance. The product is independently tested at a test house. It then issues an independent certificate that states the duration to which the product performed. An example of this is the Certifire scheme. This includes third-party certification, tamper evidence labels and product specification data.
The third-party testers visit the manufacturer and review all certification documentation, while regularly visiting the factory to assess the manufacturing process. They will anonymously select doors during manufacture, then take the door away to retest it. If it passes, they will then confirm certification of performance.
Bi-directional fire testing
Bi-directional fire testing means the door is tested once from one side, then a new set is erected and it is tested from the other side. This means the door has certificated fire performance from each direction of between two hours and four hours, depending on the product selected.
Bi-directional testing is one of the chief recommendations to come out of the Hackitt report, which states that all doorsets should now be bi-directionally fire tested.
Additional performance considerations
It is important to note that performance relates to the complete install assembly. Approved Document B identifies the requirements and testing guidance for certification and non-deviance from the manufacturer's requirements.
Products should be tested to BS EN 476-22 and 31 and/or EN 1634-1, 2 and 3 and performance should be confirmed by an Independent Product Conformity Certificate. Specification is key to compliance. Don't deviate from it – it saves lives.
This means when looking to achieve your desired design aesthetics, there is a range of options to consider.
First, you can have riser doors – such as the Profab Access INTEGRA 4000 Series – pre-painted and delivered to site in whatever colour you require. Second, you can specify standard RAL 9010 matt finishes. This means the contractor can paint the wall and run the roller across the front of the riser door and off the other side.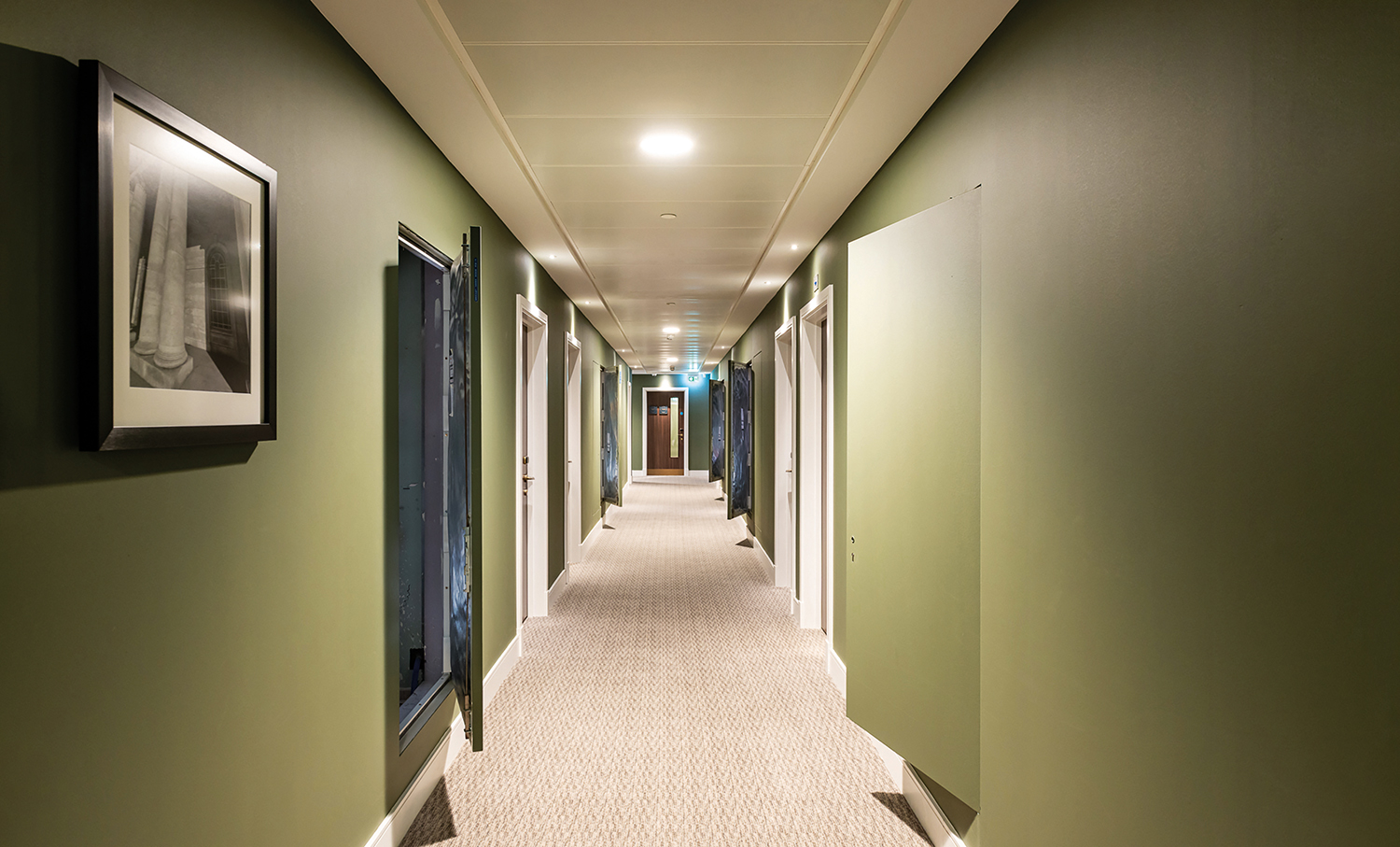 If you want a more concealed solution – where the doors are absolutely invisible – you can go with a clad solution, such as the Profab Access VISION 8000 Series. This is where a cladding solution – such as tiles or stone – has been applied on a wall and that solution can be run continuously across the face of the door. It can either be a face fix or demountable solution.
The cladding solution doesn't diminish the fire performance of the door as the riser door is manufactured with a fire-resistant plasterboard lining significantly reducing heat transfer to the point that it doesn't affect fire performance.
Access panels and riser doors come in a range of frame options with the average frame of any access panel being 95mm thick. They are manufactured from 1.5mm Zintec steel which is easy to handle and transport. With the powder-coated finish, you don't have to worry about finishing the doors on site, unless you want to paint over them.
The frame options include Visible Raised Architrave, Picture Frames, Beaded Frames, Deep Plaster Board Frame and Dutch Folded Frame.
Profab Access' new PRECISION Adjustable Frame is a fully fitted, intumescent four-point frame which is adjustable. The door is fitted within the structural opening then, using the screw points at top and bottom, the metal spacer extends to fit the door in place. This enables the frame to move out 10mm in each direction.
The frame has a fully intumescent seal that locks the door in place, so packers are no longer required for installation. It has integral factory-applied intumescent seals, so intumescent mastic application is also unnecessary.
Tom Brandon is specification sales manager with Access 360.
This article has been produced by Construction Management in association with Access 360
Information in this CPD was correct at the date of publication.