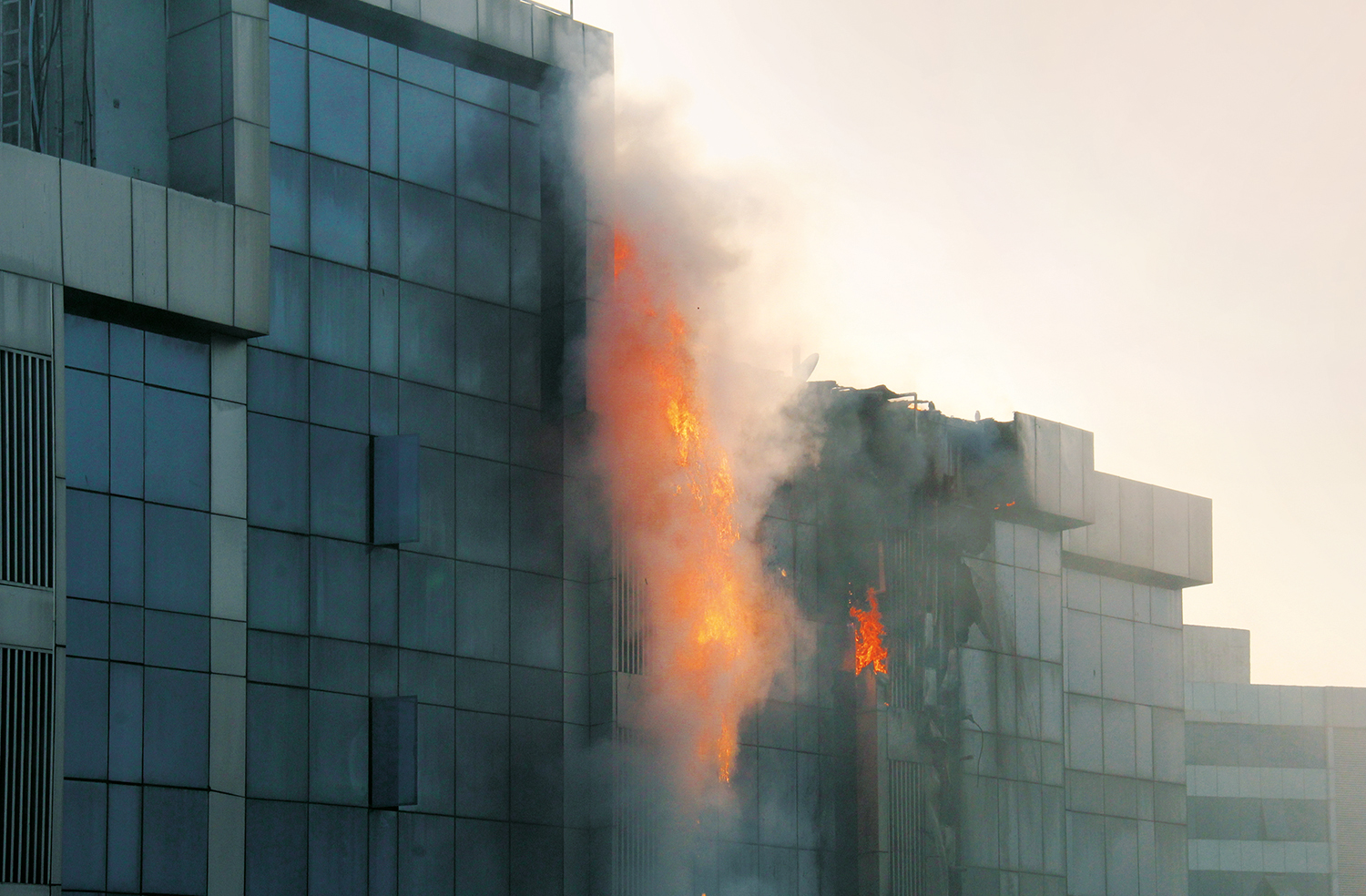 In this CPD, Rockwool explains the key points of the Essential Principles for the protection of buildings to ensure resilient construction of commercial properties.

Legislation surrounding fire safety outlines minimum requirements for the evacuation of a building in the event of a fire. Focus on life and health is the key concern. However, legislation is not intended to ensure the viability of a building and its contents post fire.
In the case of a commercial property, this could negatively impact business continuity. A robust fire strategy to protect these aspects must be specifically requested during the design of a building.
RISCAuthority, an annually funded research scheme supported by UK insurers, and its sister company, the Fire Protection Association, published BDM01 – A to Z of Essential Principles for the protection of buildings to deal with this very issue.
BDM01 Essential Principles
BDM01 is an orderly recommendation to investors, on behalf of insurers, not to design and build solely to the 'life safety before collapse' objective. Instead, it calls for resilient construction innovation beyond statutory guidance or Building Regulations.
A resilience strategy by the initiating investor can ensure the continuity of service a property provides. It can be broken down into three phases:
Susceptibility: avoiding fire and water-related perils being an issue. For example, a building with non-combustible materials.
Vulnerability: reducing the extent of damage following a fire event by building in passive fire safety measures.
Recoverability: improving the recovery to full capability following fire-related events.
BDM01 outlines 26 building protection principles (A to Z). These Essential Principles are split across six decision-making phases: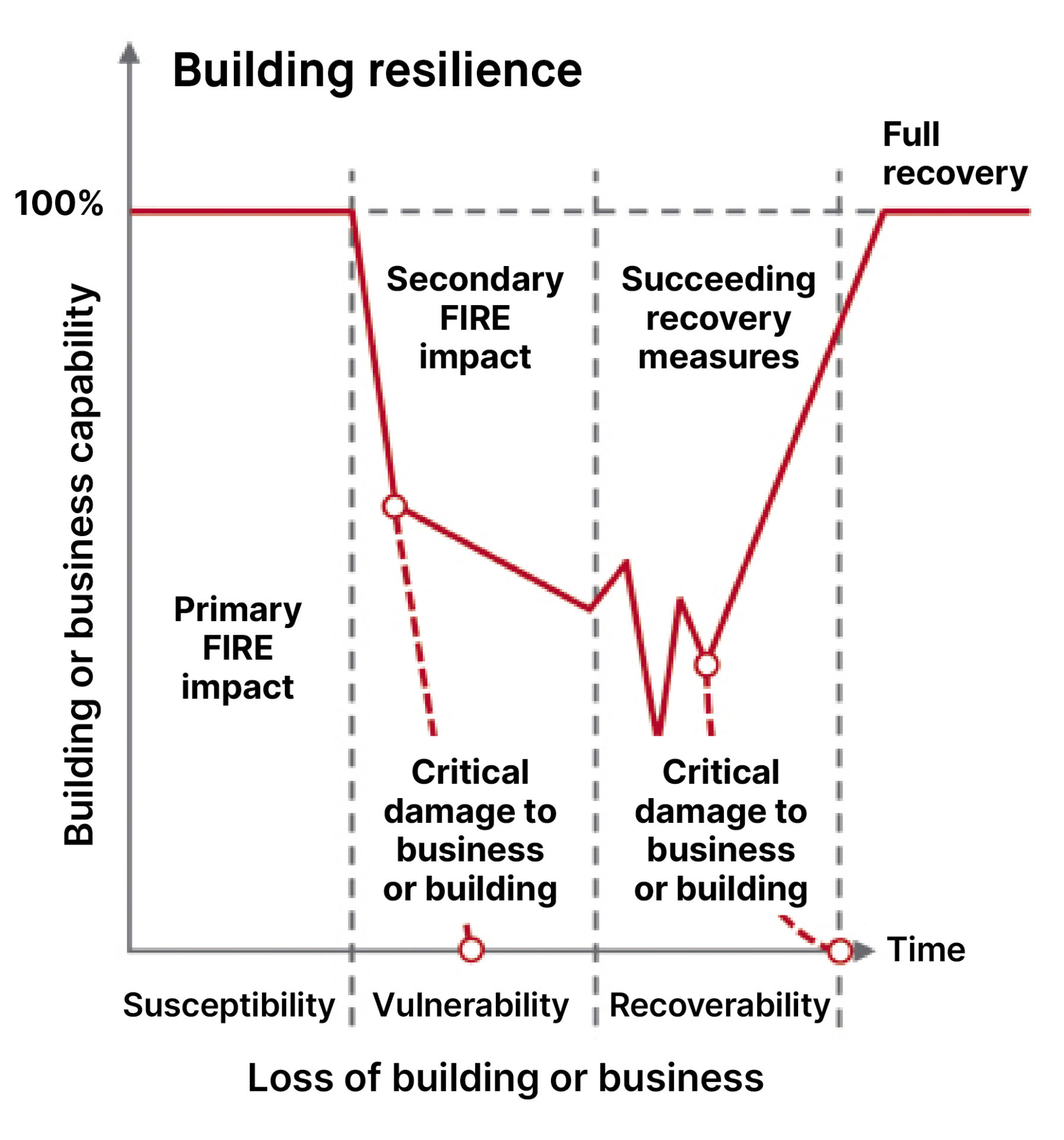 1. Undertake early consultation.
2. Prevent fire starting.
4. Enhance design robustness.
5. Check construction achieved.
6. Improve facilities management.
These phases allow decisions to be made on when principles should be considered in building design. However, they are not intended to correspond to the eight work stages in the RIBA Plan of Work 2020 – in this way, the Essential Principles have a loose fit to any plan of work.
The Essential Principles cover events involving both fire and water. The following outlines the key principles relating to passive fire protection:
D – Maximise non-combustibility
Each product/material has a combustibility rating classified by EN-13501-1:2018, found in the Declaration of Performance certificate. Guidance in each nation of the UK considers Euroclass A1 or A2-s1, d0 materials/products to be non-combustible.
A combustible material acts as a fuel source for a fire, as demonstrated in the 'fire triangle' (see below):
Fuel: Any kind of combustible material. Usually characterised by moisture content, size, shape and quantity, determining how easily the fuel will burn and at what temperature.
Heat: Flammable materials give off vapours which combust when heat is present.
Oxygen: Ambient air is approximately 21% oxygen and, as most fires require 16% oxygen to burn, acts as an oxidising agent in the chemical reaction.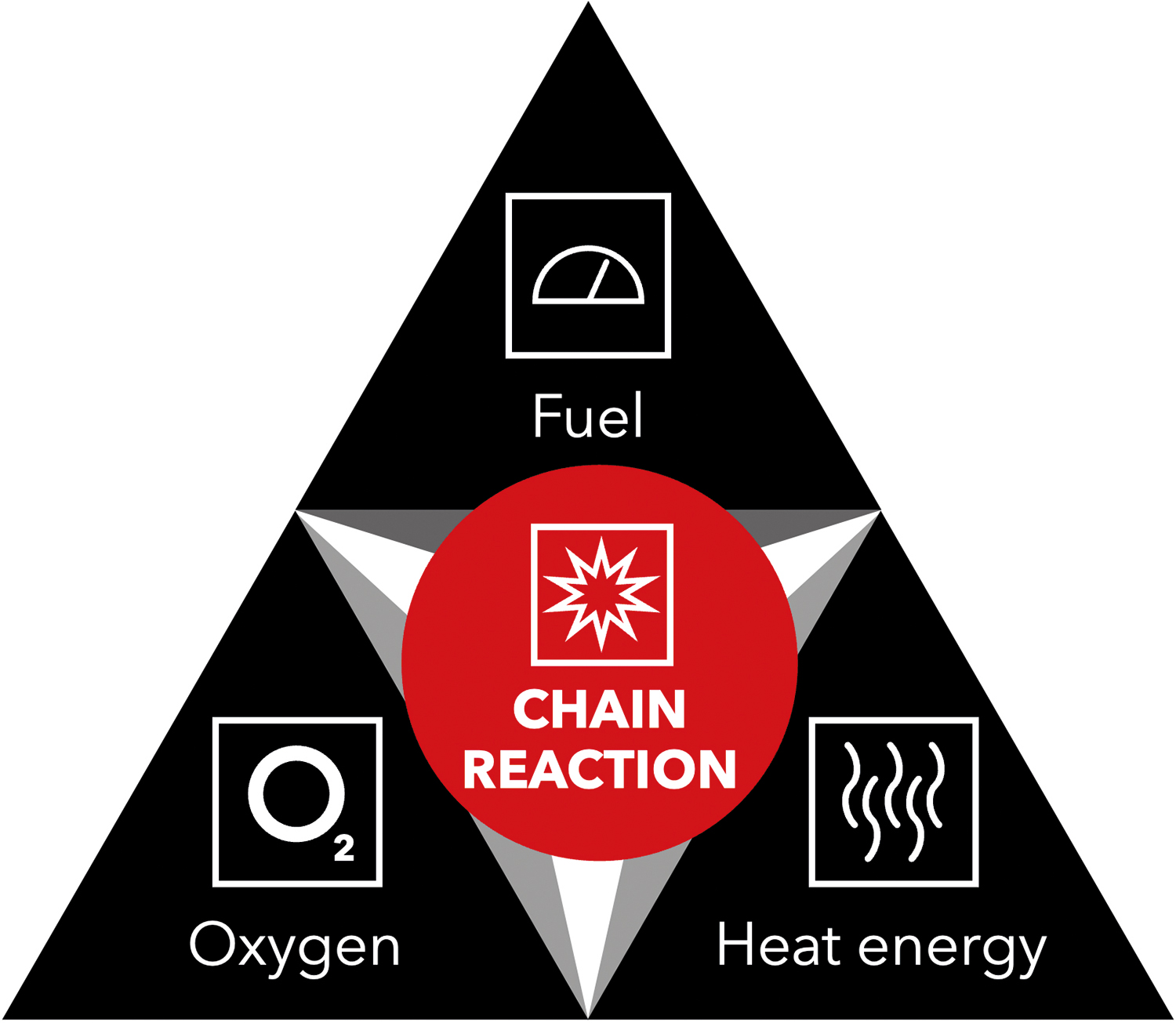 Removing any of these three elements will stop a fire. If a fire runs out of combustible material (ie, fuel) it will smoulder out. For this reason, non-combustible materials are preferred as no fire can ignite in the first instance.
With reference to Regulation 7, investors choosing combustible insulation should appreciate that the cost of any offer of insurance may increase as insurers estimate potential losses.
E – Anticipate arson attempts
Arson is the criminal act of deliberately setting fire to property. It is the most common cause of fire in the UK, accounting for 50.5% of all fires attended by the fire and rescue service. Arson caused an estimated economic loss between £5.37bn and £11.46bn over 2017/2018, according to insurer Zurich.
Risk of arson can be mitigated with non-combustible insulation, resisting the spread of fire beyond cosmetic damage to paint and render.
F – Monitor building services
Building services include heating, lighting and power (including renewable energy). Non-combustible insulation on building services installations (such as ductwork/pipework) significantly reduces the fire load within a building.
H – Extend structural stability
It is in everyone's best interest for a building to remain structurally sound long enough for people to escape.
When steel is exposed to high temperatures it softens and loses strength, affecting the loadbearing capacity of a steel building. Insulating structural steel from the high temperatures experienced in a fire slows the rate at which heat is absorbed, mitigating the risk of building collapse.
Compartmentation is a vital part of the fire safety design of a building and seeks to divide large areas into smaller and more manageable ones should a fire occur. This prevents the spread of fire, smoke and toxic gases, and provides time to allow for adequate means of escape.
The key aim when compartmenting a building is to stop fire spread around and through compartment elements. Firestopping reinstates the fire rating of compartment elements through effective measures where service penetrations occur.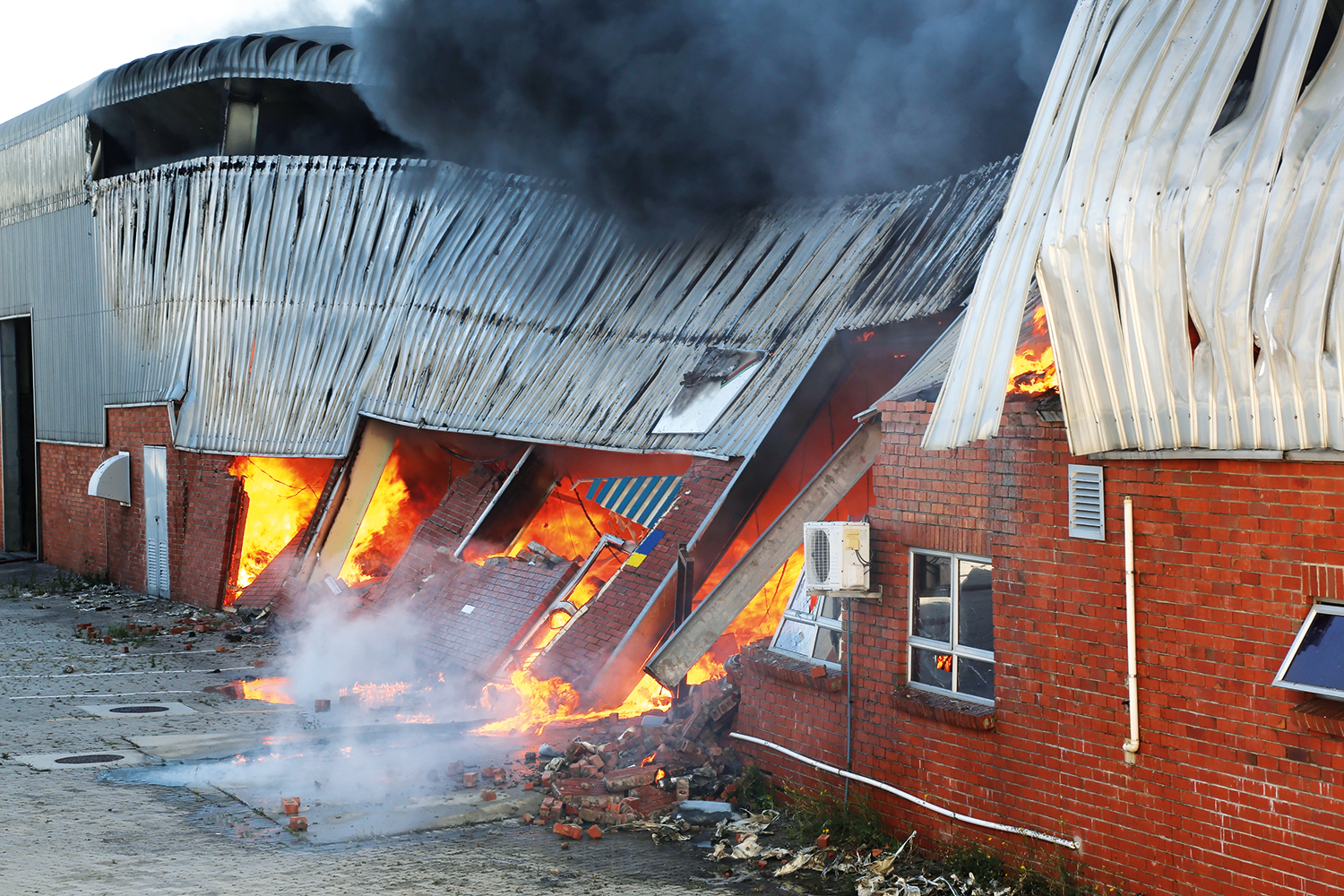 J – Control compartment cavities
Where reasonably practicable, cavities within internal compartments should be designed out. Firestopping products, including intumescent materials, should be installed to prevent unseen routes for the passage of flames, heat and smoke, and demonstrate through appropriate certification the ability to provide fire resistance and insulation equal to the relevant compartment line.
As per Principle J.2 of the Essential Principles, intumescent materials must not be used if they fail to activate immediately to prevent the passage of flame, heat and hot or cold smoke.
Statutory Instrument 2010 No 2214: Schedule states: "The external walls of the building shall adequately resist the spread of fire over the walls and from one building to another, having regard to the height, use and position of the building."
Approved Document B (ADB) of the Building Regulations, specifically regarding resisting fire spread over external walls, states buildings over 18m require all external wall materials to be A2-s1,d0 or A1 rated (exceptions for gaskets, membranes etc).
It is important that non-combustible materials are used wherever possible, going above and beyond minimum requirements to futureproof the fire safety of buildings.
N – Minimise consequential damage
Building fires have environmental and ecological impacts that affect building surroundings. Short-term fire effects mainly impact the local environment within the fire plume zone – namely air contamination. Water courses are also affected by the water runoff, which can contain extinguishing agents.
Long-term effects are more likely to impact the water supply and contaminate soil in the area of the fire. Airborne fallout of fire (ash, chemicals etc) deposits into the ground, contaminating the soil and water courses. Water should be treated before entering and disrupting nearby water supplies.
T – Procure quality materials
Before any fire protection material, product or system can be placed on the market it must undergo fire testing appropriate to its design. Generally, there are three tiers of evidence used to support products in the market:
First-party certification An individual or organisation provides goods or services with an offer of assurance that they meet certain claims.
Second-party certification An association to which the individual or organisation belongs to provides some assurance by virtue of membership.
Third-party certification An independent verification and assessment undertaken by a certification body which is accredited by the UK Accreditation Service (UKAS) to confirm the product, person, process or management system meets the requirements as stated. It is regularly audited to ensure no changes have occurred that would affect performance or process.
Third-party approval provides peace of mind to designers or specifiers with systems going through approval processes to be deemed suitable or fit for purpose. It is often necessary to support the use of products with third-party approvals, thus reducing risk when applying products to a specific application.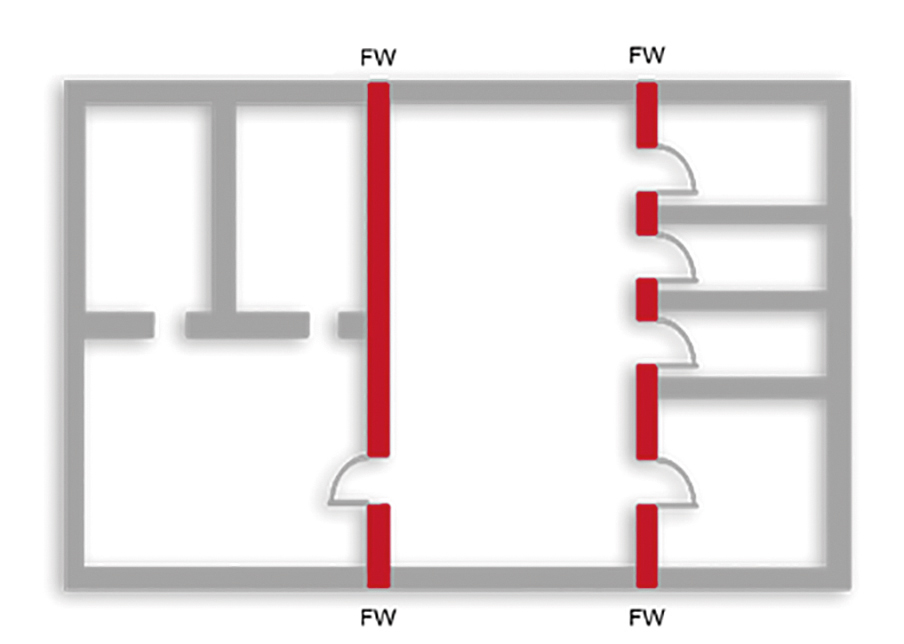 U – Require competent work
It is vital that protection measures are installed by identified specialists trained and supervised under third-party quality of work schemes accredited by UKAS, with full disclosure of fire safety information.
Independent third-party certification and accreditation sets a standard for installers and regularly assesses their credentials.
There are various independent schemes available, and a building control body may accept certification under a scheme of its choice. However, it should be established before the start of building work that a scheme is adequate for the purposes of the Building Regulations.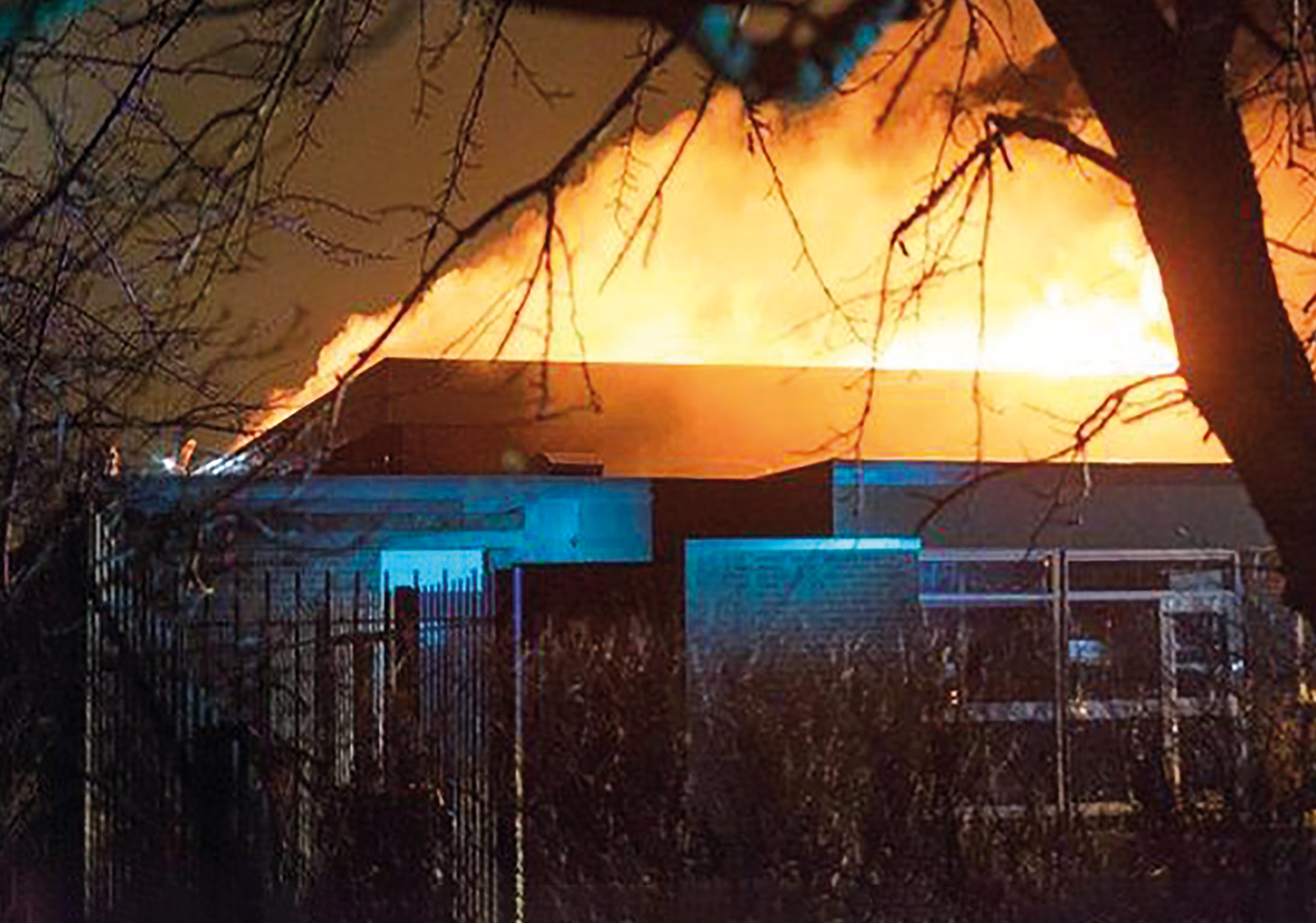 Case study: St Alban's Primary School
Arsonists gained access to a flat roof at St Alban's Primary School in Wednesfield, Wolverhampton. The blaze spread across the whole roof, requiring dozens of firefighters to control it.
The school remained closed for weeks, causing 177 pupils to be relocated. "It has not only disrupted education and learning for more than 100 of our young people, but has also caused a great deal of distress to pupils, parents, and teachers," said councillor Phil Page.
V – Verify recorded information
It is essential to only accept pertinent and accurate information at handover and insist contractors satisfy statutory and contractual duties.
Regulation 38 puts a statutory requirement on persons carrying out work to provide fire safety information to the responsible person no later than the date of completion or the date of occupation of the building (whichever is earlier). The aim of this is to ensure the responsible person has sufficient information relating to fire safety to enable them to:
Understand and implement the fire safety strategy of the building;
Maintain any fire safety system provided in the building; and
Carry out an effective fire risk assessment of the building.
Y – Keep maintenance commitments
Specialist operatives are responsible for active, passive and procedural fire risk assessments. Risk assessments should be carried out at the start of a building/business occupancy and then at regular intervals, typically annually.
There are four types of assessments that can be carried out on blocks of flats:
Common parts only (non- destructive): basic risk assessment: entrance doors, access points etc.
Common parts only (destructive): similar to non-destructive but will include opening up areas for inspection, eg integrity of compartment walls.
Common parts and flats (non-destructive): as common parts only but it includes inspection of a number of sample flats assessing such as means of warning and escape, fire resistance to doors, suspected fire risks etc.
Common parts and flats (destructive): similar to non-destructive but includes destructive inspection in common areas and flats.
Inspections should be extensive and ensure systems are working correctly, building users are aware of fire procedures, changes to building use or layout don't compromise safety and future repairs lie with the responsible person in line with Regulation 38.
The goal of BDM01 is to re-evaluate how designers view legislation – not as a benchmark, but as the bare minimum designed to be exceeded.
To conclude, some key points to take away from the Essential Principles:
Consider the building as a system.
Make the whole envelope non-combustible, not just the facade.
High-rise, high-risk buildings.
Always consider third-party approved contractors.
Specify products with third-party certification to ensure the product installed is the product tested.
Non-combustible insulation can support in reducing the fire load.
Compliance with insurance industry guidance may help premiums, will help manage risk and potentially save costs and perhaps lives.
This article has been prepared by Construction Management in association with Rockwool
Information in this CPD was correct at the date of publication.