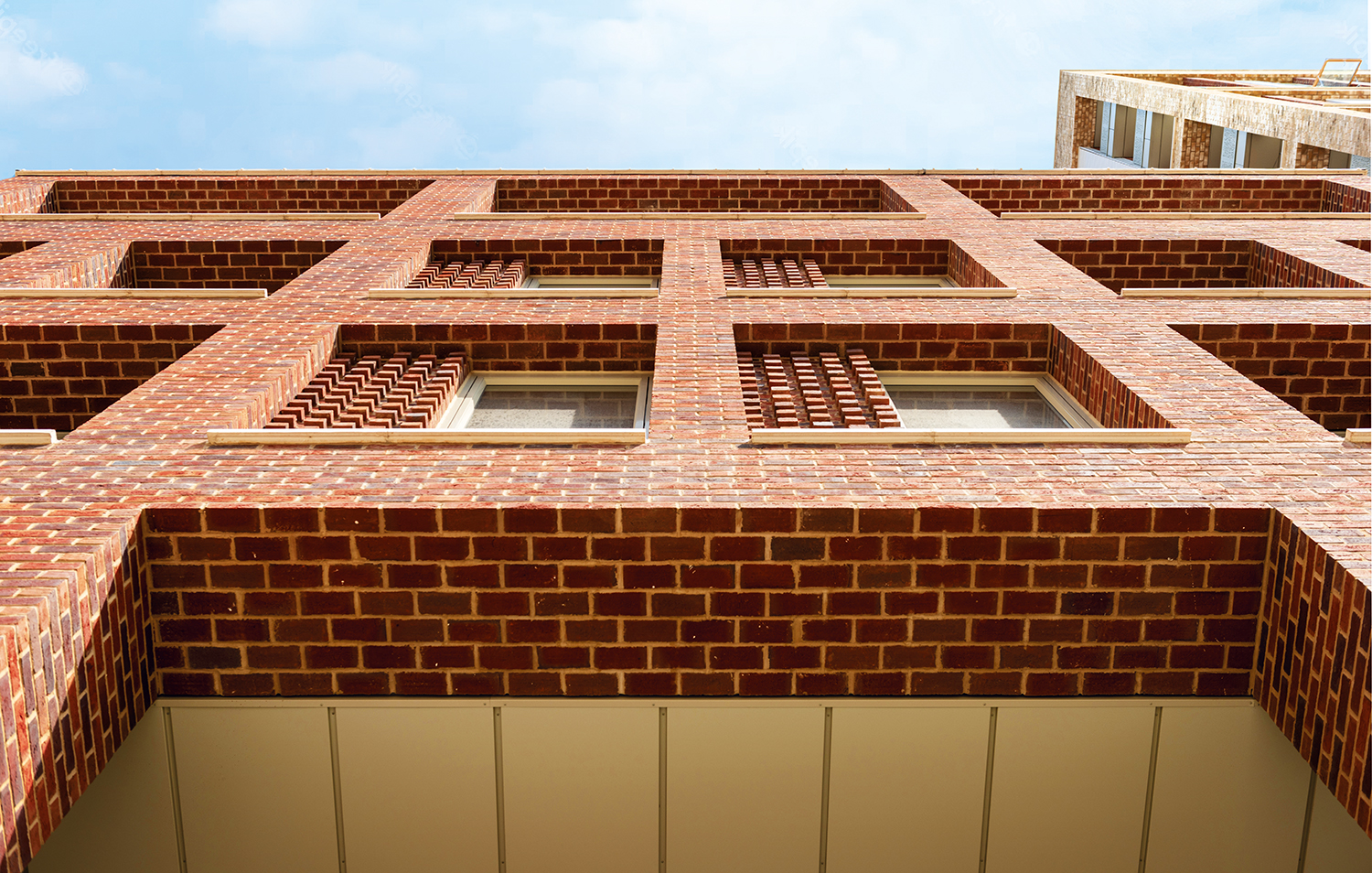 This CPD, in association with IG Masonry Support, discusses the design and construction of brick facades, in compliance with Approved Document B of the Building Regulations, which covers fire safety. By Jemma Ison.
What you will learn about in this CPD
Fire safety
Building safety
Brick facades
The Building Safety Act came into force in April 2023 to address the systemic issues in the construction industry that led to the Grenfell Tower catastrophe, where 72 people died.
While reviews are ongoing and further legislation is expected to be introduced, the initial regulatory response came in the form of Building Regulations Approved Document B (ADB) (Fire Safety) 2019 edition, which banned combustible materials in the external wall of buildings over 18m.
Understanding new regulations
The regulations prohibited the use of combustible materials in the external walls of high-rise residential buildings exceeding a height of 18m. This includes dormitories in boarding schools, student accommodation, registered care homes and hospitals above the 18m threshold.
Furthermore, the new regulations apply to cases where building work constitutes a "material change of use" that places an existing building into one of these designated categories.
However, the legislation includes transitional allowances to consider existing scenarios. The restriction does not apply in instances where a building notice or initial notice was submitted to, or full plans were deposited with, a local authority before 21 December 2018, when the legislation came into effect.
Nevertheless, this exception only stands if the building work had already commenced within two months of this date.
The demand for resilient buildings using non-combustible materials has seen traditional products in the form of brickwork increasingly used in buildings exceeding 18m.
Although its origins date back thousands of years, brickwork as we currently know it became popular around the time of the Industrial Revolution, when mechanised production increased its availability and boosted demand.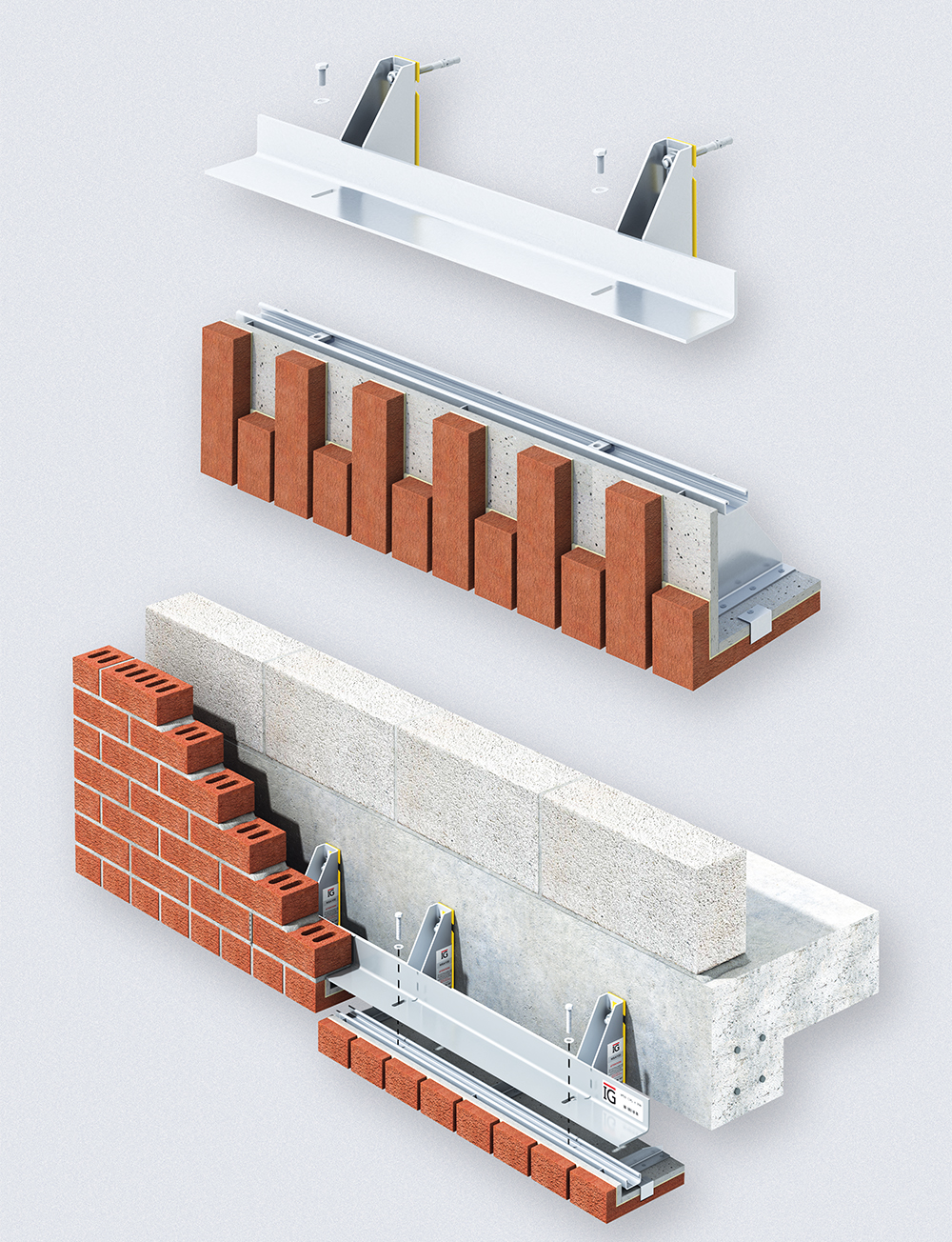 Brick has been used for buildings across many generations, mainly because of its consistent shape, compressive strength and ability to expand and contract with natural weather conditions. The Empire State Building in New York is reported to have been constructed from around 10 million brick units.
Architecturally, brickwork allows the creation of intricate detailing in the form of brick soffits, deep reveals and flying beams, enabling designers to create complex facades.
Over the past decades other facade solutions, such as rainscreen cladding, have been increasingly widely used. Now traditional brickwork, though, is seeing something of a resurgence, partly due to the realisation that bricks offer a robust and fire-resistant facade solution. However, along with this comes the need to adapt to changes in regulations.
The recent changes to Building Regulations Approved Document B restricted the use of combustible materials in buildings over 18m, and have led to the exclusion of certain construction products.
This has been largely driven by the need to ensure that rainscreen cladding facades on tall buildings are fire-resistant, in order to avoid another Grenfell tragedy.
Concerns over some rainscreen cladding facades have led to a move back towards more traditional, tried-and-tested materials such as brick. Brick has long been the go-to material in the UK, but these cladding systems became a quick and cost-effective way to create bright and modern-looking buildings.
However, with many cladding systems having to be replaced due to non-conformity to regulations and issues around fire performance, this has sometimes come at a cost.
This cost can be further compounded by modern cladding systems' ailing appearance; they can sometimes look tired and dated over time, while many brick facades look as impressive today as they did when they were created decades ago.
Responding to new regulations
Products, other than floorings, are classified as A1, A2, B, C, D, E or F (with class A1 being the highest performance and F the lowest).
There has been much debate as to how construction could respond to regulatory changes – for example, having A1 fire-rated only systems or minimum A2 rated where A1 is not available to the market.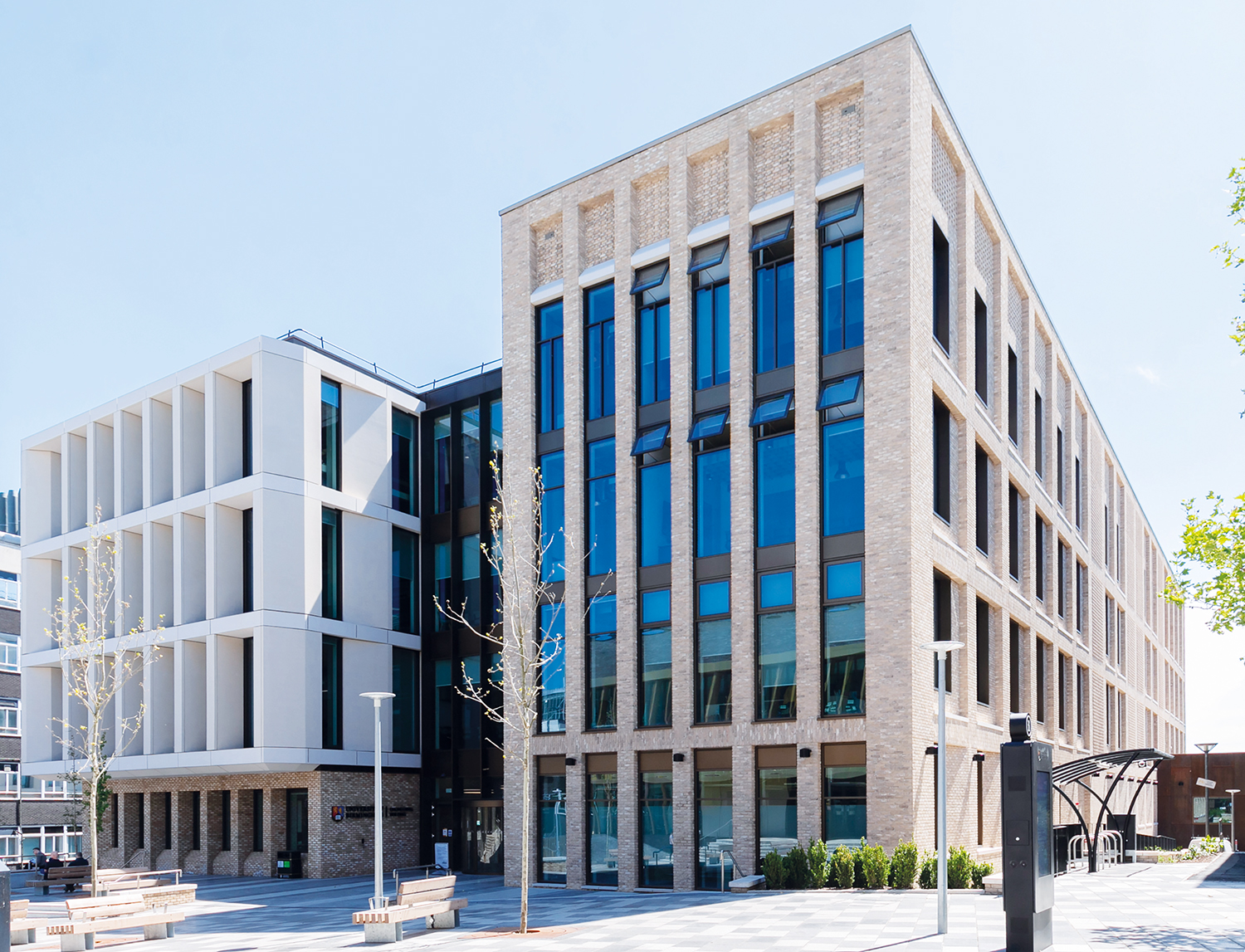 To meet the regulatory change, IG Masonry Support developed its own A1 independently tested fire-rated adhesive to meet its specific requirements. This non-combustible adhesive can be used as a bedding compound and as a bonding agent.
The company also engineered BOSS+, an A2 fire-rated system suitable for use on projects that required Building Regulations Document B compliance – this was the second generation of its BOSS (Brick On Soffit System) product.
BOSS+ comprises a stainless-steel framework with a cement particleboard backing element to which brick slips are adhesively bonded and mechanically fixed.
This BBA-certified solution was the first A2 solution available to the market in 2019.
A1 fire-rated soffit system
IG Masonry Support's next step was to create a fully unrestricted, mechanically fixed and carbon-neutral product.
Its BBA-certified BOSS A1 brick slip soffit system is A1 fire rated and has been exposed to hygrothermal testing. As well as exceeding current fire regulations, the product is suitable for all applications regardless of the building's height or purpose.
The BOSS A1 system is fabricated off site. Once on site, it can be fixed to IG's Welded Masonry Support (WMS) and adjusted – giving a blend of offsite and onsite construction that provides brickwork contractors with an efficient method of creating detailing.
The use of this type of system can reduce installation time by up to 90% when compared to traditional trades. And, as the system is 70% lighter than equivalent concrete units, it reduces the need for mechanical lifting on site.
When developing its BOSS A1 system, IG Masonry Support consulted and worked with architects and brickwork contractors in conjunction with the Building Research Establishment, British Board of Agrément (BBA), NHBC and Premier Guarantee to develop a system that meets the needs of regulators, insurers, developers and installers.
On the basis of this industry consultation, the manufacturer concluded that the brick-on-soffit system should be:
fully non-combustible;
A1 fire-rated;
mechanically fixed;
holding a lifespan of a building;
weathertight with BBA testing;
free of thermal transmission; and
suitable for all heights and types of buildings.
As a result of these findings, the BOSS A1 system has been manufactured using grade 304 austenitic stainless steel, which is designed to last the full lifespan of a building and utilises only A1 non-combustible materials.
IG Masonry Support took its product testing programme to the fullest extent and BOSS A1 became the first brick soffit system on the market to comply with and exceed the new regulations. It was also the first product of its kind to be carbon neutral.
Although it was not required by the regulations, the BOSS A1 system has been subjected to hygrothermal testing, in which the units were tested to demonstrate structural performance following a period of accelerated weathering.
To break down the current Approved Document B Fire Safety regulations, the non-combustible materials require a minimum A2-s1, d0 or Class A1 fire-rated solution, classified in accordance with BS EN 13501-1:2018.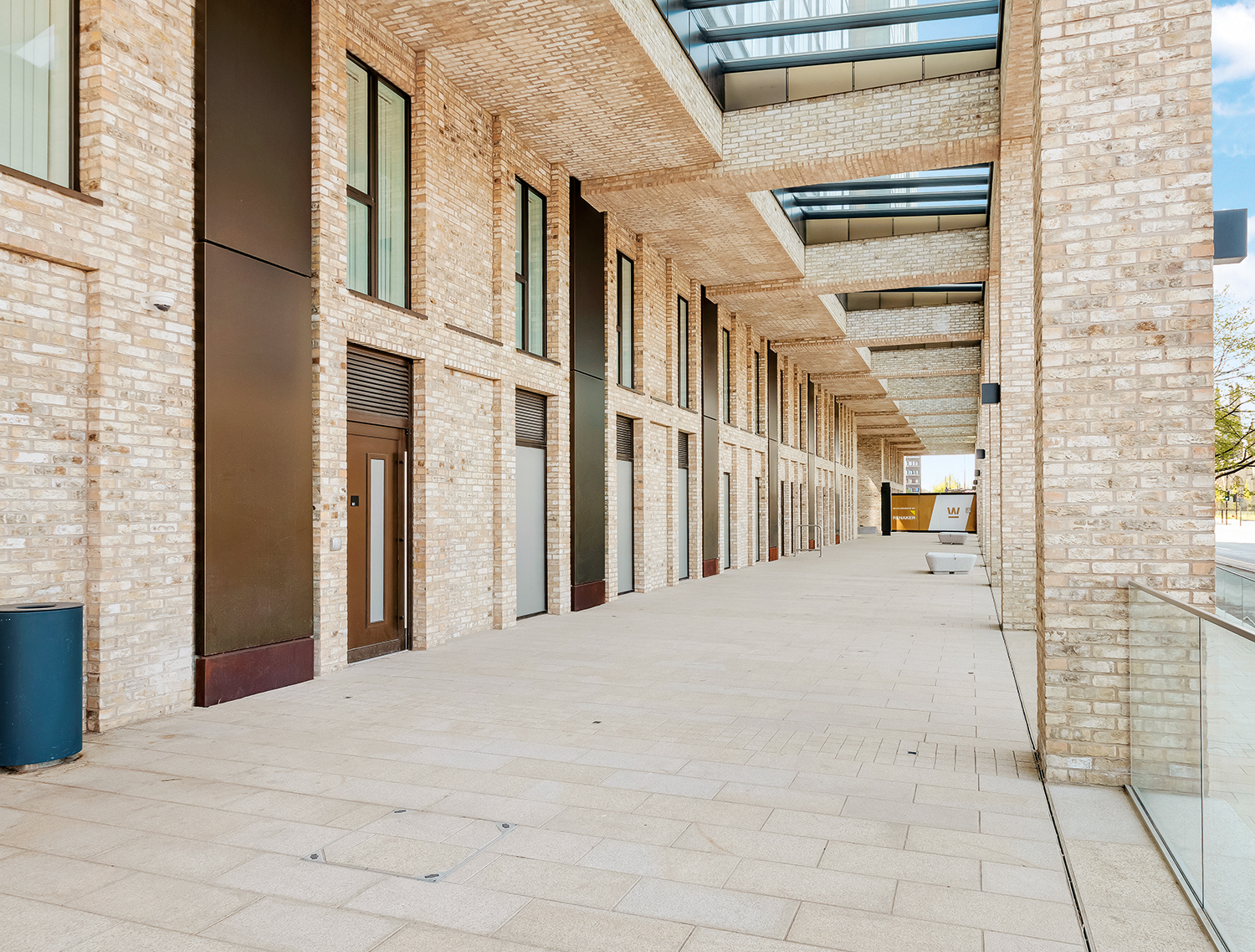 As per direction to fire classification, in accordance with BS EN 13501-1:2018, A1 classified materials are completely non-combustible and A2 classified materials have limited combustibility, making them the highest-performing non-combustible options. The 's' value refers to the harmful smoke or toxins that are released as a result of coming into contact with combustion. The 'd' value relates to the number of flaming droplets and particles that are produced within the first 10 minutes of fire exposure. The 'd' value must be 0.
IG Masonry Support's BOSS A1 achieves Class A1, which exceeds current regulations and certifies the product to be suitable for all buildings at any building height, making it suitable for residential builds exceeding the 18m rule.
Best practice in fire safety
IG Masonry Support does not believe that the target for product development should be the minimum allowable standard – as this does not allow for any 'onsite tolerances'.
If a system is designed to achieve the minimum allowable standard and then encounters conditions on site that further challenge its performance, it can easily drop below the minimum required standard.
This results in a return to the 'gap' between what has been designed and what has been built.
Ultimately, the industry must not cut corners, as there is no place for second best in the built environment. Buildings must be robust and resilient – and this starts with the correct specification of materials.
Jemma Ison is specification executive at IG Masonry Support.
This CPD has been produced by Construction Management in association with IG Masonry Support

Information in this CPD was correct at the date of publication.