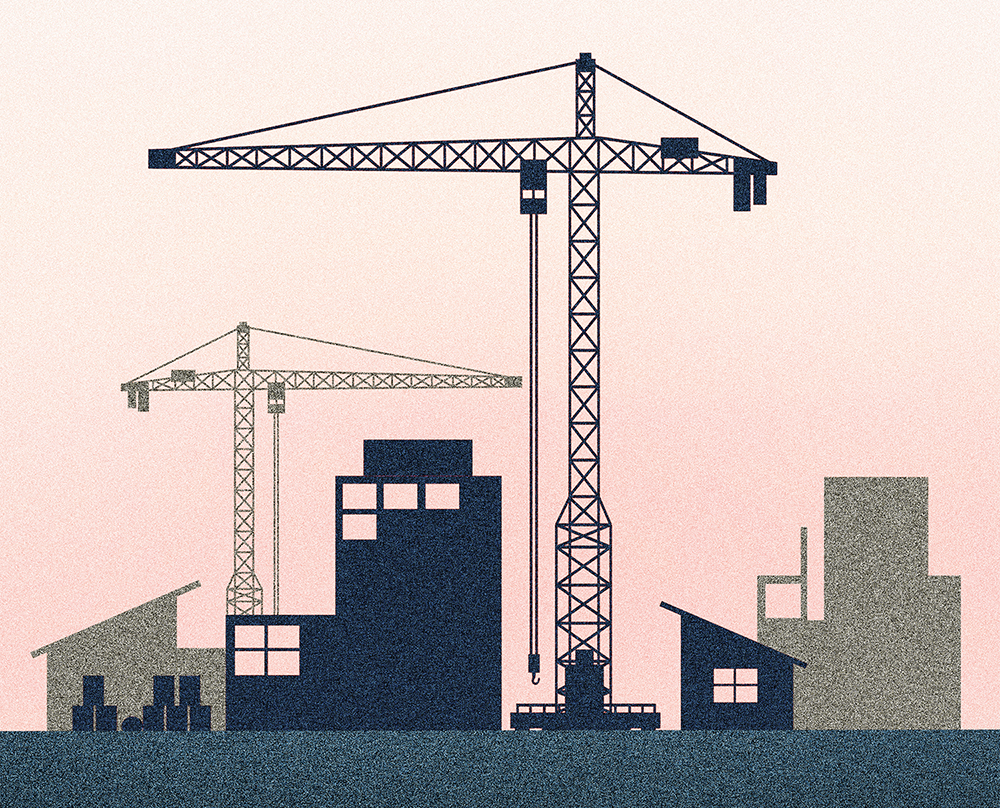 This month's contract clinic question comes from a client looking to set liquidated damages for a section of a project before completion of the whole scheme. Steven Woolnough shares his advice.
We are a client looking to appoint a contractor to construct a shop and warehouse – but due to the cost of the build and the high rent on our current premises we would like to use the warehouse as soon as possible before the shop is ready. How do we set a figure for liquidated damages in the construction contract?
Liquidated damages are a fixed and agreed sum to be paid for a breach of contract. Typically, in construction contracts they will be included in circumstances where the contractor fails to complete the works by the date in the contract. The damages will be set at a monetary value per day or week for the period the works are not completed.
To address your question: if making use of a section of the project before the completion of the whole scheme would be beneficial to you – then I would advise including a 'sectional completion' clause in addition to a liquidated damages clause.
Sectional completion, as the name suggests, is a mechanism where the project completes in parts or sections. In our scenario, it would allow the benefit of earlier possession of the warehouse to the employer. It may also be attractive to the contractor as they will be relieved of some of their continuing obligations such as maintaining insurance for that area.
Both JCT and NEC cater for sectional completion in their suite of contracts. They provide the ability to apportion liquidated damages to each section. This is done by adding specific details into the contract particulars under JCT or the selection of X5 and X7 under NEC contracts.
Sectional completion provisions are not without risk. Sectional completion and liquidated damages provisions may become troublesome when parties do not make the mechanism clear. Issues also arise when drafting errors create ambiguities.
If the sectional completion is not clearly defined or the resulting damages are not clearly set out for each section completed, there is risk of the whole liquidated damages provision being struck out as too uncertain. In such scenarios, you may be left with having to make a claim for 'general damages'. General damages can be time-consuming to prepare and not always straightforward to prove.
When you have decided that you are going to include liquidated damages and allow for sectional completion within your contract, how do you set the figure?
The answer is that it depends on the type of project and the losses that would be foreseeable if completion was delayed.
For a warehouse and a shop, you should focus on liquidated damages for each section. Base an estimate upon those costs or losses that will flow if that section was not completed by the stated completion date. There will be a loss of revenue that would not be achieved if the warehouse or the shop are not functioning by the date specified.
Other items include: rent on your present premises; having to find an alternative temporary location; movement of equipment; cancellation charges; site charges; insurance; additional administrative and supervision costs; interest charges; and inflation.
It is likely there will be other items specific to your project. However, it is almost certainly not as simple as just a loss of revenue.
Savings from project delay
When calculating the figure, as well as allowing for the potential losses, consider any savings if the project was delayed. Things to consider would be not having to pay for utilities and insurances on the completed scheme. Factoring these into your calculation will make it robust and ward off any potential challenges to it being a 'true pre-estimate'.
Once you have calculated the figure, keep a detailed record of how the liquidated damages level was set. Be prepared to provide the detailed justification if the other party challenges. Any dispute to the number levied as liquidated damages will be swiftly dealt with if it can be proven that they are a genuine pre-estimate of loss regardless of the amount of actual costs incurred.
Steven Woolnough is senior consultant at Decipher.
Register for free and continue reading
This is not a first step towards a paywall. We need readers to register with us to help sustain creation of quality editorial content on Construction Management. Registering also means you can manage your own CPDs, comments, newsletter sign-ups and privacy settings. Thank you.