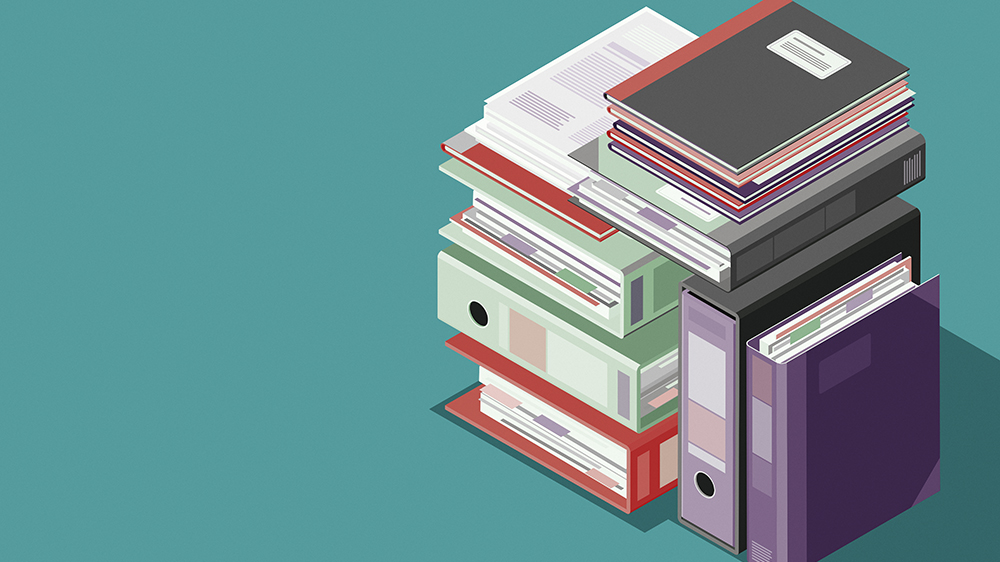 In our latest contract clinic question, an SME worries whether its record-keeping system will be sufficient on a larger project. Paul Gibbons replies.
We've just won the largest contract in the history of our firm. We're wondering if we need to improve our record-keeping procedures. We know larger firms use IT systems, but can we rely on paper records as we always have done?
Firstly, it's great you've started thinking about record keeping from the outset. This should mean effective maintenance of your records through the life cycle of the project. But why is that so important?
Most standard forms of construction contracts stipulate that project records must be kept. FIDIC defines the specific requirements at clauses 4.21 and 6.10. JCT relies upon a retrospective approach to entitlement, where records and assessments are collated after the event. NEC uses a prospective assessment of entitlement, where the effects of the event are forecast in respect of updating the programme and issuing prospective compensation events.
Not all contracts specify which records you should keep, but where they do, it is important that you comply with your contractual obligations. Even if the contract is silent, it is good practice to agree between the parties what records should be maintained. If you are lucky enough never to have found yourself in a dispute, you may not realise what an expensive mistake not keeping records can be.
"Good records are those which are continually maintained and state what you planned to do and record what you actually did. Most importantly, they should be updated when changes occur."
So what records should you be keeping? The Society of Construction Law (SCL) Delay and Disruption protocol lists six crucial elements that should be recorded as a minimum: the programme, progress records, resource records, cost records, correspondence and administrative records plus all contract and tender documents. The Construction Leadership Council, at the start of the Covid pandemic, issued its own guidance which builds on the SCL's.
Good records are those which are continually maintained and state what you planned to do and record what you actually did. Most importantly, they should be updated when changes occur. Records should be well organised and structured. Too often we find documents languishing in different folders on a computer or papers in boxes of miscellaneous project documents.
Hannah Mycock-Overell of Irwin Mitchell suggests keeping an 'issue store', so as soon as you become aware of an 'issue' that might lead to a delay or disruption, keep a copy of any relevant correspondence, records and diary entries in a single location which can be easily found.
But do you need a document management system to handle all these records?
You will need to categorise your records. Keeping them all in chronological order is no help when we need to pull out information about the piling. This is where a document management system can help. However, the information pulled out is only ever as good as the information put in. As one judge famously said in Skanska v Egger in 2004, "garbage in – garbage out".
However you store your records, it needs to work for your project and everyone who will need to update or access them. Make it simple and easy for anyone who is not tech-savvy. Can records be updated from your phone or on site, rather than having to wait until you are back in the office?
As the use of technology increases, we are also seeing the creation of even more records, for example, from hard hat camera and drone surveys. The more records we create, the more important it is that we structure them effectively.
No matter how good your system, electronic or paper, the quality of the data will only ever be as good as the human using it. So the training and culture of the project team are as important as the records system employed.
Paul Gibbons is CEO of Decipher.
Register for free and continue reading
This is not a first step towards a paywall. We need readers to register with us to help sustain creation of quality editorial content on Construction Management. Registering also means you can manage your own CPDs, comments, newsletter sign-ups and privacy settings. Thank you.