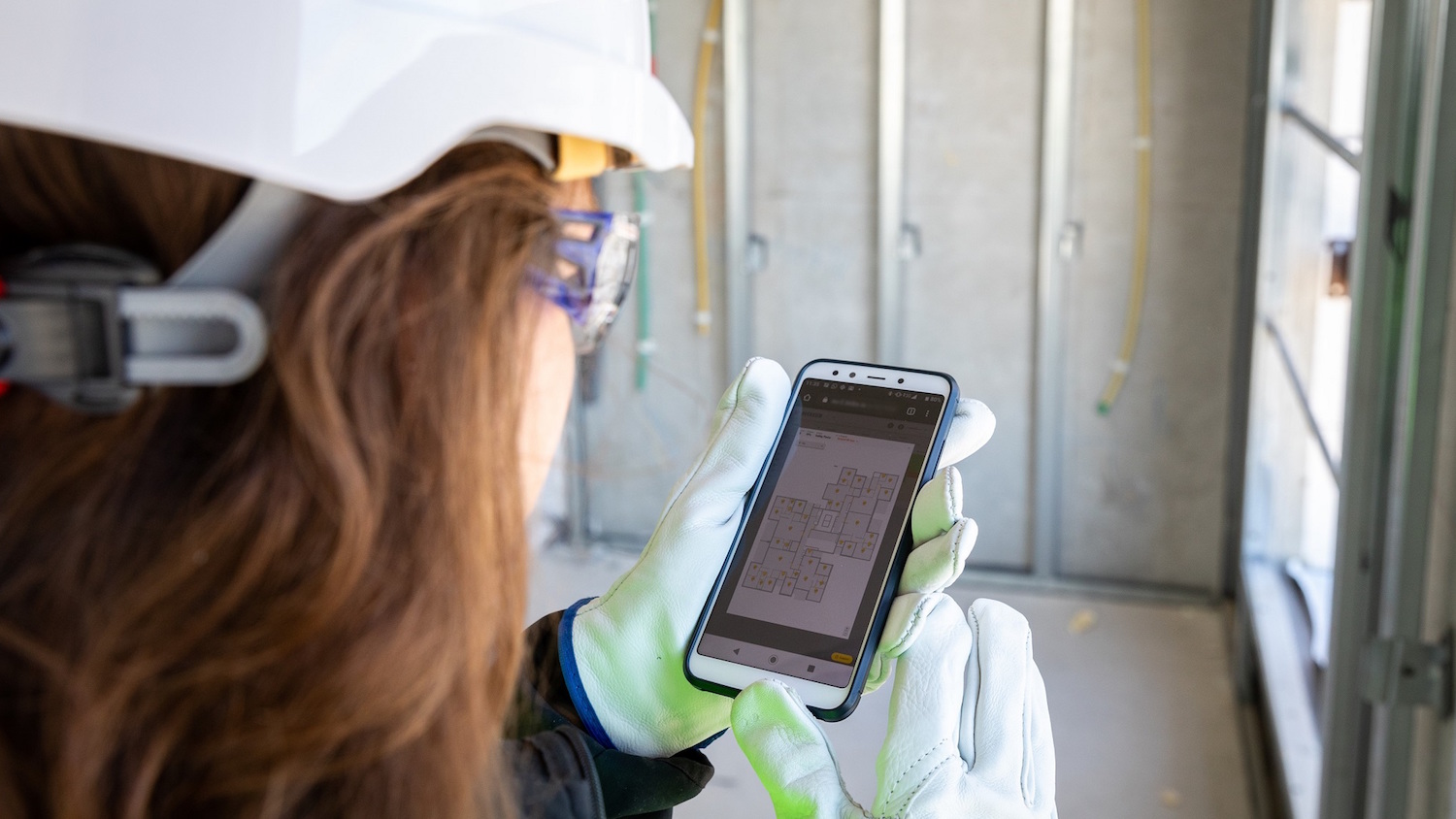 Poor usage of sites, subcontracted work unfinished and sequence deviations. With site data from 64 projects worldwide, Buildots has laid bare construction's productivity problems.
Using data collected via hard hat-mounted 360-degree cameras, Buildots' research provides these key findings:
On average, only 46% of areas are used on a project during a given week, leaving tremendous potential to increase project turnaround times.
For projects that are larger than 1,000,000 sq ft, average area utilisation is just 10%, whereas smaller projects generally use 50% or more.
Nearly 11% of subcontractor visits end with work being left incomplete.
Commercial projects have 57% more subcontractor return visits than residential.
Subcontractor output fluctuates greatly from week to week, a significant cause of project delays.
Roughly 10% of activities at a given construction site are performed out of sequence.
The research was based on anonymised data collected and analysed via the Buildots platform from 64 construction projects worldwide (in the US, UK, Canada, Europe, Japan and Israel to name a few), undertaken between 2018 and 2022. The projects totalled more than 82 years of combined construction time and 14 million sq ft of built space. Slightly more than half of the projects were residential, while the rest were office fit-outs, hospitals, schools, and industrial projects. The average project size was 221,000 sq ft and took 16 months to complete.
Buildots CEO Roy Danon said: "Construction companies today lack complete visibility regarding the productivity of their projects and the effectiveness of their management methods. The information published in this report not only indicates the issues found across a wide range of international construction projects, but also presents suggestions of how to address them. This holds tremendous potential to drive the industry forward into a new era of data-driven efficiency and progress."
Buildots will present the findings in more detail in a webinar on 23 February at 11am: register now. The webinar is part of the Global Construction Summit, organised by the Chartered Institute of Building and Global Construction Review.