Signs are beginning to show how the construction sector's growth is slowing, with Glenigan's Construction Index demonstrating a 5% fall in the value of new work to Q2 2022.
The S&P Global Purchasing Managers' Index (PMI) also dropped to 52.6 in June from 56.4 in May – largely due to a fall in housing and commercial work. While the cost of living crisis has begun to temper consumer demand, the Conservative leadership contest over the summer is also putting into question decisions on housing and public spending. All this while costs – from materials to labour, energy to transport – continue to rise.
Material cost inflation is being felt acutely across the board in UK real estate. For example, Turner & Townsend's own International Construction Market Survey (ICMS) data shows the cost of softwood timber has surged by 66.7% in Leeds and 66.6% in Manchester in the past 12 months.
The UK's real estate markets should prepare for ongoing inflationary pressures. The data suggests that construction cost inflation is likely to rise to 10% in Leeds through 2022, followed closely by London, Birmingham and Manchester – 9.5%, 9% and 9%, respectively. Even the markets with the lowest inflation, Edinburgh and Glasgow, can expect to see costs rise by 7.5% this year.
Construction cost inflation expected in UK markets through 2022 compared with 2021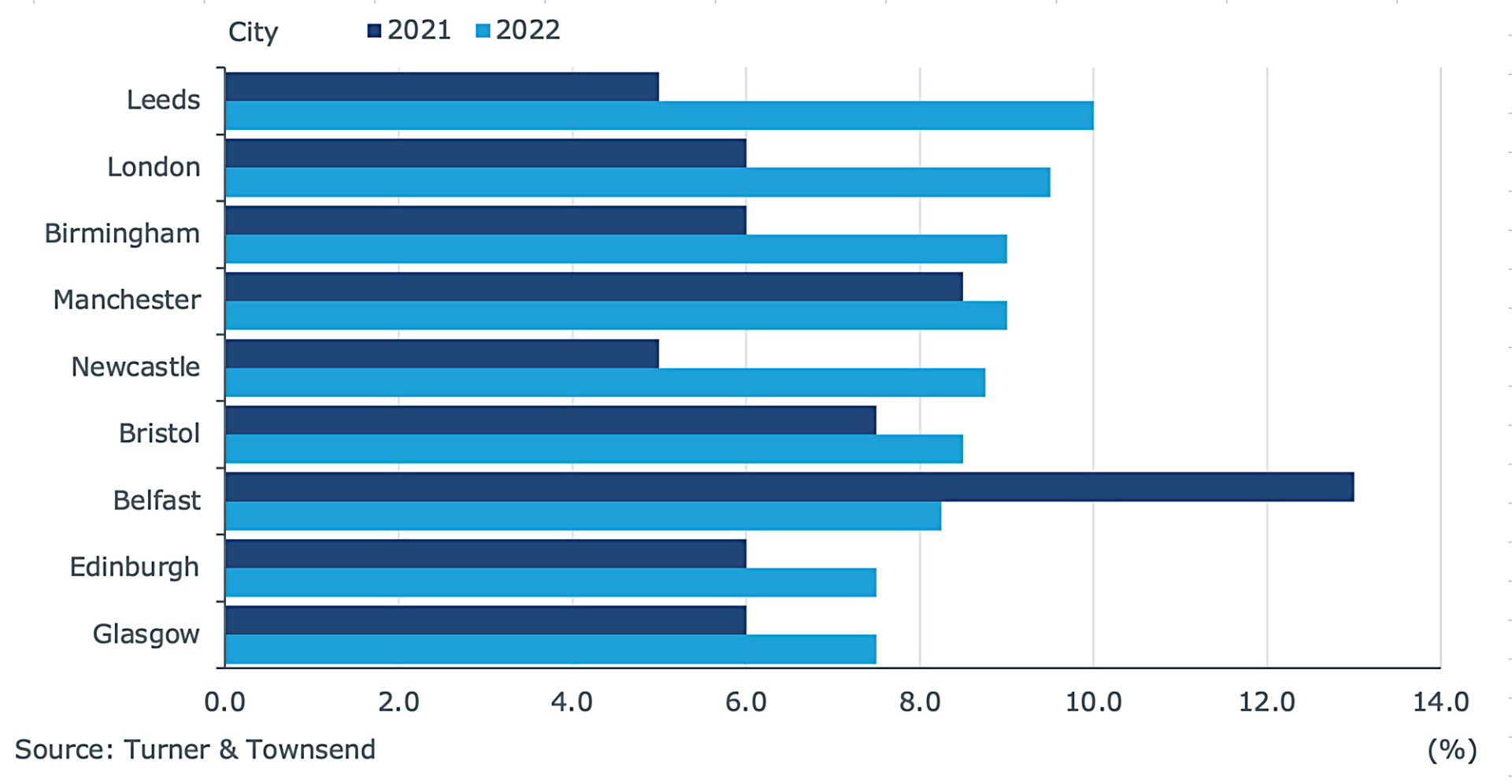 The scarcity of labour continues to compound these inflationary pressures – with 67% of respondents surveyed as part of the report seeing skilled labour shortages as significantly impacting project delivery.
According to ICMS data, the average cost of construction labour, including skilled and unskilled workers, in the UK has reached £33.60 per hour. 'Green collar' installation operatives, in high demand and low supply, command a markedly higher cost per hour than this average, contributing to the costliness of installing renewable energy infrastructure. In London, the hourly rate for these workers reaches £52 per hour.
The average cost per hour of 'green collar' operatives across UK markets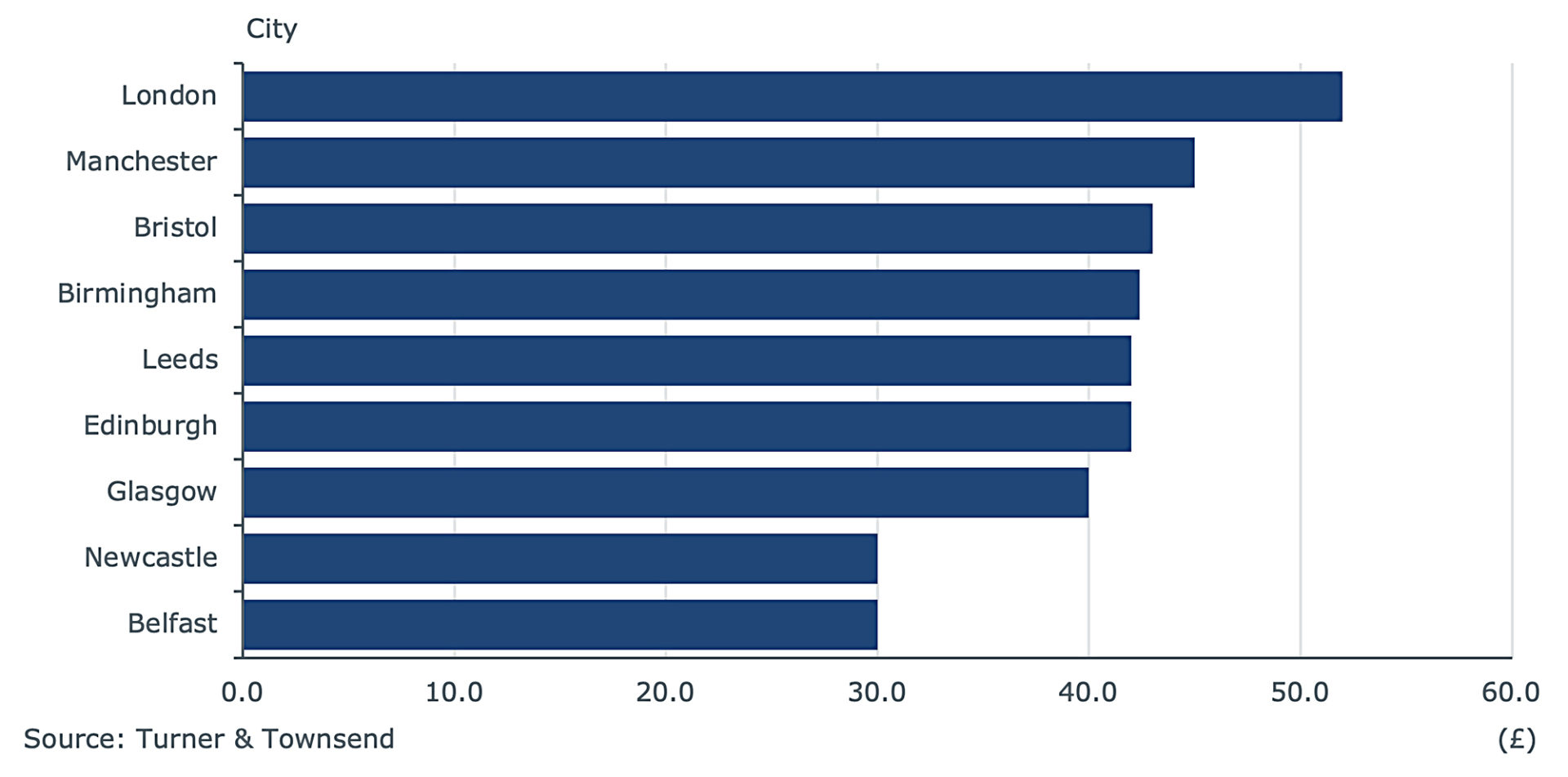 Demand for green skills is just one aspect of a complex balance between rising costs on the one hand and the need to address net zero on the other. It is essential that clients evaluate these two factors together, measuring and managing carbon as a currency in tandem with cost to make informed decisions throughout design and build.
Meeting net-zero expectations from investors, government and end users, while critically avoiding stranding assets as environmental regulations evolve, must continue to be a priority in today's challenging landscape.
Kris Hudson is an economist and associate director at Turner & Townsend
Register for free and continue reading
This is not a first step towards a paywall. We need readers to register with us to help sustain creation of quality editorial content on Construction Management. Registering also means you can manage your own CPDs, comments, newsletter sign-ups and privacy settings. Thank you.