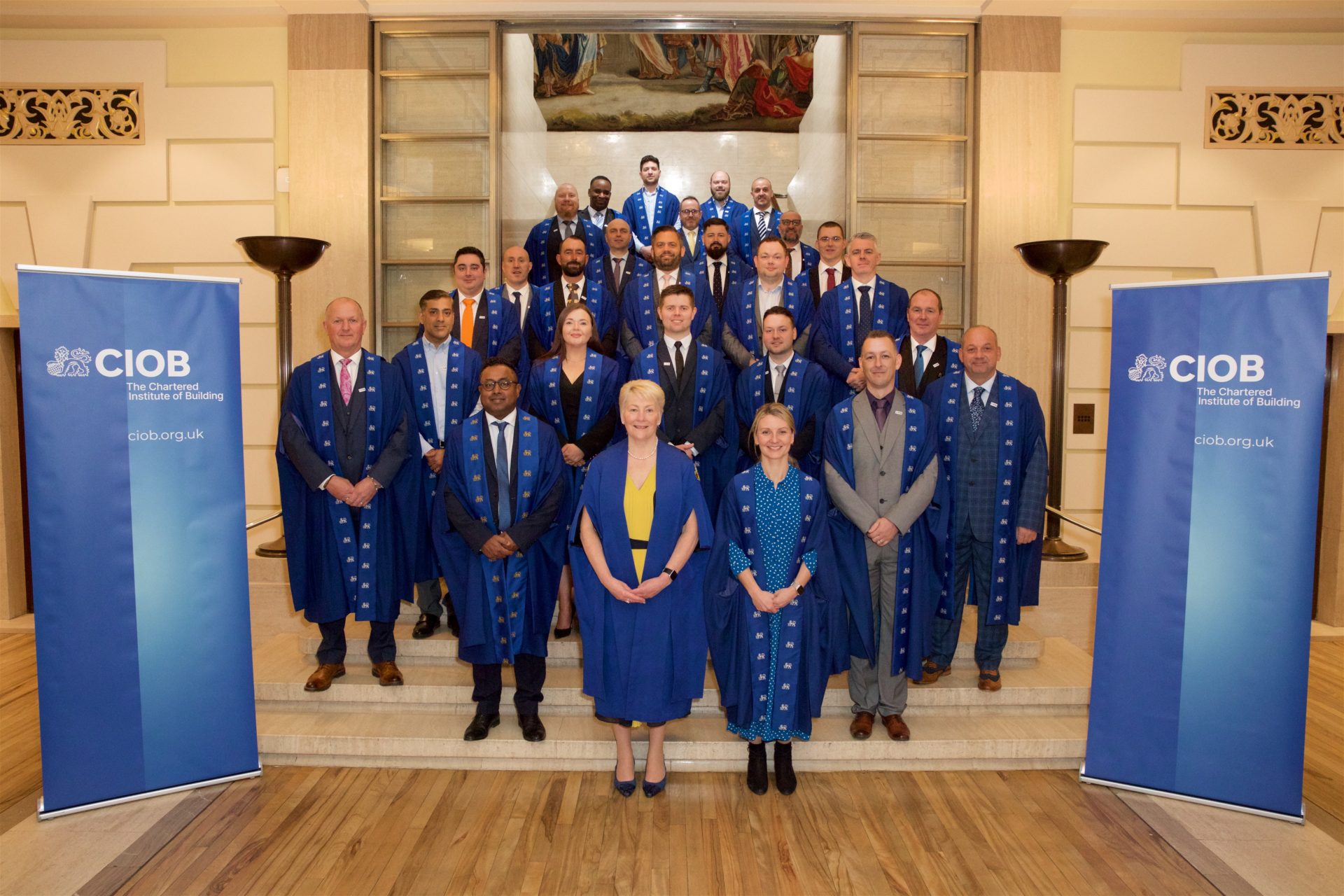 The CIOB celebrated its new chartered members at two graduation ceremonies in March.
In the morning session, the following received their new status:
Sunny Bika; Binyomin Chalk; Karl Chapman; James Crowther; Jaroslaw Czaja; Laurence Doherty; Mark Ephgrave; Azarja Evers; Doru Gherghelus; Jenica Higiu; Marcus House; Robert Kane; Rob Little; Tom Lowe; David Morrison; Bjorn Murphy; Louise O'Brien Smith; Shane O'Farrell; Joshua Ramchandani; Stephen Richards; Luke Rowland; Mark Smith; Tony Whyte; Terence Wiggett.
Graduates awarded in the afternoon ceremony were:
Jack Bennion; Melanie Bond; Edem Joy; James Brown; Lloyd Brown; Richard Brown; Andrew Burton; Bogdan Catargiu; Paul Clapcott; John Clarke; Graham Collines; Michael Cornell; Andy Dakin; Ian Elms; Alice Fox; Kristina Hall; Mark Haybes; Christopher Hope; Max Horrill; Mark Howe; Gabriel Ichim; Shiron Kachchu; Sami Kadiri; Conal Kennedy; Nada Mohammad; Stephen Murphy; Jason Newby; Cheka Niasse; Presley Rebelo; Vikash Ruchaya; Dan Saving; Gareth Thomas; Emrah Turhan; Suraj Varsani; Hayden Warburton; Jonathan Whyman; Samantha Williams
New Chartered Building Company
New Chartered Building Consultancy
Register for free and continue reading
This is not a first step towards a paywall. We need readers to register with us to help sustain creation of quality editorial content on Construction Management. Registering also means you can manage your own CPDs, comments, newsletter sign-ups and privacy settings. Thank you.