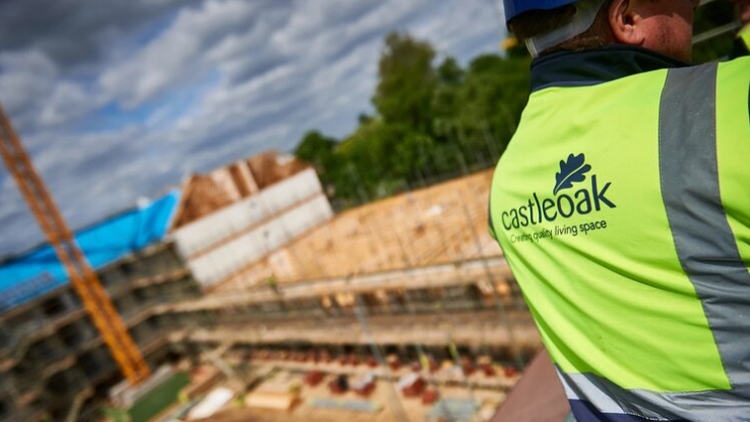 The offsite manufacturing arm of collapsed construction group Castleoak has been sold to timber frame specialist Robinson Manufacturing.
Castleoak Offsite Manufacturing and Castleoak Holdings (Cardiff Gate) went into administration at the end of last month (28 October).
Castleoak Offsite Manufacturing, based in Ebbw Valley in South Wales, specialised in offsite timber frames for the retirement and care home markets. Administrator Interpath Advisory sold the business last week to Robinson Manufacturing, which manufactures roof trusses, floor joists and timber frames.
Robinson Manufacturing plans to restart production at the site in Ebbw Vale, and will seek opportunities to provide new employment where possible to Castleoak Offsite Manufacturing staff who were made redundant following the appointment of the joint administrators.
Will Wright, head of restructuring at Interpath Advisory and joint administrator, said: "Although a number of companies across the construction sector are facing significant challenges as a result of issues including price inflation, supply chain disruption and labour shortages, there are still parts of the sector which are seeing exceptional demand and strong growth. In particular, the demand for more modern and sustainable methods of construction is driving opportunities in the growing timber frame market."
Simon Kidney, chief executive officer of Robinson Manufacturing, said: "The location and infrastructure in Ebbw Vale factory is well suited to help us meet the increased demand we have been experiencing across our existing network of seven UK factories. Timber frame is featuring heavily in the plans of most major national and regional housebuilders moving forward, and the acquisition of the assets of Castleoak Offsite Manufacturing strengthens our business for the future."
Interpath Advisory was also appointed as joint liquidator of Castleoak Care Partnerships on 29 October and a total of 69 staff were made redundant prior to the appointment of joint liquidators. The liquidators are handing back the sites to customers and realising remaining assets as part of a handover of the construction projects.