The Construction Manager of the Year Awards showcased the quality of our industry – and this can carry us forward in 2021, says Caroline Gumble
Last year saw a lot of us do things differently, with the Construction Manager of the Year Awards being no exception, going online for the first time in its 42-year history.
Details of our 2020 winners can be found elsewhere in this issue – do take a few minutes to read those articles, as they really reflect the best of the construction management profession.
It's worth highlighting that the 2020 nominations were incredibly impressive and another example of the remarkable resilience of our industry. From the opening for entries, not long before lockdown in the UK, we were astonished and delighted that the quality of submissions didn't drop at all, despite the circumstances.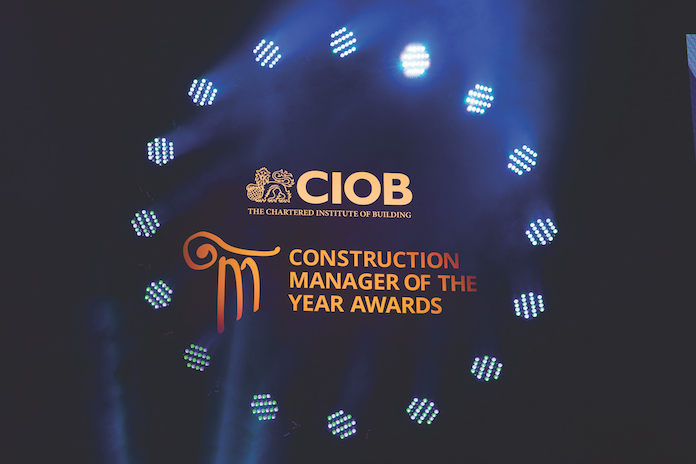 Many of those nominated faced huge challenges over and above their already demanding day jobs – some of our entrants were furloughed for a while or were having to furlough their teams. Some contracted coronavirus and were out of action for a while and, sadly, some faced the loss of loved ones, friends and colleagues.
Those things don't get reflected in the nominations, but the stories reached us as many of our members and supporters told us what colleagues had overcome, while still delivering the highest of standards on their projects.
A note about our worthy winner, Frank Connolly MCIOB. Across the board, his work was outstanding. The judges commended his "leadership, passion and commitment", his collaborative approach, and his openness to innovation, including a "cutting-edge" digital strategy. Many congratulations to Frank and his team.
I'm also delighted to highlight another first for 2020 – our first ever Rising Star award winners. My heartfelt congratulations to Annabel Clark, Kelly Attwood and Vasiliki Bowler. The nominations were very impressive and each of them is one to watch as a future leader in our industry.
It's important to celebrate the fact that there is clearly more of a commitment from the industry to be diverse and inclusive. The case for this is clear, for social, moral and economic reasons. We are a central part of the construction community which creates the buildings we all live, work and play in – the industry needs to better reflect society that we serve. So I've been thrilled to see what's come out of CMYA 2020 – so many positives in a year that presented so many challenges – and I'm already excited about what CMYA 2021 will bring.
Caroline Gumble is CEO of the CIOB