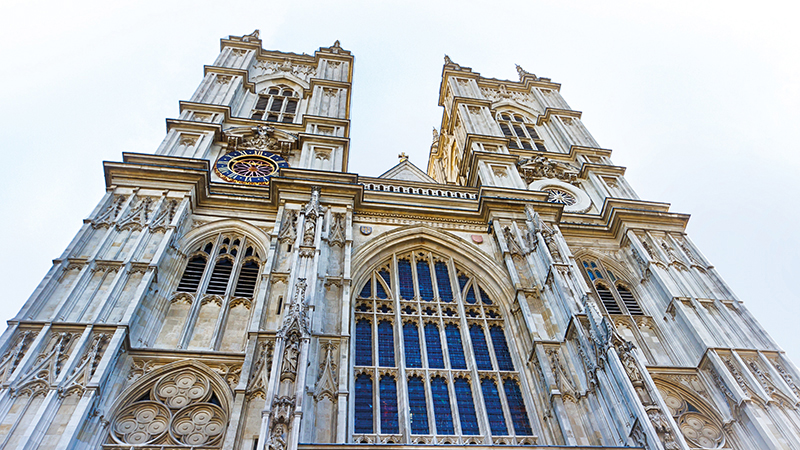 CIOB works with partners across many areas, with opportunities for companies and organisations to get involved with heritage events and initiatives supporting budding young professionals.
The Chartered Institute of Building (CIOB) works with organisations in a variety of ways, from mentoring new members to supporting businesses to become Chartered Building Consultancies or Training Partnerships. In addition, many companies have special interest areas which support our work.
For example, we work with companies in the conservation and heritage sector. Events and activities have been created to inspire and support professionals with an interest in the conservation, adaptation and restoration of historic buildings – and our annual CIOB Conservation Conference is a must-attend event.
This year the conference returns face to face on 26 April, in the historic grounds of Westminster Abbey. The theme 'Our Built Heritage – Lessons for Resilience' will focus on resilience in the sector. Participants will learn how key organisations in the UK and Europe have responded to and are coping with recent events – the impact of Covid and climate change are at the forefront of these issues.
"Organisations passionate about supporting young people have worked with CIOB on events around career development."
Following on from the conference, the institute is hosting a field trip to Malta in November. Delegates will join CIOB leaders to explore the challenges and opportunities of working in locations of historical significance. And this year's CIOB Awards will again celebrate heritage, with a specific category in that field.
Organisations that are passionate about supporting young people have also worked with CIOB by supporting and sponsoring events around career development. Through these we reach out to a global audience of diverse, ambitious and emerging professionals who are proactively looking to get ahead in their career and make a difference to society.
The CIOB Global Student Challenge is an online construction business game open to students across the world studying an honours course in the built environment. It is designed to provide skills for a future in the industry, with teams of four acting as the board of directors of a company, in charge of all managerial functions.
After last year's success, March 2022 sees the second year of the CIOB Student Festival, a two-day virtual festival with workshops and talks aimed at our student community.
CIOB's new Tomorrow's Leaders community will also host a series of talks and workshops this year, to help support those in the early stages of their career and help build those links with industry that are so vital when starting on the career ladder.
This year the Rising Star Award will again be celebrated as part of the CIOB Awards. This international award is for Rising Stars who have been in the industry for seven years or fewer, who have demonstrated excellence in their work and among their peers. We celebrate their achievements at the awards.
If your organisation is passionate about heritage and conservation or inspiring the next generation of construction professionals, you may wish to support one of these activities. For any further information please contact [email protected].
Register for free and continue reading
This is not a first step towards a paywall. We need readers to register with us to help sustain creation of quality editorial content on Construction Management. Registering also means you can manage your own CPDs, comments, newsletter sign-ups and privacy settings. Thank you.