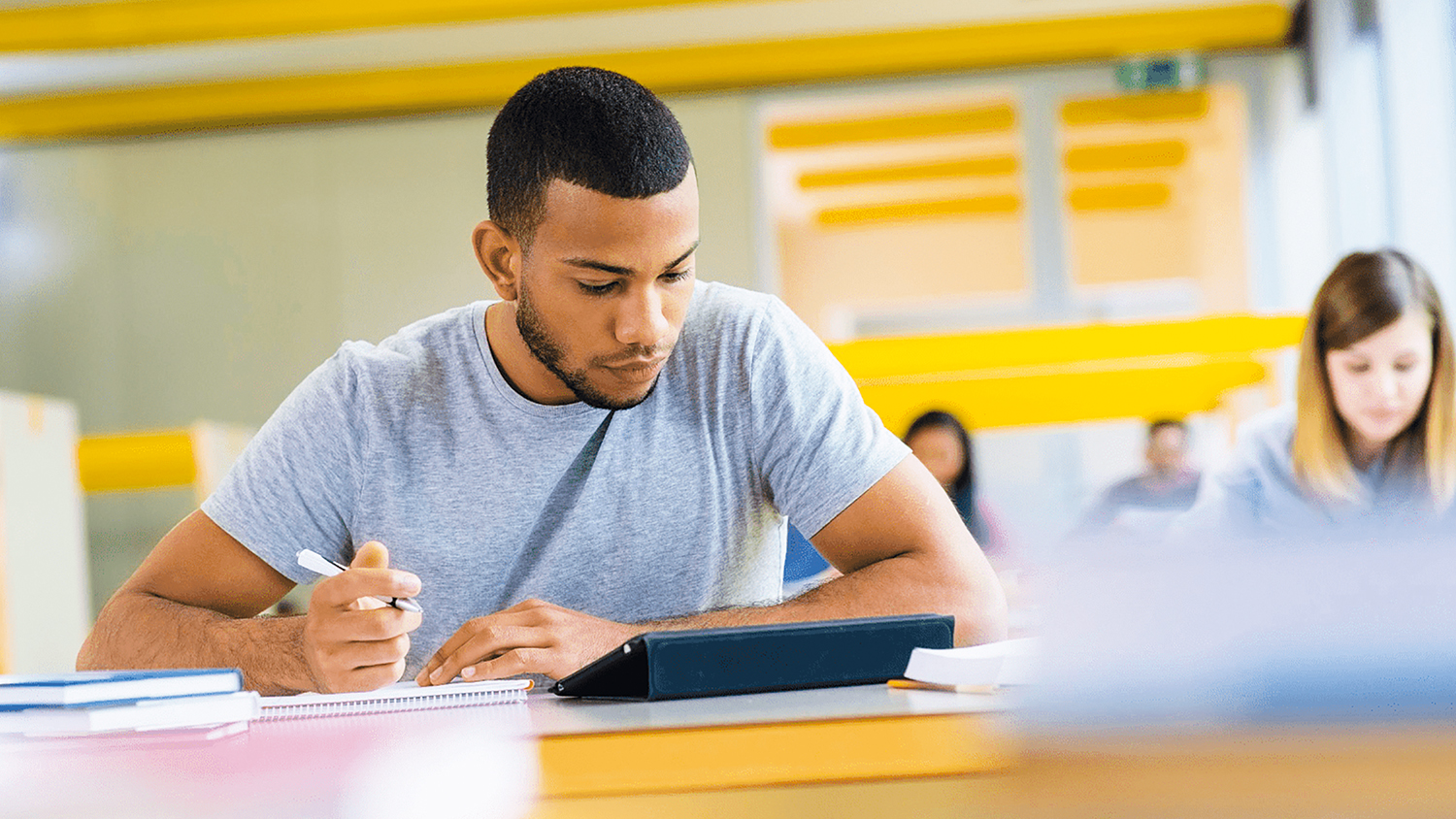 CIOB Academy Zones is a new free resource for members. The first zone, Innovation, helps build knowledge of digital construction.
Modern professionals working in the built environment have a duty to ensure that their knowledge includes the latest best practice and tools.
If you have recently visited the CIOB Academy website, you may have noticed a Zones tab at the top of the page. This is a relatively new addition to CIOB Academy's offering, and worth a look as it houses themed content from industry experts which CIOB members can access for free.
The aim of the Academy Zones is to provide CIOB members with access to information and resources on core areas of built environment work, and to enable professionals to explore information on the latest tools and techniques within the sector.
All the zones will be populated with content from leading-edge companies, each boasting particular specialisms.
This content is informative and educational, in the form of articles, webinars and other tools – ranging from thought leadership, hints and tips to the sharing of research.
The first of these zones is the Innovation Zone. As digitalisation continues to grow, we need to understand how digital tools and processes can assist with projects and benefit the sector.
CIOB has recognised the need for a focus on digital skills, upskilling the workforce today and inspiring the digital experts of the future.
This free content is all in one place and is suitable for anyone who wants to increase their knowledge in the field of digitalisation and the role it can play in construction projects.
Content from industry experts
CIOB Academy has collaborated with world-leading organisations to provide resources that will give members insight into how they can drive the changes that the construction and infrastructure sector needs.
The Innovation Zone is divided into sections, hosted by leading organisations that are experts in technological and digital advancements for the industry.
Each section contains a variety of information in different formats, which users can access on any device.
Host organisations offer access to articles, videos and other tools to enhance knowledge in key areas of digitisation. These subject-matter experts will share their expertise in key digital tools, their benefits and further avenues for research and knowledge. The Innovation Zone currently features content from Autodesk, Glodon and PlanRadar.
As well as updating content from our hosts each quarter, and adding more contributors to the Innovation Zone, CIOB is planning to introduce a Sustainability Zone in the near future. Contact [email protected] for further information.
You can access the Innovation Zones via www.ciobacademy.org/zones. Put the course in your basket for free to register and then access via My Courses as usual.
Register for free and continue reading
This is not a first step towards a paywall. We need readers to register with us to help sustain creation of quality editorial content on Construction Management. Registering also means you can manage your own CPDs, comments, newsletter sign-ups and privacy settings. Thank you.