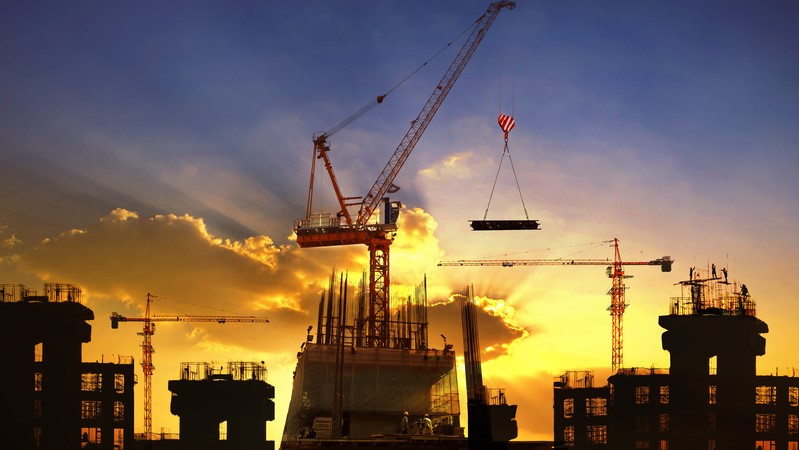 How should construction firms respond to inflationary pressures around the world? Kris Hudson looks at the numbers.
As inflation continues to affect the UK construction sector, navigating price rises in materials is set to prove a headache for those managing committed and in-flight projects. With few signs that the impacts of the war in Ukraine will subside soon, the industry must focus on building resilience in its supply chains.
The UK's reliance on imports from Russia and Ukraine, and therefore direct exposure to supply chain disruption driven by the war, looks comparatively low at first inspection. Overall, just 1.2% of the country's imported construction materials come from Russia or Ukraine. However, this includes critical components such as 13.5% of the UK's imported concrete reinforcement bars and 9.3% of asphalt products.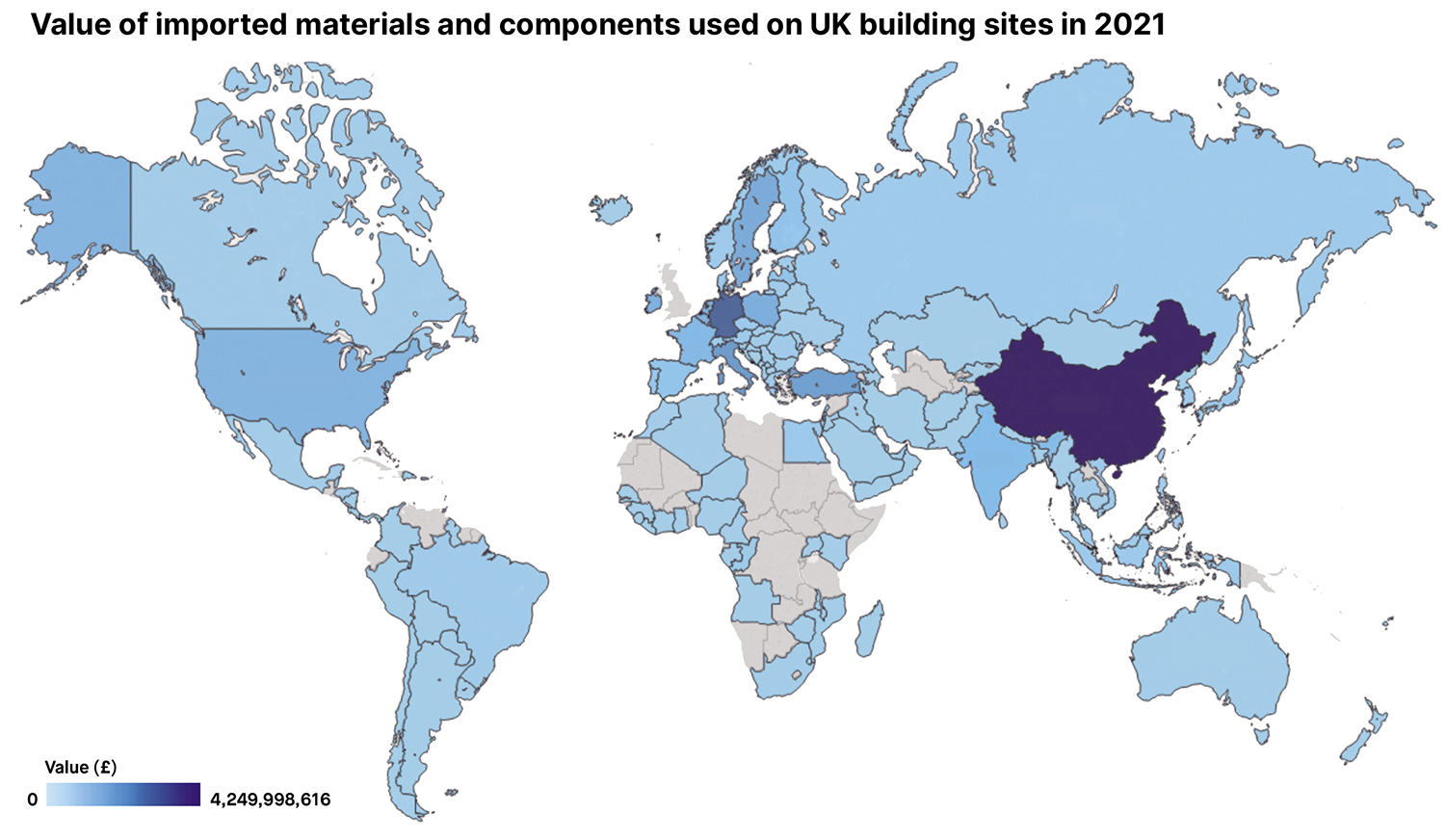 The more pressing issue is the knock-on impact to the UK from Europe. Fifty-two percent of all imported materials and components in UK construction come from the EU, according to the Department for Business, Energy and Industrial Strategy (BEIS). The European common market is itself heavily reliant on imports from Russia – so, overall, supply has become increasingly constrained.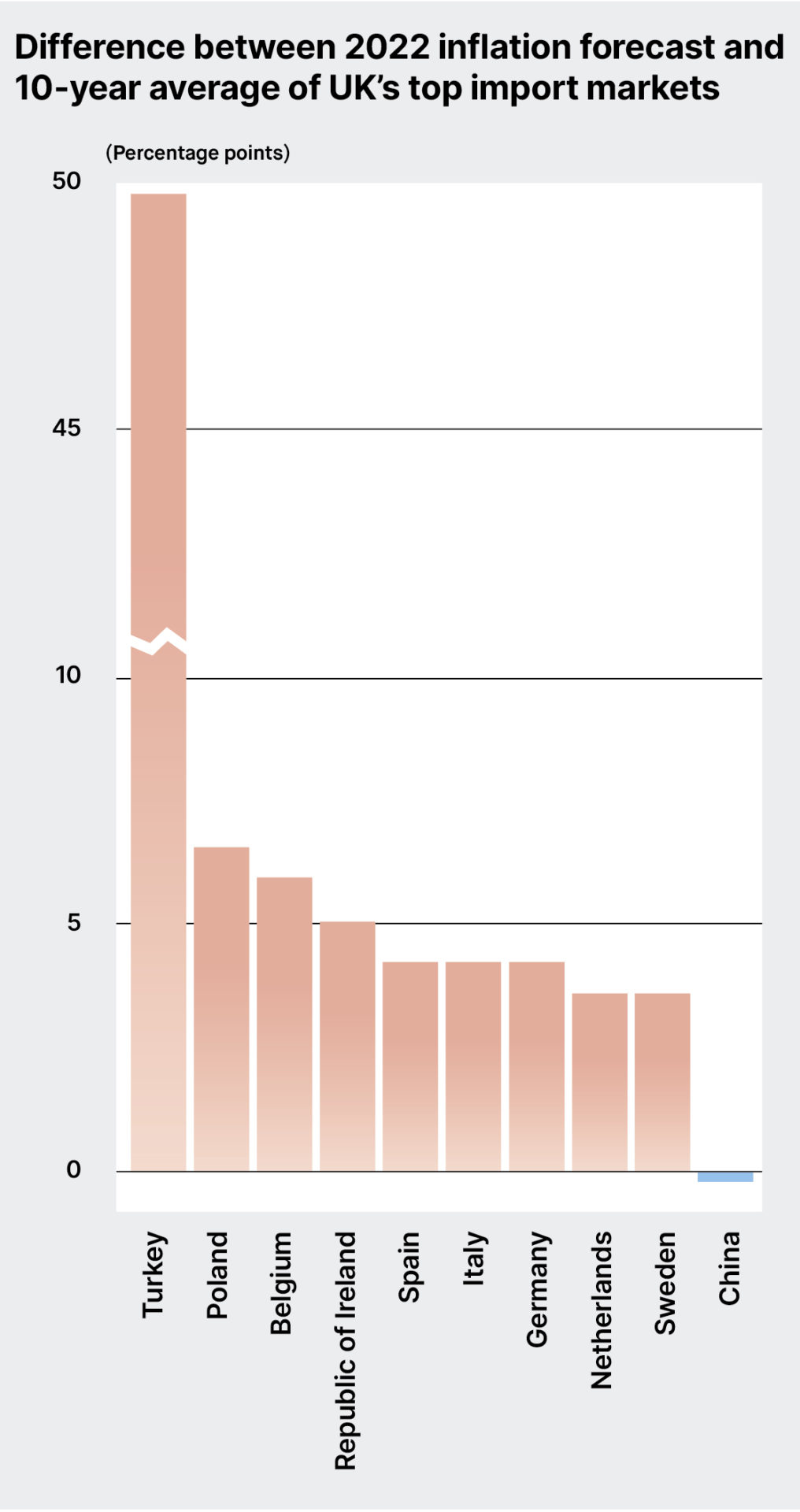 This scenario is set to be compounded by rising domestic inflation across EU economies. Of the country's top 10 import markets by value, all except China – as the only non-European market – are seeing estimated consumer price inflation rates for 2022 (see chart, left). These exceed their 10-year averages by at least 3.5 percentage points. Even with China's comparatively low inflation rate, imports from the market are still at risk of cost escalation due to supply constraints and disruption caused by ongoing Covid-19 lockdowns.
With inflation showing little sign of abating, clients who have already made an investment decision need to carefully assess their exposure to specific regions and products. To take one example, 47.5% of the UK's imports of radiators and 36.6% of our imports of steel tubes come from Turkey – where inflation is anticipated to be 49 percentage points higher than the previous 10-year average. Though exchange rates between the pound sterling and the Turkish lira are in the UK's favour, Turkey's high inflation rate is expected to layer on cost pressures for UK imports.
Diligent pre-contract and in-project planning will be essential to mitigate commercial risk – fully interrogating material requirements and scenario-testing contracts to plan for potential impacts. Engaging and collaborating with the supply chain and ensuring a balanced allocation of risk will also be vital, reassessing inflation and fluctuation clauses where necessary.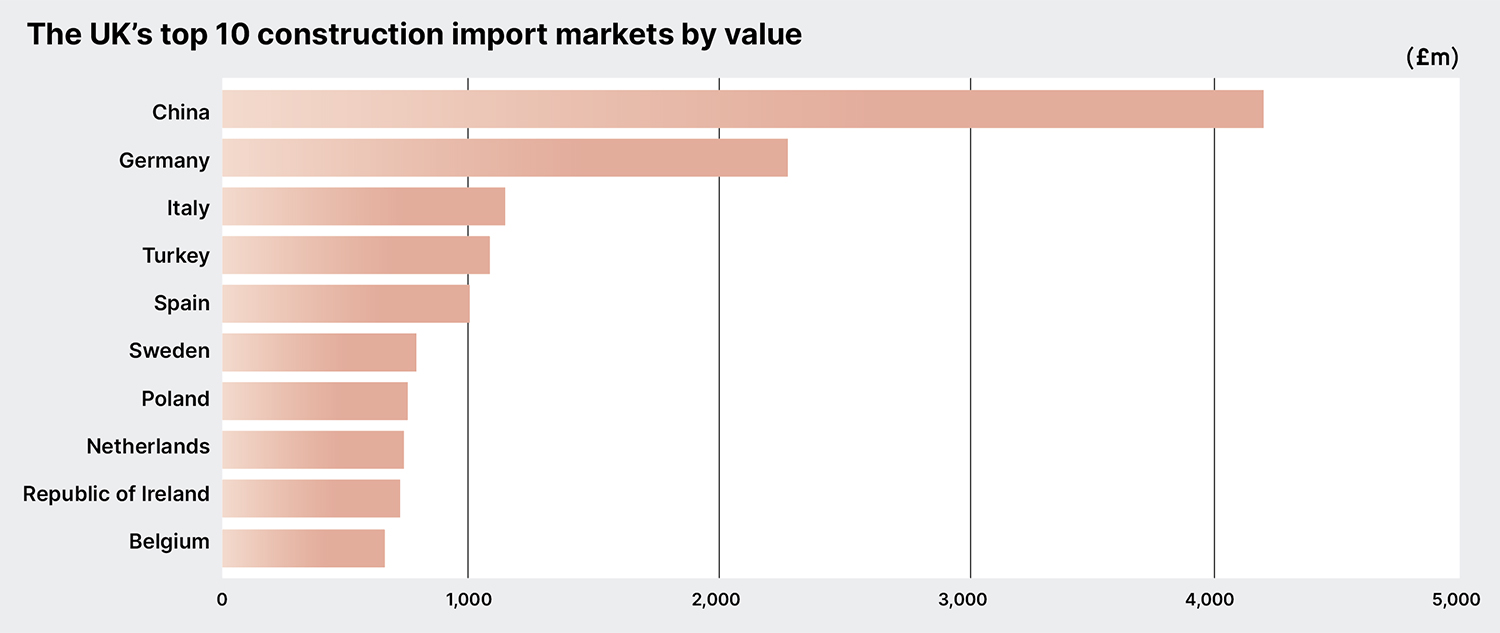 Just as the industry did during the pandemic, a pragmatic and robust approach to risk mitigation will need to be adopted by all parties to face up to current supply challenges and support projects in flight. 
Kris Hudson is an economist and associate director at Turner & Townsend
Register for free and continue reading
This is not a first step towards a paywall. We need readers to register with us to help sustain creation of quality editorial content on Construction Management. Registering also means you can manage your own CPDs, comments, newsletter sign-ups and privacy settings. Thank you.