Construction must change course on investment and innovation to deliver a genuine green recovery, writes Kris Hudson
2021 will be a defining year in the UK's drive for net zero. The pandemic has presented a vast opportunity for change, and decisions taken to build back better – and greener – will be scrutinised as we host the 26th UN Climate Change Conference (COP26) in November. The UK was the first major economy to commit to reducing carbon emissions to net zero by 2050 – and has since pledged to hit 68% of this target by the end of this decade.
Construction will be central to the net zero transition. Globally, the construction and operation of buildings account for 38% of energy-related carbon emissions. While total UK carbon emissions have fallen in the last 30 years, those generated by the industry have been steadily rising – tracking the trend in construction output. With 2021 set to be a year of expansion, emissions are likely to rise further.
From the Green Industrial Strategy to the Construction Playbook, government has made clear that construction has a starring role to play both as an engine of the post-covid recovery and as a force for environmental good. But the challenge is significant, and the relative silence from the chancellor on green policies in the recent Budget raised eyebrows.
"Globally, the construction and operation of buildings account for 38% of energy-related carbon emissions"
To 'build back greener', direct CO2 emissions from construction need to be addressed, and residential building, which accounts for 65.2% of the total, is the biggest area to tackle. Legislation already in place means from 2025 all new UK homes must be highly energy efficient and 'zero carbon ready'.
But to meet this benchmark Future Homes Standard, investing in industry expertise, alongside increasing adoption of modern methods of construction (MMC) and offsite manufacture, will be crucial.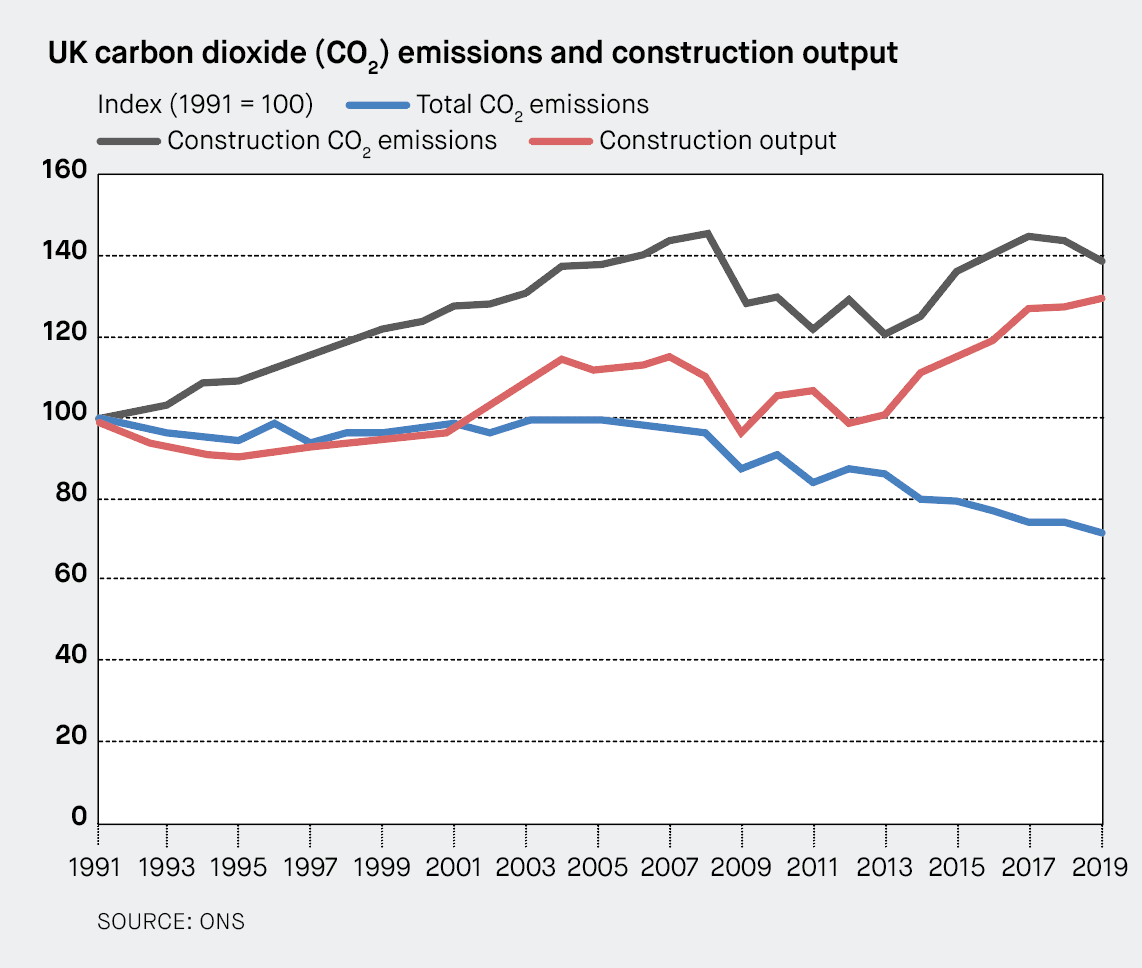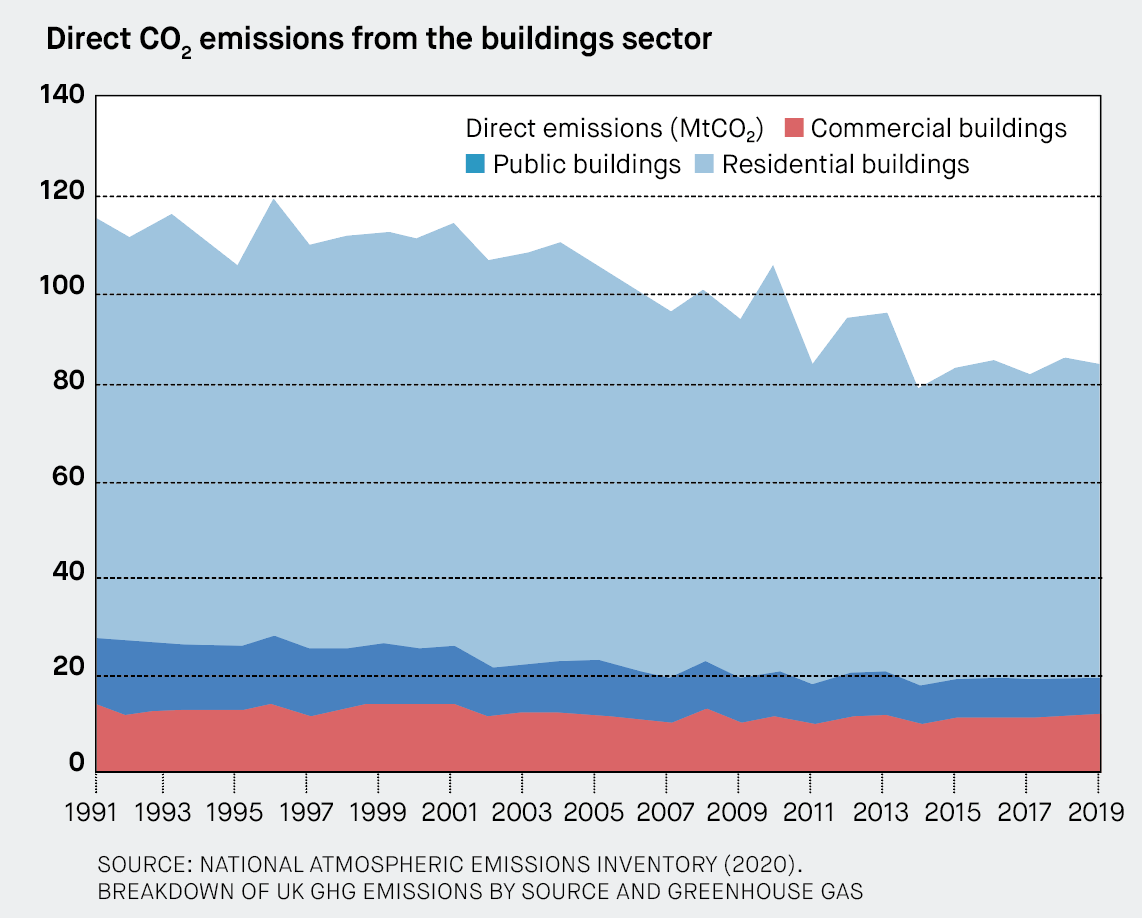 The new £10m taskforce to accelerate the delivery of MMC homes in the UK acknowledges the urgency of industry transformation, but an industrywide switch to green construction techniques and retrofitting existing assets will put huge demands on suppliers and workforce skills.
London has so far led the way, with two Retrofit Accelerator schemes tackling the energy consumption of homes and public buildings.
Yet to reduce the cost premium of sustainable building, the industry must break its low-margin, low-investment cycle and change how it builds capability – embedding net zero throughout the supply chain and prioritising investment and innovation.
The prize is a truly green recovery, but the industry must come together and change course now – or we risk missing this opportunity.
Kris Hudson is an economist and associate director at Turner & Townsend.
Register for free and continue reading
This is not a first step towards a paywall. We need readers to register with us to help sustain creation of quality editorial content on Construction Management. Registering also means you can manage your own CPDs, comments, newsletter sign-ups and privacy settings. Thank you.