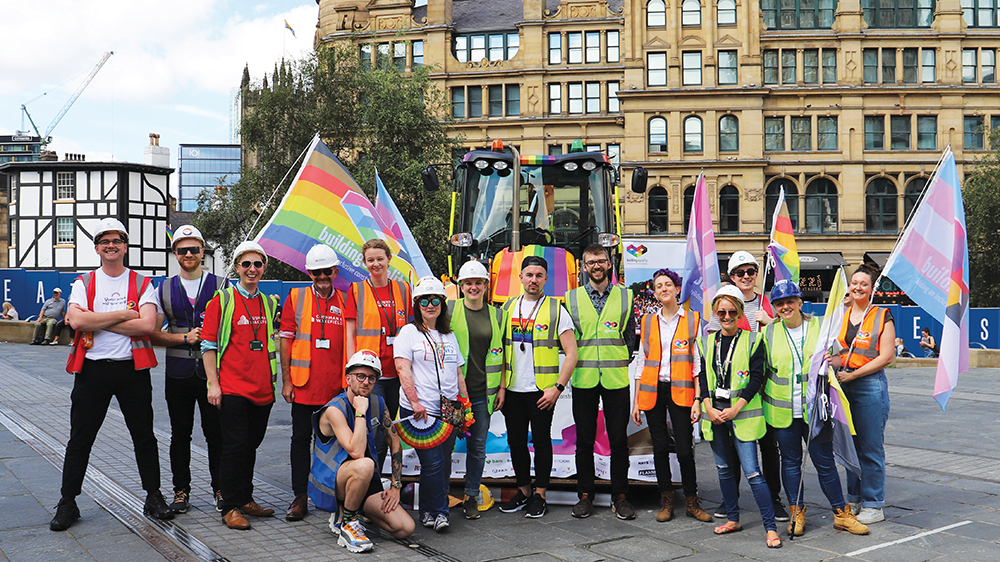 Building Equality, the construction industry's LGBTQ+ alliance, brought the iconic Manchester Pride favourite – the rainbow JCB – back for its annual outreach event on Exchange Square in August.
"While Manchester Pride was a little different this year, Building Equality was determined to organise an event that enabled us to safely show our support of Manchester's LGBTQ+ community," the organisers said.
Building Equality members from more than 50 construction organisations, attended Exchange Square, Manchester to showcase the accessibility of the construction industry to LGBTQ+ individuals and other minority groups. Hazel Yorke, CIOB representative for BE Greater Manchester Group, and volunteer business development manager for the group, was among them.
Members offered advice to anyone interested in construction, the work of Building Equality and career opportunities available in the sector. The Rainbow JCB was provided by long-term supporter Flannery Plant Hire.