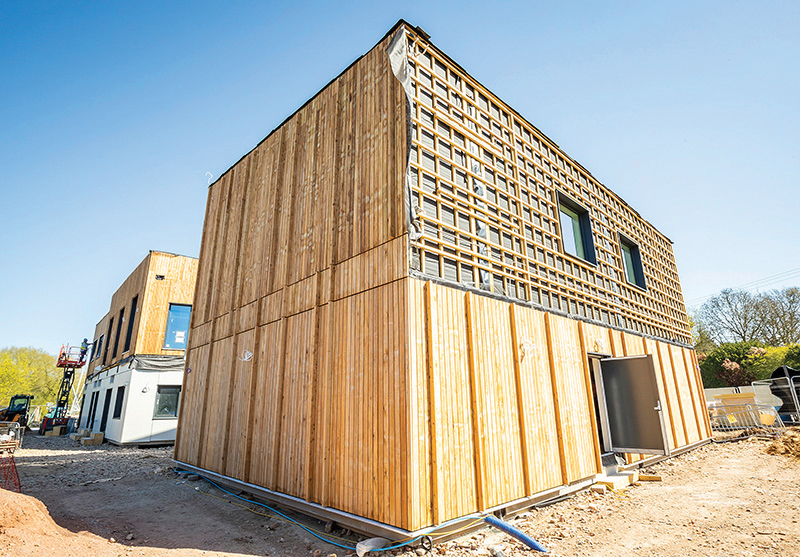 Members are invited to a live site visit of Dinton Activity Centre in Wokingham, Berkshire, on 9 November.
The £2.8m project is a modular construction within a very limited site area and adjacent to the Emm Brook river.
Wokingham Borough Council appointed modular building specialist Reds10 to commence design work in August 2019. The two-storey centre supports the council's mission to make Wokingham a carbon neutral borough by 2030.
The centre includes with a number of energy-efficient features, including solar panels and windcatchers on the roof and air source heat pumps, which will significantly reduce the centre's overall energy demand.
Some 75% of the new building was completed off site using modern methods of construction by Reds10. The modular units were constructed in its factory in Driffield, Yorkshire, with 16 modular frames built and transported to Dinton Pastures Country Park then lifted into place.
The centre will be used by the public and also by local schools as an extension to their existing teaching facilities. Key features include a new bridge and decking walkway to the new building and activity hall with climbing wall.
The building's features are designed to connect with its location in the country park, with the exterior clad in Siberian larch that weathers over time in order to blend in with the natural surroundings.