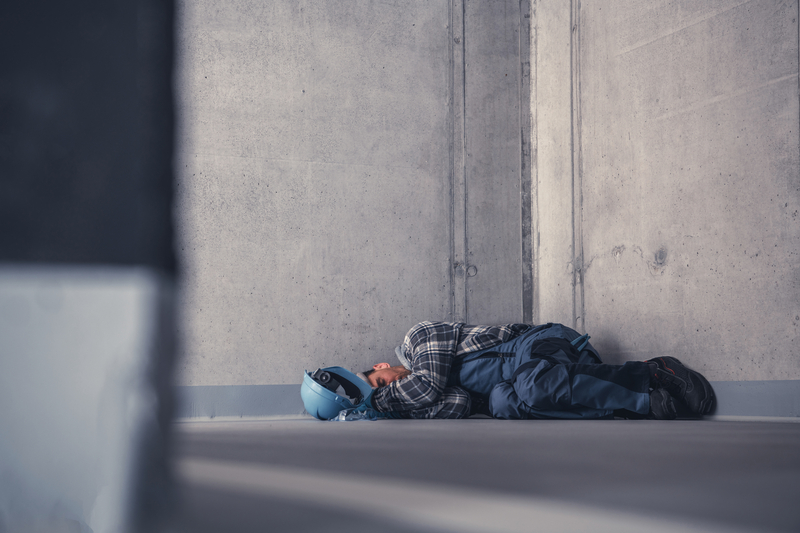 BAM Construct is to make a short film raising awareness about suicide in the construction industry.
The film is being produced by AKT Productions after BAM's construction director – London region, Ewen Hunter, approached the company about how the contractor could raise awareness of mental health in construction ahead of World Suicide Prevention Day on 10 September.
BAM will give access to AKT Productions to a site to film in, as well as making a financial contribution towards the cost of the film. However, BAM won't make any unique claim to the film so that it can be used by other construction businesses as they see fit.
BAM and AKT Productions are partnering with Ambanja Films to make the three-minute-long short, entitled On the Edge, which will highlight wellbeing issues that can lead to suicide in the construction industry.
Ambjana Films will undertake the filming free of charge, with shooting scheduled on a site in the middle of August, before the film is edited and ready for viewing at the end of the month.
Meanwhile the Lighthouse Club charity has offered to endorse the film.
AKT Productions' Marc Bolton said: "Once the film is finished it will be made freely available to the construction industry to act as a catalyst for some difficult but necessary conversations; the hope being that once people start talking about the elephant in the room, progress can be made, support given and lives saved."
Register for free and continue reading
This is not a first step towards a paywall. We need readers to register with us to help sustain creation of quality editorial content on Construction Management. Registering also means you can manage your own CPDs, comments, newsletter sign-ups and privacy settings. Thank you.