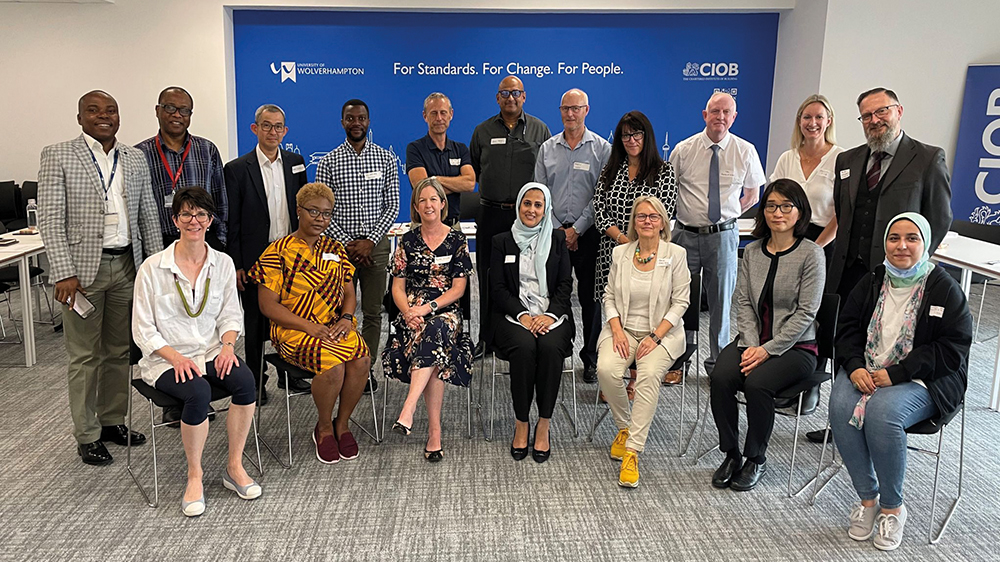 More than 20 CIOB academics gathered recently at the University of Wolverhampton to discuss lessons learned about student engagement during the pandemic.
Representatives from CIOB-accredited universities across the East and West Midlands (pictured) gathered at the £120m Springfield Campus and attended various workshops discussing the impact of coronavirus on higher education.
Challenges included adapting lectures to online delivery, as well as limited options to build relationships with students and the difficulty of delivering practical teaching in a digital environment.
Positive lessons learned included better time management, better technical skills and increased student attendance.
The event was hosted by Hassana Ahmed, senior qualifications liaison manager at CIOB, and Ruth Kennedy-Green, regional manager, CIOB Eastern and Midlands region.
The academic audience also heard how CIOB provides high value to both university students and academics, how it supports student career development and about its ambition to become and end-point assessment organisation on construction-related degree apprenticeship standards in England.