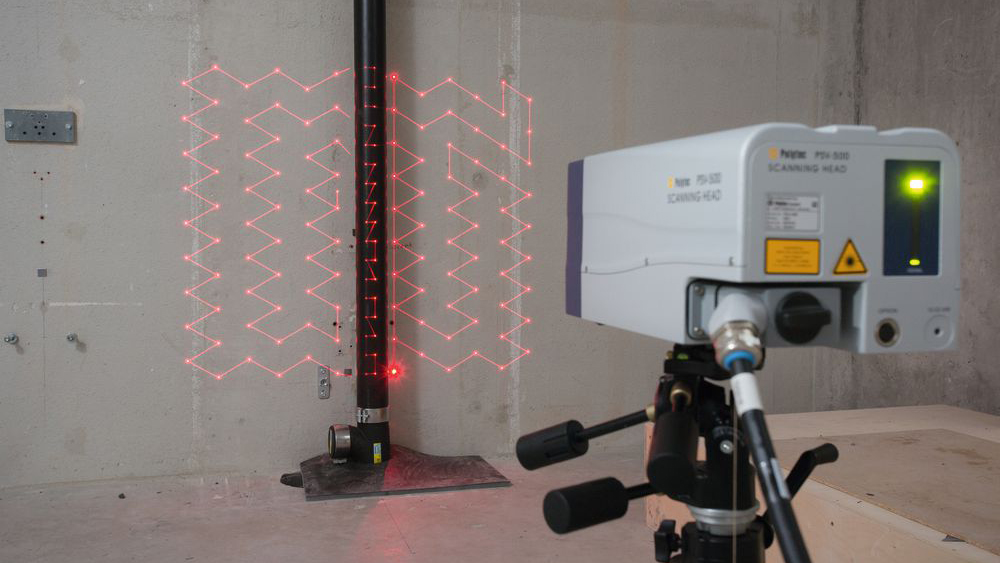 As the world continues to get noisier, building designers, specifiers and contractors have an increased responsibility to consider acoustics in their projects. However, current standards offer vague recommendations and little guidance for designers, which can lead to missed opportunities.
Drawing on a Geberit white paper, Martin Murray, national specification sales manager at Geberit, explores the importance of taking a whole-building approach to acoustic performance – and why the specification chain must take responsibility for product choice across all building services.
The world is a noisier place than ever before. More machines, more people, more technology and increased travel is all contributing to unprecedented global noise pollution and it is impacting our collective health. The World Health Organisation, which has been tracking noise levels for over a decade, describes noise pollution as an "underestimated threat" that contributes to everything from stress to high blood pressure, cardiovascular disease, dementia, diabetes, and of course, hearing loss.
Highlighting the issue
Poor internal acoustics affects wellbeing. In a recent poll of 2,037 homeowners by YouGov, commissioned by Geberit in April 2021:
More than a quarter (26%) of respondents say they are regularly affected by bathroom sounds;
Almost a fifth (19%) blame water, which includes toilet flushing, drainage and pipes;
More than half (52%) say that these unwanted noises at home have a negative impact on their wellbeing.
Of course, we can't always escape unwanted noise completely but that does not mean we can't mitigate the impact of noise inside properties. A YouGov poll commissioned by Geberit shows more than half (52%) of homeowners say that unwanted noises in their home have a negative impact on their wellbeing. We know that prolonged exposure to noise can create negative feelings such as irritation and dissatisfaction. In fact, noisy work and home settings have been linked to evidence of depression and anxiety resulting from noise annoyance.
The onus is on the specification and installation chain to make better-informed decisions and help mitigate the impact of noise on wellbeing, particularly in multi-occupancy residential properties.
A whole-building approach
One of the biggest challenges until now has been that internal acoustics in building design is mainly concerned with heating, ventilation and air conditioning, with little or no consideration given to drainage.
Those familiar with the relevant standards on building noise will note that they mainly centre on mechanical noise from HVAC equipment. Our white paper explores the regulations and standards in more detail but BSI's British Standard 8233:2014 Guidance for Sound Insulation and Noise Reduction in Buildings simply states that water systems including hot and cold water services and waste pipes "are not to cause disturbance in normal use."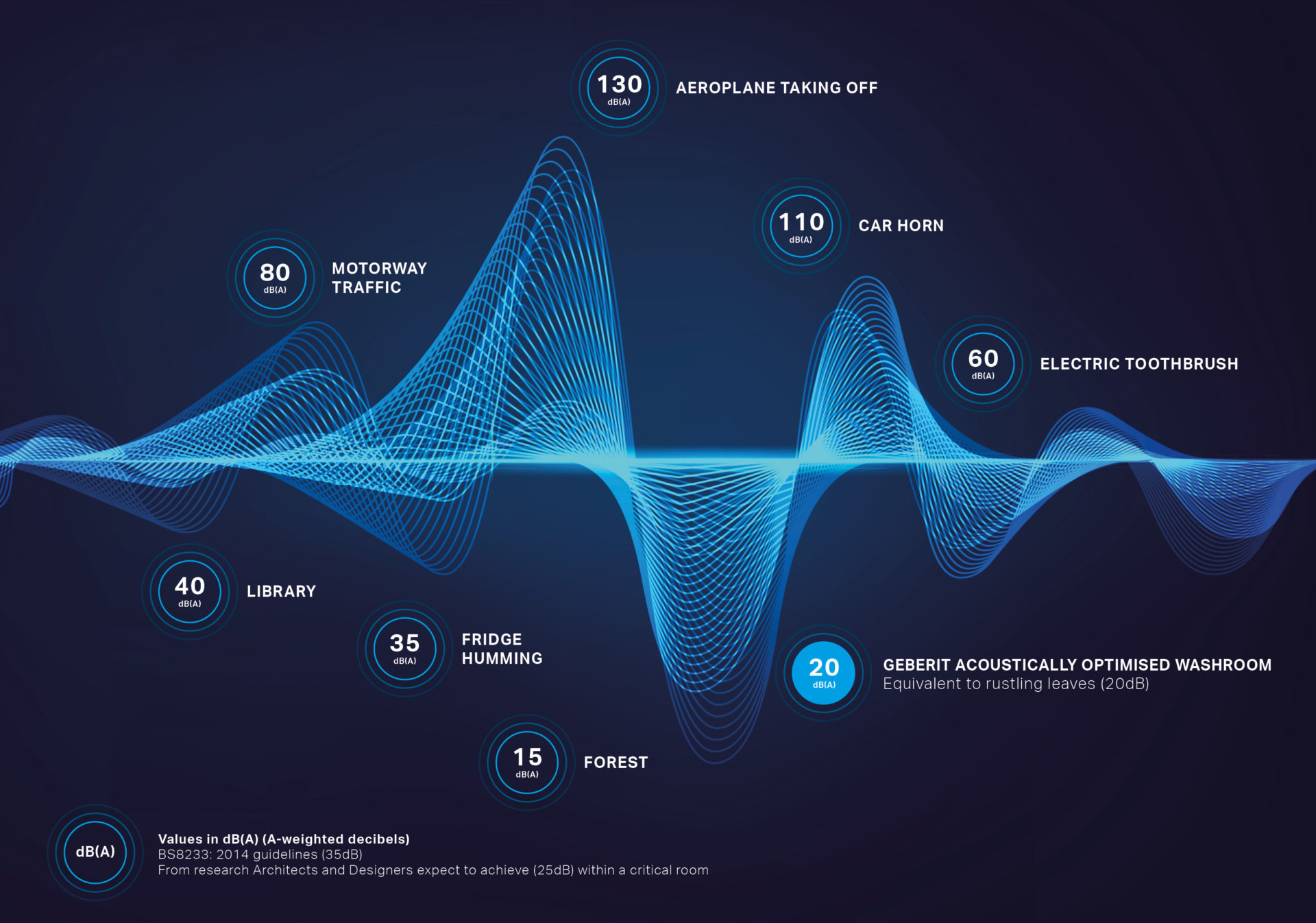 This poses a challenge, particularly when research shows that building occupiers and users are affected by bathroom noise too. The recent YouGov poll commissioned by Geberit shows that more than a quarter (26%) of homeowners say they are regularly affected by bathroom sounds including the toilet flushing, drainage and pipes. Yet there is still very limited information or guidance in UK regulations on the impact of noise from public health services such as wastewater.
The onus, therefore, is on the industry to take the lead. This means taking a whole-building approach – to extend the scope of noise simply beyond HVAC and consider the choices required to deliver a full system approach to reducing building noise.
Asking the right questions
There is no doubt that in the absence of specific guidance or strict regulatory requirements, meeting the acoustic requirements of end users can be a challenge. However, this should not be used as an excuse for poor acoustic performance, an issue that we have already identified as having a major impact on peoples' lives.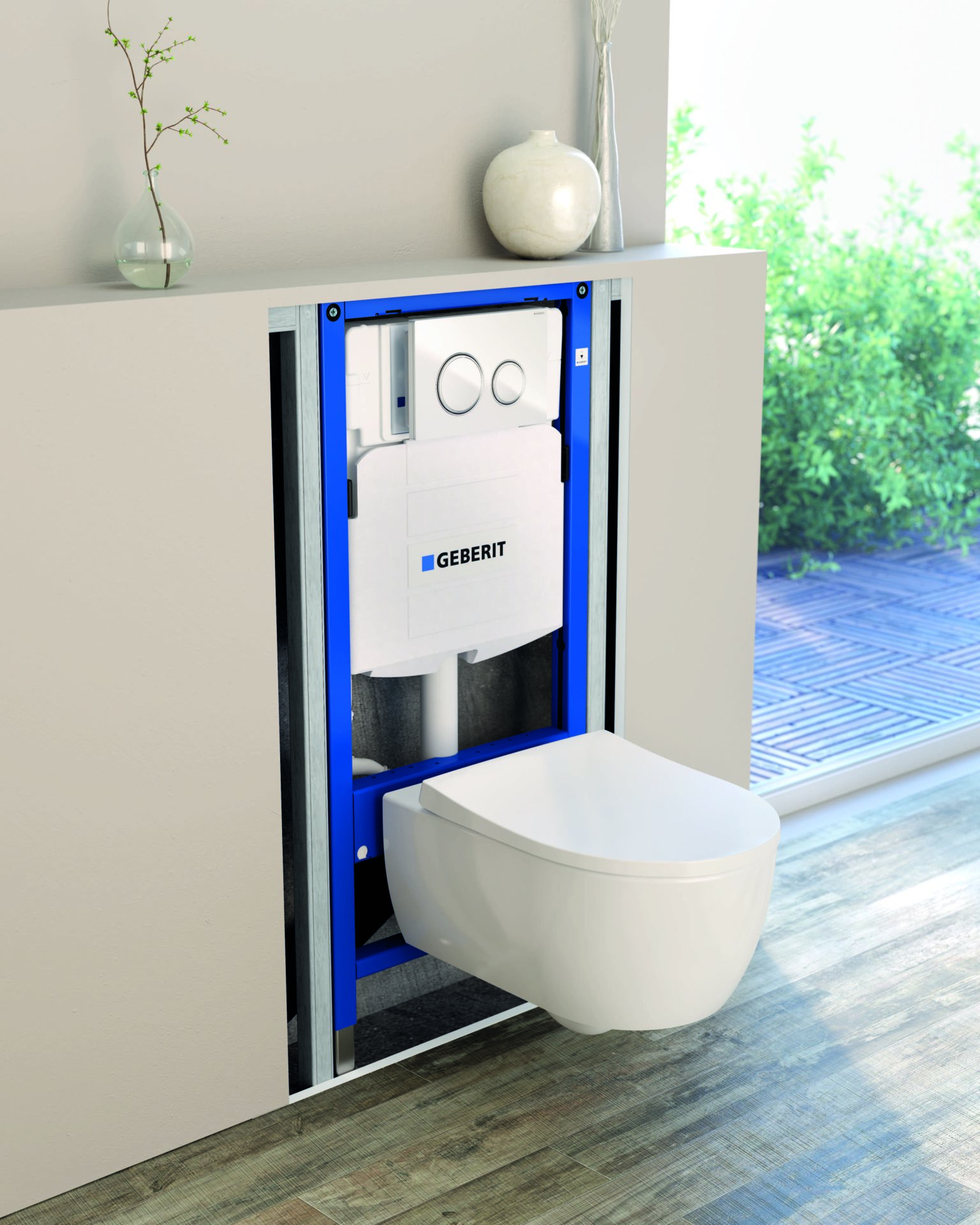 Instead, building designers, specifiers and M&E contractors should be breaking the silo approach and asking the right questions over product specification to provide better outcomes for clients, developers and end-users.
At the heart of this lies product choice and thankfully, effective solutions are readily available. Acoustically optimised pipework such as Geberit's Silent-dB20 range inherently uses more dense materials. It is a proven electro-fusion welded solution and when combined with correct acoustic bracketry for decoupling and dampening, these products will mitigate both airborne and structural borne noise far more successfully than other piping materials.
When considered alongside effective building insulation, low-noise mechanical climate systems and other acoustic performance measures, it provides a whole-building solution which addresses the needs of occupiers and adds value for developers. Precisely the holistic approach needed to achieve objectives in spite of vague regulations.
Register for free and continue reading
This is not a first step towards a paywall. We need readers to register with us to help sustain creation of quality editorial content on Construction Management. Registering also means you can manage your own CPDs, comments, newsletter sign-ups and privacy settings. Thank you.