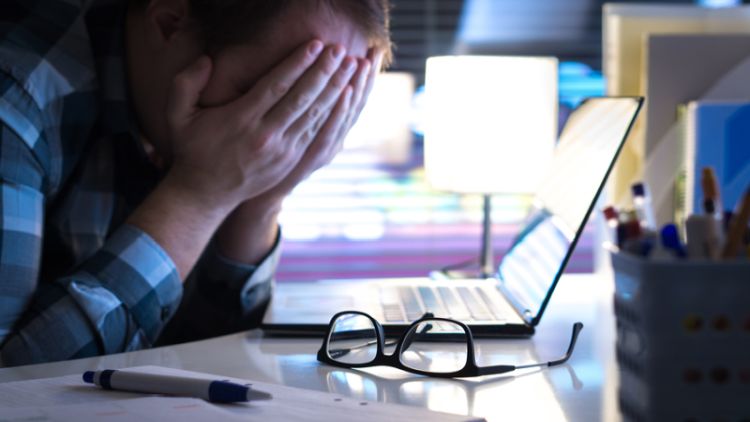 Spurred on by the death in 2017 of Jordan Bibby, Seddon has been working to raise awareness of mental health issues in construction. As part of Stress Awareness Month, Nicola Hodkinson sets out seven different ways in which the company aims to reduce construction workplace stress.
The construction industry is one of the most hazardous for employee stress, according to a recent study.
Workplace stress exists in any industry. We spend, on average, one third of our lives at work and this can have a detrimental effect on our overall wellbeing.
This may sound dire but there are simple ways of creating a thriving, positive and fun workplace. Here are just a few of the processes we've put in place at Seddon:
1) Reinventing construction culture
In a traditionally 'macho' sector, creating an environment in which workers feel safe enough to share their feelings can help them to offload any stress. We are working to dismantle this closed-off culture of construction and encourage staff to 'start the conversation'. We are also striving to build relationships between colleagues, our supply chain and indeed our customers, getting to know one another on a deeper level and, most importantly, having fun! We have made steps with managers attending resilience workshops, offering guidance on how to distinguish between pressure and stress, as well as developing good habits for general wellbeing.
2) Providing the right equipment
Equipment is key to allowing construction workers to do their job effectively. It is critical to employee wellbeing that everyone has the right tools and PPE to do their job. While this may seem simple, it can become the breaking point for stressed out workers if they are dealing with leaking boots or failing equipment.
3) Maintaining work/life balance
We work hard to make sure no-one is working away from home on a regular basis. That allows our staff to have a healthy work/life balance. If they are happy to work away, its important to ensure they are recompensed, either financially or with a long weekend at home. We try to avoid asking workers to travel long distances to get to their site and are looking for ways we can introduce more flexible working to support a better work/life balance. This balance can be especially hard to achieve for site-based staff by the very nature of where sites are based.
4) Letting employees lead the conversation
There is always work to be done when it comes to employee wellbeing. And who knows your employees more than themselves? We introduced quarterly meetings to facilitate idea sharing between mental health ambassadors and management across the business, encouraging feedback on our working practices. This allows teams to discuss how the company can further support its employees to make Seddon a safer and happier place to work.
5) Providing tangible support
The phrase 'it's okay not to be okay' is used in all of our internal communications relating to wellbeing. But we understand that this alone isn't enough to support our staff. That's why we launched our Employee Assistance Programme (EAP), which includes access to counselling support, and we have regular occupational health assessments and reviews which include wellbeing – working to support physical and mental health equally. Whilst it is important that as a business we are not creating poor physical and health we do expect employees to look after themselves which makes regular health communication key to ensuring everyone has access to health information
6) Encourage diversity and inclusion
Every organisation should be looking to attract people from varied backgrounds with different life experiences. Whether this is gender, culture, education, race or class, by focusing on inclusion and encouraging dimensions of difference, you will find that your teams become stronger and more supportive of one another.
7) Focus on the positives
While construction workers are facing a number of stresses, there are many uniquely rewarding aspects of working in this sector. Team work and collaboration is at the core of every construction project – with teams across different businesses working together to create spaces for others to enjoy. Very few other sectors get to create something titanic and spectacular in front of their own eyes. It may seem obvious but sometimes it's worth taking a step back and focusing on the positives, "look what we did", one of our values is pride.
As a company we have seen the full effects of mental illness. In 2017, a Seddon painter and decorator, Jordan Bibby, sadly took his own life at just 25 years old. His passing had a huge impact on everyone at Seddon, with work colleagues devastated that they had not seen any signs.
Following this tragic loss, we wanted to do something to try to prevent anything like it happening again. We worked with those closest to Jordan including his family to launch Jordan's Conversation, an initiative with Mates in Mind, a mental health charity with sector specific support for construction. Jordan's Conversation is a toolbox talk that raises awareness of mental health within the industry. This initiative is further strengthened by our internal team of mental health first aiders (Jordan's Ambassadors), who are equipped with the training and knowledge to recognise when a member of the team may be struggling.
In an industry that has long held stereotypical male values, it's crucial that construction companies create a culture of openness, in which workers feel safe and empowered to ask for support. Not only will this allow you to operate more productively as a business, it allows you to foster a nurturing environment that supports employee retention. We have come a long way but we must never stop asking what more can we do to support our friends and colleagues in an effort to strive forward and create a place where everyone has a good day at work.
Register for free and continue reading
This is not a first step towards a paywall. We need readers to register with us to help sustain creation of quality editorial content on Construction Management. Registering also means you can manage your own CPDs, comments, newsletter sign-ups and privacy settings. Thank you.